Center for Teaching and Learning
Staff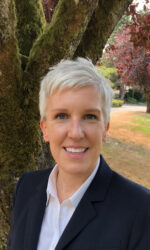 Penelope Moon, director
penmoon@uw.edu
206-543-2957
Pen collaborates across UW and draws on prior experience as faculty administrator, tenured professor, teaching professor, adjunct instructor, and TA to foster environments in which learners and instructors can thrive. Her primary goal as CTL director is to leverage the knowledge and resources of the university and beyond to help faculty of all ranks and disciplines grow in their teaching practice. She contributes to national conversations about teaching and learning, especially digital learning, and is currently part of a research group examining the impact of online proctoring on learner performance. She especially loves teaching first-year learners and will co-teach a first-year seminar course this Autumn.
---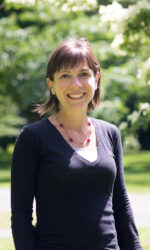 Katie Malcolm, associate director
kmalc@uw.edu
206-221-8503
Katie's research focuses on a range of teaching and learning subjects that include building inclusive classes, creating accessible online courses, and assessing writing. She facilitates department-wide conversations with UW faculty members, staff educators, and graduate TAs on these and other teaching topics, and helps lead CTL's programs for new and experienced faculty and TAs. She is an affiliate faculty member in English.
---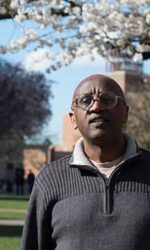 Jamal Gabobe, instructional consultant
Jamali@uw.edu
206-221-9239
Jamal consults with academic departments, faculty and graduate students on improving teaching and learning. He has taught in-person, online and hybrid courses and is specially interested in interdisciplinary collaboration and the use of technology to enhance teaching and learning. His membership in the editorial board of Access (Interdisciplinary Journal of Student Research and Scholarship) is an example of his engagement with the global scholarly digital community. He is actively involved in studies of the African diaspora in the Americas and postcolonial studies on the Middle East and Africa. He also advises and mentors students from immigrant communities.
---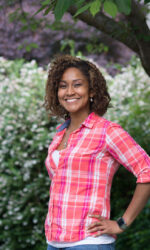 Elba Moise, graduate instructional consultant
moisee@uw.edu
206-616-6053
Elba consults with faculty, graduate students, and staff educators across the disciplines. She is a Ph.D. student in the UW College of Education and holds a Masters of Public Health and a graduate certificate in College and University Teaching from Oregon State University. Her research interests are in higher education, teacher and racial identity development, inclusive/equitable learning environments, critical pedagogy as a means for transformational learning, and dialogic practices for diversity preparedness. She is also an ensemble member in the CTL's Theater for Change program.
Elba has taught in a variety of secondary and higher education settings, focusing in areas such as academic success, teaching, community health, citizenship, anti-oppression, and empowerment.
---
Christine Sugatan, program administrator
sugie@uw.edu
206-221-3811
Christine's work includes the Faculty Fellows Program, Large Class Collegium, Teaching and Learning Workshops, the campus-wide Distinguished Teaching Awards, the In-Practice Technology Workshop Series, and Learning Communities to name a few. In addition, Christine collaborates with other entities to further explore opportunities for instructor involvement. Examples include parent orientation through First Year Programs, the Game Day Teaching Program with Intercollegiate Athletics, and UW-IT Learning Technologies. Christine holds a joint appointment in the Center for Teaching and Learning and the Dean's Office in Undergraduate Academic Affairs.
---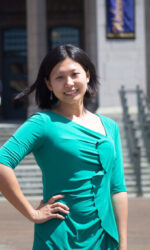 Wei Zuo, instructional consultant
weizuo@uw.edu
206-616-2505
Wei consults with departments, programs, staff, faculty, and TAs across campus. Earning advanced degrees in economics, education, & English, Wei has also completed certificates in the Foster School of Business and Evans School for Public Affairs. She's taught English in the UW English Language Program and New Oriental School. Wei has also taught Chinese at Seattle Pacific University and Fudan University. Wei's research and professional experience has focused on work with international students, first-generation college students, and students from underrepresented groups. Wei expands the CTL's capacity to work with instructors across campus on equity and diversity in teaching, learning, and mentoring.