April 17, 2018
Keynote: Teaching in Global Classrooms
Speakers:
Benjamin Gardner, PhD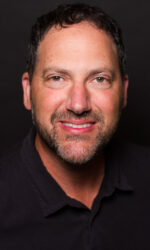 , is associate professor of Global Studies, Environmental Studies and Cultural Studies in the School of Interdisciplinary Arts and Sciences at the University of Washington Bothell. He is also chair of the African Studies Program in the Henry M. Jackson School of International Studies at the University of Washington. His research examines the relationships between tourism, conservation, social movements and global capitalism. His first book, Selling the Serengeti: The Cultural Politics of Safari Tourism (U Georgia Press, 2016) draws on cultural geography, environmental history and political economy to question the pervasive myths about who owns nature in Africa and how colonial discourses about conservation continue to shape contemporary environmental politics. He currently serves on the Humanities Washington speakers bureau, giving public talks throughout the state. He is a recipient of the distinguished teaching award (2014) and the undergraduate research mentoring award (2017) from the University of Washington.
Divya McMillin, PhD
, professor of Global Media Studies in the School of Interdisciplinary Arts and Sciences and executive director of the Institute for Global Engagement and Global Honors Program at the University of Washington Tacoma. She is the author of International Media Studies (Blackwell 2007) and Mediated Identities: Youth, Agency, and Globalization (Peter Lang, 2009), and co-editor of Place, Power, Media (Peter Lang, in press). Her empirical fieldwork on transnational media networks and audiences has resulted in over 30 journal articles and book chapters. McMillin serves on the editorial board of the International Journal of Cultural Studies, and as reviewer for top-tiered journals and publishers. McMillin received a Distinguished Teaching Award in 2017 and Distinguished Research Award in 2012. Her innovative community engaged model for global learning has been featured in the UW Provost's Report and UW Columns magazine, and anchors her workshops on high impact global learning practices at the American Association of Colleges and Universities and national and regional honors conferences.
---
View the keynote slide presentation:
---
Posters and abstracts
Posters and abstracts
Poster #1. How Biology Students Think About Cardiovascular Pressure Gradients and Flux
Aquene Reid, Biology, UW Seattle
Bryan Day, Neurobiology, UW Seattle
Understanding the principles underlying physiological problems can help students learn a wide range of physiology topics. Understanding the principle of flux, which governs pressure gradients, can greatly improve a student's ability to solve problems related to bulk flow and pressure across many physiological systems. In general terms, the principle of flux describes the rate of movement of a substance from one compartment to another. It is defined as the magnitude of the driving force (gradient) divided by resistance. We examined how introductory biology students think about flux in the context of a pressure gradient within the cardiovascular system. We first incrementally refined a variety of gradient-related questions through successive rounds of think-aloud interviews with individual student volunteers. Using these responses, we generated one cardiovascular pressure gradient question that elicited a wide variation of student answers. We administered this question to a single class of 200 introductory biology students before and after the relevant material was taught in class to capture students' initial, novice conceptions about the material as well as their increasingly sophisticated ideas post-instruction. We examined the responses and constructed a rubric to categorize them into a hierarchy of sophistication and completeness, ranging from level 1 (novice) to level 5 (advanced). In our rubric, level 1 answers relied on vague reasoning relating to homeostasis, equilibrium, or intuition. Level 2 and 3 responses showed an understanding of the components that contribute to pressure without identifying their connection to changing pressures. Answers at levels 4 and 5 showed an understanding of these components along with the ability to successfully relate them to changes in pressure. Identifying patterns in student responses to pressure gradient problems can give introductory biology instructors a starting point from which they can target common misconceptions to ensure conceptual mastery of flux and pressure gradients in their classrooms.
Poster #2. Investigating Outcomes of an Introductory Biology Course-based Undergraduate Research Experience
Joya Mukerji, Biology, UW Seattle
Katie J. Dickinson, Biology, UW Seattle
Liz M. Warfield, Biology, UW Seattle
Hannah L. Jordt, Biology, UW Seattle
Peter Conlin, Biology, UW Seattle
Elinore J. Theobald, Biology, UW Seattle
Michael Pelch, Biology, UW Seattle
Grace E. C. Dy, Biology, UW Seattle
Elizabeth Glenski, Biology, UW Seattle
Previous studies indicate students who perform experimental research are more likely to: 1) improve their critical thinking abilities and understanding of how science is conducted, 2) identify themselves as belonging in the scientific community, and 3) pursue science-related careers. To make research opportunities accessible to undergraduates, we are creating a course-based undergraduate research experience (CURE), in the first 2 quarters of UW introductory biology (BIOL 180 and 200). CURE students engage in authentic research, performing experiments to address presently-unanswered questions about evolution of antibiotic resistance.
To investigate how CURE participation influences students' scientific abilities and attitudes, we are measuring CURE student learning outcomes versus students in the same lecture who attend non-CURE labs. At the beginning, middle, and end of the BIOL 180-BIOL 200 series (Winter-Spring '18), we are administering a survey to 2 groups of ~96 students, assessing their: 1) understanding of evolutionary biological concepts, 2) ability to design experiments, and 3) attitudes regarding science and their ability to overcome challenges. Initial qualitative data indicate that CURE students consider their research relevant for society and for their future careers. Additional study objectives include examining how teaching and peer-facilitating CURE labs affects graduate and undergraduate students.
The UW Introductory Biology CURE will provide students with an authentic research experience over 2 quarters, in which students' experiments address questions with unknown outcomes. Unique features of the UW CURE include the experimental nature of the research (most prior CUREs have engaged students in descriptive research), and the scale and context of the course: the UW CURE will serve 1000's of students per quarter at a large research-based university. Therefore, the findings of this study may set a precedent and inform the design and implementation of future high-enrollment CUREs at research-based higher education institutions.
Poster #3. Evidence-Based Practice in Theory and Practice in Clinical Placements
Margrethe Søvik, Health Sciences Library, UW Seattle
This presentation focuses on the new design of an assignment in evidence-based practice (EBP) for undergraduate nursing students when they are in clinical placements. It will show how steps in evidence-based practice are "translated" into the assignment, and demonstrate how the library can be an active and involved partner even when students are off-campus. This type of assignment can be adapted to students in other programs that have work placements, such as pedagogy or social work.
The students must search for literature to make an educational presentation. However, we have noticed that during clinical placements, they do not turn to the library. Despite information literacy being emphasized as a most important part to EBP, research has shown that nursing students struggle to see the relevance of it for nursing practice.
Faculty and the librarian together have tried to change this by introducing new elements to an existing assignment. The library is responsible for an online module to support the students in the process of working with their assignment. These new elements assist students in formulation questions, conducting topical searches and finding new, relevant and high-quality information. They submit their topic and a preliminary search strategy for feedback from the librarian. Finally, the students submit a paper on how they searched for information and evaluate their own process.
This way of designing the assignment has helped moving from one-shot library instructions to making it a part of an assignment where higher-order skills as evaluation, source criticism, synthesis and reflection are integrated with hands-on information literacy training. So far, we see that students actively interact with the librarian. They reflect upon how and where they search for information, and they work systematically in doing this. They also claim to both learn and disseminate new knowledge of value for practitioners.
Poster #4. Active Learning: A Case Study on Students of Corporate Sustainability
Yang Su, Department of Economics, UW Seattle
Dorothy Paun, College of the Environment, UW Seattle
This research investigates the impact of active learning tools relative to passive learning tools. Literature in this area indicates that active learning (e.g., directed research) has positive effects like greater knowledge gains (e.g., Michel et al. 2009), better exam performance (e.g., Freeman et al. 2014), higher GPA (e.g., Fechheimer et al. 2011), and higher graduation rates (Kilgo et al. 2015). Our research goal is to explore the role of active learning experiences on improving students' knowledge. Our research question asks: do active learning experiences have a positive impact on knowledge gains for learners of corporate sustainability? The context for the study involves large lecture, hybrid online courses. The sample was comprised of 322 students enrolled in sustainability courses and represented 67 majors.  In terms of research methods, data was collected through student surveys and assessed using regression. The independent variables are the self-reported value of: 1) attending research mentoring conferences, 2) taking sustainability quizzes, and 3) writing a paper interpreting sustainability performance. The dependent variable is gain in sustainability knowledge. Conference attendance, quiz taking, and paper writing all have positive effects on knowledge gains. However, only conference attendance has a significant regression coefficient (p = 0.041) and the largest coefficient value, indicating that sustainability research mentoring conferences has the largest impact on sustainability knowledge gains. Study findings support the hypothesis that active learning tools have a greater impact on enhancing knowledge gains relative to passive learning tools. The study findings are relevant for instructors seeking ideas and insights about increasing active learning strategies overall as well as specific to large lecture courses and/or sustainability.
Poster #5. Evaluation of Popular Science Articles Using the Cited Primary Literature
Elizabeth Kwan, Genome Sciences, UW Seattle
Elizabeth Morton, Genome Sciences, UW Seattle
Sandi Spencer, Genome Sciences, UW Seattle

We designed an assignment in which in which students use their analytical skills to examine of an "anti-aging" media article. Primary research literature is often included undergraduate biology courses, but the analytical skills developed are possibly perceived as only useful in the classroom. Conversely, sensationalized scientific articles are often presented to the general public and accepted without assessment of the associated cited research literature, either through lack of accessibility or motivation.
Through the 2016-2017 STEP program, we developed this assignment as the final project in our senior seminar course for 24 biology majors: "Fountains of Youth: Biology Behind Aging Interventions." Our goals for the project were to analyze data in a primary research publication, recognize common scientific analysis flaws, design appropriate follow-up experiments to address paper weaknesses, evaluate validity of claims presented in a media article using the cited data, and become aware of the discrepancies between what is published by the popular press and what is concluded by scientists. Each student read one of twelve "anti-aging intervention" pop-culture media articles (magazines, newspapers, websites) and the corresponding research paper relating to the three biology course topics. Students recorded their observations for homework submitted each class, allowing us to guide their project analyses, culminating in a poster presentation. Student critiques of the research paper generally documented inherent biases or appropriate statistics, but their evaluation of their media article presented surprising and dramatic disparities between the claims and the supporting (or lack of) data.
This strategy of contrasting headlines with data creates an incredibly applicable assignment that can be adapted for a wide range of topics/time frames. We hope students will realize that critical evaluation is within their grasp and that they should continue to implement their skills, such as assessing the scientific basis of other headlines to share with friends/family.
Poster #6. Assessing Students' Multimodal Projects
Kimberlee Gillis-Bridges, English, UW Seattle
My poster focuses on methods I've used to assess students' multimodal work in both English composition and literature analysis courses. The term "multimodal" describes projects that combine at least two communicative modes: alphabetic text, image, sound, spatial layout, and gesture. I present three approaches, all of which emerge from assessment scholarship. The first approach—evaluating multimodal work through the lens of an authorial statement of purpose—draws upon literature advocating assessment based on students' rhetorical awareness of composition choices. The second approach—creating rubrics for specific genres and modes—incorporates critical insights on the need to revise or eschew altogether criteria rooted in print text assessment. The third approach reproduces Chanon Adsanatham's research on using student-generated criteria to assess multimodal compositions.
To illustrate how instructors can incorporate each approach into their own assessment practices, I share assignment prompts and grading rubrics from two multimodal composition courses and a comics analysis course that allowed students to produce critical work in comics form. Moreover, I present best practices for making assessment a form of instruction, arguing that students need scaffolded opportunities to apply criteria before they can use them to inform their own multimodal work.
I offer insights from my teaching experience to support other instructors considering multimodal assignments in their courses. Moreover, I hope that my poster will encourage others who already assign work they may not view as "multimodal" (for example, student presentations) to reevaluate their current assessment practices. I also anticipate conversing with others about their assessment methods and, in doing so, consider potential research projects that would supplement theoretical discussions of assessment with data on instructors' specific approaches.
Poster #7. Community Partnerships Make Experiential Learning Possible
Alix Warren, Health Services: Community-Oriented Public Health Practice, UW Seattle
Amy Hagopian, Health Services: Community-Oriented Public Health Practice, UW Seattle
The Community-Oriented Public Health Practice (COPHP) Master of Public Health program regularly partners with community organizations to foster student learning, promote community collaboration, and support local public health initiatives. Through a problem-based learning (PBL) pedagogy, COPHP students come to understand competencies by working through real-world public health problems, often in the form of hands-on projects with real clients. Unique to COPHP are the strong symbiotic relationships between COPHP faculty and partner agencies, which allow students to gain practical experience while producing invaluable deliverables for local organizations.
For example, in the 2017 Health Policy course, second-year COPHP students collaborated with the Washington State Department of Health's Essentials for Childhood initiative to review the state's nine Accountable Communities of Health (ACH) plans. During a two-week period, students analyzed each of the nine plans to identify opportunities for addressing social determinants of health, preventing adverse childhood experiences, and improving the well-being of young children and families. COPHP students made recommendations for Essentials for Childhood, which could influence the implementation of the ACH plans and Essentials for Childhood priorities. Additionally, students identified statewide themes and connection points between plans, highlighting possible areas of collaboration between the ACH regions. Essentials for Childhood, like many community partners, commented that without COPHP participation this task would not have been completed.
By incorporating community partnerships into COPHP curriculum, students gain concrete experience working on projects especially relevant to the public health field today. Community partners invest time in working with students, but in exchange benefit from fresh energy, expertise and labor. COPHP has used experiential learning through community partnerships since its origins in 2003. Since then, alumni have reemerged as community partners themselves, helping to maintain the robust relationships integral to the success this instructional design.
Poster #8. Scavenger Hunt and Self-Learning
Dhanya Regith, Education: Middle Level/Secondary, UW Bothell
The classroom activity proposed here is for the Introductory Algebra course for 6th grade students. The class accounts for 95% General Education students and 4 students with learning disabilities. Prior to this activity, the students had completed the lessons on 'Equations and Solutions'. The formative assessment of the previous day's discussions showed that majority of the students have good conceptual understanding, but needed more practice in applying procedures accurately and efficiently. Scavenger hunt activity provided a platform for students to apply procedures, review concepts and improve their problem-solving ability. ?The activity consisted of ten word problems covering concepts learnt in the unit. Each problem was displayed on separate sheets around the classroom. At the bottom of each sheet is the answer to another problem. Students work in pairs on one problem, hunt around the room for the sheet that has their answer and then work on the problem on that sheet. In the end, students are given situations for which they have to construct the word problems using the vocabulary terms displayed on the word-wall.
The primary advantage of this activity is that, students will get to apply procedures on problems with different contexts. They will also review the concepts and apply them in problem-solving. Another learning from this activity is that there is less teacher intervention for majority of the students. This enables the teacher to support students who are struggling with the concepts and procedures. The students are also checking their work by themselves, thereby analyzing and self-assessing their understanding. This activity can be adopted when teachers want to focus on struggling students while ensuring other students are engaged in the learning process and meeting their needs. This also facilitates discussions between students, build communication skills and enables them to observe different perspectives on the same problem.
Poster #9. Teaching the Public About Importance of Sleep Through Hands-on Activities
Ângela Katsuyama, Biology, UW Seattle and Pacific Science Center
Over the last five years at the Pacific Science Center, I have been presenting a series of hands on activities that engage and educate the public about science of sleep. Two main challenges arise from teaching on the museum floor: 1) the public has a large range of ages, backgrounds and interests, 2) sometimes lots of people come at once. I expected that developing a main activity with growing complexity and having side activities that people can do if my main activity is occupied would help address these challenges. The main activity starts with a balance and two sets of colored bears. One set of bears represent the main stages of sleep (REM and non-REM). The other set represent health benefits of sleep, such as better memory, for example. With guidance, learners place a health benefit on the balance only after placing a stage of sleep on the other side. This balance emphasizes that amount of sleep is important for health. Very young kids tend to stop here. The activity further teaches that the organization of sleep stages throughout the night can also be important. Side activities address circadian rhythms and the fact that different animals need different amounts of sleep. Side activities usually entertain adults more than kids. From this experience I learned: 1) to involve parents and kids together to optimize learning, 2) to read and to nurture people's interests, 3) to be flexible, 4) to pace activities so interactions are meaningful to everyone present. This work gives the public an appreciation of how research and science relate directly to their own lives. This experience helps my classroom teaching because it gives me practice at student-centered learning, group work, behavior management and individualized instruction.
Poster #10. Relationship Between Spatial Training and Learning of Stereochemistry
Emily Cilli-Turner, Science & Mathematics, School of Interdisciplinary Arts & Sciences, UW Tacoma
Meg Henderson, Science & Mathematics, School of Interdisciplinary Arts & Sciences, UW Tacoma
While many topics in organic chemistry are challenging for students, stereochemistry is particularly difficult because of the implicit spatial skills needed to approach problems. Thus, students need to have robust spatial abilities to understand this material. Once thought of as fixed, encouraging evidence has emerged that training can improve spatial ability (Stieff & Uttal, 2015) and may help to close the gender gap in spatial thinking (Newcombe, 2010). A potential correlate to spatial and stereochemistry ability is the psychological construct of cognitive learning style, which represents consistency in an individual's manner of cognitive functioning. The study aims to answer the following research question: (1) Does the use of spatial training aid students in learning stereochemistry concepts?
The research reported here involved the use of spatial training, which is explicit instruction and practice of spatial skills such as mental rotation tasks, folding tasks and orthographic projection drawings, in an optional two-hour, weekly chemistry review session.
Data was collected from all students in an organic chemistry course and again with students using a test of spatial rotations to determine spatial skills and a cognitive learning style questionnaire to determine predominant cognitive style implemented in a pre-post model. Exam and final grades were also collected from students. Additionally, task-based interviews were conducted with several students to determine attitudes around spatial training and performance on spatially focused stereochemistry problems.
Data is still being analyzed, but preliminary results show a minimal correlation between spatial skills and performance on stereochemistry exams. Initial evidence from the interviews shows that students that attended and enjoyed the spatial training sessions seemed better able to complete stereochemistry tasks. If these studies reveal a benefit of spatial training on stereochemistry leaning, chemistry educators may have reason to recommend a spatial training component of these courses.
Poster #11. Incorporating Online Privacy into Teaching
Lauren Wittek, Odegaard Undergraduate Library, UW Seattle
Anna Nakano-Baker, Odegaard Undergraduate Library, UW Seattle
Operating under outdated or eroded privacy laws, corporations and government entities have been given unfettered access to our online lives. Search engines not only collect and sell our personal data, they also shape our research by providing personalized results using undisclosed predictive algorithms. Information collected by public or private parties could impoverish our informational ecosystem, or be used against a student or professional researcher in commercial, political, social, or academic spheres.
While many people have resigned themselves to operating in a world where surveillance is the norm, our project seeks to highlight simple ways educators can incorporate free privacy resources and simple tips into courses with a research focus. Low-tech, free resources to protect privacy are relevant to everyone, as online privacy is a universally critical concern among college students.
As library educators, part of our role is to encourage students to examine sources for credibility. Why not promote the same appraisal of the software used to gather information? Creating awareness about these resources helps to promote informed citizenry and provides a chance for students to reflect on their digital footprint.
Our poster suggests methods for modeling responsible privacy practices, recommending resources, and discussing the importance of privacy. Interactive discussions empower students to explore controversial topics, create a buffer from unwanted surveillance, and prevent online activities from turning into data points to be analyzed and sold.
The skills we will share can be used for any undergraduate or graduate course, in any discipline. Instructors may impart this information by modeling behaviors in in-person classes or facilitating active learning activities. This poster includes take-home worksheets with a compilation of tools for instructors.
Poster #12. Equal Access: Universal Design of Academic Departments
Brianna Blaser, DO-IT, UW Seattle
Sheryl Burgstahler, DO-IT Center & Access Technology Center, UW Seattle
As increasing numbers of people with disabilities pursue postsecondary education, equal access to learning environments is critical. There are two approaches for making academic activities accessible to students with disabilities—accommodations and universal design. An accommodation makes adjustments for a specific student with a disability, such as assistive technology or providing materials in alternate formats. By contrast, the goal of universal design is creating products and environments that are usable by everyone (including people with disabilities), to the greatest extent possible, minimizing the need for accommodations for individuals in the future. Making accommodations is reactive, whereas universal design is proactive. Understanding effective accommodations and applying the tenets of universal design of instruction to academic departments is important for ensuring the largest group of students possible has access to activities.
Careful consideration of planning, policies, and evaluation; facilities and physical environments; support services; information resources; courses and faculty; and computers and equipment can lead to a more accessible environment. If a lab contains an adjustable-height workstation, for example, an accommodation will not be needed for a student who uses a wheelchair that is too high for standard-height workstations. This workstation may also be comfortable for a student who needs to remain seated because of a health impairment or someone who is very tall or short in stature. Likewise, adding captions to videos proactively not only provides access to individuals who are deaf or hard of hearing, it may also benefit non-native speakers of English or students watching in a noisy environment. This poster will offer specific action items faculty can implement to make academic departments more welcoming and accessible to students with disabilities.
Poster #13. From Dystopia to Utopia: Producing Complex Research-Writing in the First Year Writing Stretch Classroom
Ariel Wetzel, Writing Studies & First-Year Writing, UW Tacoma
This poster will share an assignment sequence taught over two-quarters at University of Washington Tacoma in Dr. Ariel Wetzel's first-year writing course. This project, "Design a Utopia: Research Assignment Sequence," is part a course themed, "Future Now: Writing About Today Through the Lens of Tomorrow." Students chose to take this course as a result of a directed self-placement to aid them in selecting a traditional one-quarter or two-quarter stretch-writing course. Directed self-placement and stretch writing offer an alternative to placing students in "remedial" writing courses (Blakesley, 2002; Blakesley et. al, 2003; Cornell & Newton, 2003; Royer & Gilles, 1998; 2003; Reynolds, 2003). Dr. Wetzel initially proposed this assignment to students early in the quarter, who then shaped the prompt by sharing their input in class and written feedback as they collectively determined assignment requirements and expectations. This course and assignment sequence were designed as a result of Dr. Wetzel's participation in the 2017 Strengthening Educational Excellence through Diversity (SEED) Institute at UW Tacoma as a way to promote student engagement in politically challenging times. The scholarly basis for this poster is based on Dr. Wetzel's observation of student writing and classroom discussion. Dr. Wetzel finds that this assignment sequence allows students to engage in social issues that directly affect them, creates buy-in from students of a variety of backgrounds and political perspectives, and allows students to understand the complexity of research-writing. The applications of this poster include support for directed self-placement and stretch-writing as a means to allow first-year students to generate complex research-writing.
Poster #14. Integrating Ocean Observatories Initiative Data Into Undergraduate Introductory Courses
Mikelle Nuwer, Oceanography, UW Seattle
Julie Masura, Sciences & Mathematics, School of Interdisciplinary Arts & Sciences, UW Tacoma
Cheryl Greengrove, Sciences & Mathematics, School of Interdisciplinary Arts & Sciences, UW Tacoma
Deborah Kelley, Oceanography, UW Seattle
The Ocean Observatories Initiative (OOI) signals a new age in ocean exploration with access to terabytes of data in near-real time. Access to these data and the ability to sort, filter and find data for specific needs is critical to the success of the OOI mission. Data mining requires a variety of data visualization tools designed for a range of users. For this study, we combined OOI data visualization tools with hands-on activities into an exercise for undergraduate Introductory Oceanography courses at two campuses of the University of Washington (UW). The purpose of this study was to see if students' comprehension of oceanographic concepts, in this case salinity and stratification, was enhanced through the use of real-world data. The OOI salinity/stratification exercise was integrated into labs for two different courses in fall of 2017; a small, 24 student lecture/lab class at UW Tacoma and a 150 student lecture/lab class with 6 lab sections of 25 each at UW Seattle. The exercise was used in place of a former lab on the same topic at UWT for all students and for half the lab sections at UWS. All students were given the same graded pre- and post-test and an online science attitude survey. On both campuses, there was an improvement in student knowledge measured by a decrease in the number of incorrect responses on the post-test. The largest decrease was seen for UWS students using the OOI exercise. Eighty to 95% of students using the OOI exercise reported that data visualization helped them to understand the concept of salinity and stratification. Demographic data will be used to determine if individual student understanding is related, and to inform the instructors on how to integrate data visualization into classroom instruction in both large and small courses across the UW campuses. 
Poster #15. Improving Alignment in Formal Logic Courses Using Revised Bloom's Taxonomy
Ian Schnee, Philosophy, UW Seattle
For this presentation I used a version of the revised Bloom's taxonomy to create a tool, based on similar work in biology, for categorizing the Bloom level of assessment items in formal logic classes (applicable to undergraduate logic courses at all levels).  Using three iterations of my introductory logic course (a lecture class with 200 students), I show how to use the tool to improve the alignment of teaching and assessment.  Alignment means we are assessing students on what we are actually teaching them.  One dimension of alignment is cognitive levels, such as lower-level factual knowledge or higher-level critical reasoning skills.  By using to tool to graph the Bloom level of assessment items, I diagnosed misalignment in my two older courses (from 2011 and 2014), which was corrected for in my subsequent course (from 2017). Better understanding how well my assessment is or isn't aligned with my teaching has allowed me to make informed changes to both assessment and teaching.  For example, I have included more comprehension tasks on exams in order to reflect the time spent on such tasks in lecture and on homework, and I have made greater use of active-learning strategies in the classroom environment in order teach higher-order cognitive skills, which are heavily emphasized on exams. Other instructors can learn how Bloom's taxonomy might be applicable to their field, as well as how to examine and improve alignment in their own classes.
Poster #16. Cellphones as a Classroom Tool: Swipe Right or Left?
Dylan Moorleghen & Naresh Oli (co-first-authors), Biology, UW Seattle
Alison Crowe, Biology, UW Seattle
Justine Leipkalns, Biology, UW Seattle
Casey Self, Biology, UW Seattle
Jennifer H. Doherty, Biology, UW Seattle
As more technology that utilizes personal electronic devices (PEDs) are being integrated in classrooms, the possibility of cell phone distraction is a real concern amongst many educators. Because of this, we became interested in cell phone use patterns in highly interactive biology classrooms at UW, and what factors influence their use. To answer this, we investigated the impact of in-class polling using PEDs or using clickers (older, standalone devices). We compared cell phone use in two different quarters (same course, same instructor) that either used PEDs or clickers for in-class polling. We also compared the cell phone use in the beginning of quarter vs. the end. In addition, we looked at whether classroom seat location correlates with cell phone use. To assess cell phone use, we directly observed active learning introductory biology lectures. Three to four researchers observed each seat in a designated section of the lecture hall and noted if a cell phone was visible (used as a proxy for use), three to five time during a class session. We used logistic regression and model selection to find a best fit model to determine if polling technology type, seat location or time of quarter (beg. vs end.) can predict cell phone visibility. To our surprise, the results indicated that neither Poll Everywhere nor time of quarter increased the already low cell phone visibility. However, our results also indicated that students that are sitting away from professor (back of classrooms) are more likely use their cell phone than their peers regardless of polling technology. Taken together, we suggest instructors with high interactive classrooms should not worry about integrating newer polling technologies. Further, instructors may look into having more TAs or peer facilitators roam around the classroom, especially in the case of large lecture halls to avoid cell phone misuse.
Poster #17. Students in authentic research modules demonstrate deeper thinking on exams
Benjamin Wiggins, Biology, UW Seattle
Lina Dahlberg, Biology, WWU
Authentic research experiences have long been known to improve student cognitive, self-efficacy and identity outcomes in STEM. Recent attempts to diversity these gains have built authentic research into entire courses. Western Washington University is attempting to diversity these gains further by developing short authentic research modules within larger, traditional STEM lab courses. Do students in these relatively modest interventions see the same benefits?
Using Introductory Molecular and Cellular Biology as a test case, researchers inserted a 3-week authentic module into a 10-week course for half of the students. All students were challenged on exams with complex essay questions requiring deep thought and with no single correct answer. When coded for complexity of responses, students in this authentic module were able to give both more responses and more complex responses than their peers in the traditional course.
This demonstrated improvement on a practical application goes beyond self-reported measures of self-believe and directly into the higher-level science skills we want STEM students to master. Perhaps more importantly, if smaller authentic research modules help students then it may be easier to help faculty adopt authentic course-based research into their own practice and thus impact more students especially in areas of greatest need (where faculty are not already inclined to improvement).
Poster #18. Trans Informed Teaching: Beyond Names & Pronouns
Vern Harner, Social Welfare, UW Seattle
I address strategies for creating more transgender informed university classrooms. Jaekel & Nicolazzo (2017) state that "it is critical that practitioners engage in inclusive praxis to support student learning and development." I approach the subject from a social work background, though recommendations are relevant for instruction in other social science fields. Combining reflections on my experiences as a trans person and educator and current best classroom practices suggested by trans/queer educators, I provide easily implemented recommendations to grow student capacity and competency.
Keenan (2017) argues that we "need pedagogies that deeply examine how our current gender system confines us all and how that interacts with other systems, like race, class, and ability." Without presenting students concerned with the social science with trans-inclusive materials (textbooks, sample assignments, lectures), how can we expect them to competently serve trans individuals? Materials should speak to the issues concerning trans individuals (e.g., legal, social, health) and how to serve trans clients (e.g., through inclusive language, structural inclusion, knowledge of policy).
By approaching instruction using these strategies paired with trans-inclusive/informed materials, I have witnessed students grow in several ways. First, students stretch their thinking and are more open to multiple perspectives–graduate students formerly believing trans "bathroom bills" impact only trans individuals have left the classroom understanding the impact for women who wear Hijab and disabled individuals. Second, students examine social identities beyond the content of their classroom instruction, bringing up nuanced questions (e.g., "can you help me articulate the reasons why feminism is not solely about gender?", "Why exactly are black trans women at heightened risk for violence?") Lastly, it furthers student development in "self-determination" and as "autonomous beings" that, according to Miles and Jenkins (2017), "promote self-esteem and student success" for students and instructors alike.
Poster #19. Students' Characterizations of Exemplary Teammates and Their Implications for Teambuilding
Kamal A. Ahmed, Civil & Environmental Engineering, UW Seattle
Ken Yasuhara, Office for the Advancement of of Engineering Teaching & Learning, UW Seattle
Jim Borgford-Parnell, Office for the Advancement of of Engineering Teaching & Learning, UW Seattle
David R. Schipf, Mechanical Engineering, UW Seattle
How do engineering undergraduates characterize good teamwork? To what extent do these characterizations align with guidance on good teamwork from the education and management literatures? At the University of Washington's Office for the Advancement of Engineering Teaching & Learning, our primary activity is instructional consultation with faculty, but engineering faculty also invite us to present a workshop entitled "Teamwork for learning and project success" for students in a wide range of team-project courses. The workshop's intent is to help students start off their teamwork on solid footing. The workshop helps student teams develop consensus lists of characteristics of exemplary and terrible team members. These characteristics become the criteria they later use for peer assessment. We collected consensus lists in 40 workshops involving over 380 student teams. We have begun analyzing them for common patterns, limiting initial analysis to 300 characteristics from 44 teams. Two researchers developed a set of 22 inductive codes. Independently coding the 300 characteristics, they achieved 80% initial agreement and then negotiated differences to consensus. The top four codes were Communicates, Group oriented, Works, and Responsible. A majority of the 44 teams had at least one characteristic that matched each of these codes. We observed that a majority of the 22 codes are interpersonal in nature. We analyzed several teamwork guides from the education and project management literatures, compared them to the student data, and found substantial alignment. We found that students come to teamwork with practical personal heuristics regarding what an effective teammate should know and do. These findings may help faculty develop more confidence in their students' prior teamwork knowledge, leverage that knowledge more effectively, and focus more on developing and supporting students' interpersonal and professional skills, including their ability to be self-regulated and metacognitive learners. 
Poster #20. Interactive Activity for Teaching Evolution of Antibiotic Resistance in Infections
Sarah Morgan, Microbiology, UW Seattle
Although most people have heard of antibiotic resistance, the mechanisms behind the development and spread of antibiotic resistance are not well understood beyond the medical and microbiological communities. In under the guidance of the Pacific Science Center's Science Communication program and the UW STEP-Forward program, I developed an activity which demonstrates the development and spread of antibiotic resistance. Most antibiotic resistance modules are designed to be part of a microbiology course which relies on basic understanding of bacterial physiology in order to relay the concepts. This activity was designed to demonstrate these concepts without requiring previous knowledge. Magnetic bingo chips are used as a model of bacteria with a magnetic wand used to show how antibiotics can clear infections. To demonstrate development or and selection for resistance, non-magnetic bingo chips are introduced into the infection site. One of the common themes from discussion with the adults was surprise that developing new antibiotics was challenging and would not solve the problem of antibiotic resistance. The kids, and the adults, were also very engaged in trying to use the antibiotic wand to clear the infection and delighted in both playing with the bingo chips and the magnets. Although this activity was designed to be used in a public setting such as a science museum, it could be easily adaptable for classroom settings including introductory biology or microbiology courses or middle school or high school science classes.
Poster #21. Creating Active Learning in a Higher-Level Writing Curriculum
Laurie Anderson, Computing and Software Systems, School of STEM, UW Bothell
For flipped classrooms to be successful, students need to focus on what they struggle with most. Research on entry college writing suggests students struggle most with coming up ideas, thus suggesting active learning exercises that include time for brainstorming and practice writing followed by critiquing in working groups to learn how their work was received. Active learning research is lacking for higher level writing courses. Based on 15 years' experience teaching writing, it's clear students struggle not with generating content, but understanding how language generates meaning and how to command their language skills to deliver the precise content they desire. In Spring 2017, CSS301, Technical Writing for Computing Professionals was flipped. After reading lecture notes, students spend class time working through tailored worksheets that ask them to apply their learning and generate specifically worded constructs to deliver content in concise language, e.g., to articulate how a compare/contrast paper would compare subjects and criteria, or how a process explains why things are and what to do. Each writing pattern that's covered allows them to demonstrate their learning in their assignments. The results were phenomenal from the previous lecture structure: Draft assignments turned in followed guidelines more closely, allowing for more refined instructor critiques, resulting in better final work and higher grades, almost eliminating failing students. Since, all sections of CSS301 have adopted this flipped style with similar results. Further research continues to help students further transfer these in-class techniques into written exams and speaking conversation. Some immediately apply the skills in the speaking/written language elsewhere; others compartmentalize the skills as useful only for certain writing. Nonetheless, this approach has improved writing skills of all students actively learning in the classroom. Anyone teaching a higher-level writing course may benefit from discussing alternative active learning strategies to lecture-based learning or in-class writing exercises. 

Poster #22. The Politics & Practices of Yoga: Mindfulness in the First-Year Classroom
Alice Pedersen, Interdisciplinary Arts & Sciences, UW Bothell
This poster presents the course design for my 10-credit first-year course, The Politics and Practices of Yoga, which integrates students' first-quarter course with their college writing course. With a cohort of 24 students, we study the cultural histories and contemporary political debates that surround yoga, while also spending 30-60 minutes of every 4-hour class session practicing yoga and meditation.
This course was developed with support from the Association for Contemplative Mind in Higher Education, and is informed by the growing body of research that shows that mindfulness practices can help students to develop focus, self-awareness, and resiliency. It was also informed by research on high-impact educational practices – those educational experiences that result in heightened retention, success, and sense of connection for the student.
This course showed me how movement, meditation, and opportunities to write about personal experience can be transformative for students. Students surveyed wrote that yoga and meditation were transformational for their sense of self in the university, their connections with other students, and provided new toolkits for managing anxiety and depression. When twinned with a cultural analysis of yoga, students felt that they were able to inhabit the practice with both their intellectual, analytic selves, as well as their emotional and social selves.
I learned how important it is to slow down the pace of the course, and to allow students the opportunity to reflect, process, and connect with one another. I now integrate small moments of silence and reflection into all my courses, no matter the content. Small interventions create possibilities for meta-cognition and reflective learning, and allow students greater purchase on the learning objectives. I look forward to sharing the research on how mindfulness can positively benefit student resiliency and success, but moreover how it can help to create a container for truly transformational education.
Poster #23. Testing a Hybrid-Flipped Classroom Model in an Undergraduate Aquatic Ecophysiology Class
Jose Guzman, School of Aquatic and Fishery Sciences, UW Seattle
Steven Roberts, School of Aquatic and Fishery Sciences, UW Seattle
Aquatic Ecophysiology is an undergraduate course that focuses on fundamental aspects of form and function across taxa in aquatic environments. This course was developed to meet a key need both in the Aquatic and Fishery Sciences major, and in the new Marine Biology major; and offered in a lecture-based format since 2016. After participating in the TTF and EBT programs, we redesigned this course to implement active-learning pedagogies and the use of technologies to support effective teaching. This course is currently being taught following a hybrid-flipped model, using Canvas as core platform. Briefly, each week is divided into two didactic units, each one containing specific objectives, readings, short videos, and a suite of questions that students complete at the own time and pace in Canvas. On Fridays (50-min session), we meet in class and students turn in a summary sheet in which they synthesize their understanding of the week's material in a pictorial format. Then, we develop a series of active learning activities that include one or two of the following: 1) Scaffolding questions, students work individually and small groups to answer a sequence of questions; 2) Random discussion leader, students prepare to lead a discussion on one or two research articles; and 3) Case study, students work in small groups to solve a case study. We will evaluate the efficiency of this teaching model 1) by comparing average scores in mid-term and final exam scores with previous years, when the course was taught traditionally; and 2) by evaluating students' perceptions towards this model using a series of self-reflection questions in mid-quarter and end-of-quarter surveys. This study will allow us to identify specific interventions that allow a deeper learning of environmental physiology in undergraduate SAFS students.
Poster #24. Hands-on Activity for Teaching Gene Editing and CRISPR
Eva Ma, Biological Sciences, School of STEM, UW Bothell
Communication of scientific research and concepts with the public audience is essential for building scientific literacy, and an important aspect of being a scientist and a science educator. Through UW STEP Forward, I developed a short hands-on activity that introduces gene-editing and CRISPR-Cas9 to audiences of all ages. CRISPR-Cas9 is a tool that can change the DNA code of virtually any living thing quickly and efficiently. This gene-editing technology uses a programmable "guide" that directs a pair of molecular scissors to cut DNA at a desired location, where DNA can then be added, removed, or changed to repair or disable a gene. My activity uses small lettered blocks that form a sentence containing a one-letter mistake to represent DNA with an "error". Hidden magnets inside the blocks allow the interchangeable CRISPR-Cas9 "guide" to find the error and "fix" the sentence.
Published interactive lesson plans on gene editing are typically focused on applications and ethics, while presentation of how CRISPR-Cas9 works is often non-interactive through lecture or video. The hands-on nature of this activity models how CRISPR-Cas9 works on a molecular level and makes learning about gene editing accessible to audiences of all ages. This activity was implemented at Pacific Science Center's Meet a Scientist public event, and the general response was mostly positive. Participants reported enjoyment of the activity's puzzle-solving aspect, the surprise of discovering the magnets, and interest in learning more about CRISPR-Cas9. A few guests used this activity to initiate in-depth conversations on the science behind this technology, and the applications and ethics of gene editing. This activity can also be used in introductory-level biology classes to demonstrate how CRISPR-Cas9 works to target and edit particular DNA sequences. Initial feedback by student volunteers showed positive engagement and increased conceptual understanding of how gene editing works.
Poster #25. Distinction: Emphasizing Mentoring Excellence and Creativity in Grading
Burren Peil, Human Centered Design & Engineering, UW Seattle
Kiley Sobel, Human Centered Design & Engineering, UW Seattle
Jennifer Turns, Human Centered Design & Engineering, UW Seattle
Andrew Davidson, Human Centered Design & Engineering, UW Seattle
Julie Kientz, Human Centered Design & Engineering, UW Seattle
Taryn Bipat, Human Centered Design & Engineering, UW Seattle
Andrew Berry, Human Centered Design & Engineering, UW Seattle
Hyewon Suh, Human Centered Design & Engineering, UW Seattle
Our poster will focus on our experience developing a grading approach appropriate for a 150-student introductory human centered design (HCD) course in its third year. The goal of the course is to support non-majors in thinking through HCD methodologies, which can be utilized in any discipline. Over time, we have moved from quantitative, rubric-based measures to a qualitative evaluation approach that marries a competency mentality with the awarding of "distinction," or recognition of students who exhibit strong execution of HCD concepts, such as reflexivity, ethics, and clear communication. For us, this transition has been about making room for mentoring, student creativity and the recognition of excellent (rather than perfect) work. We have been learning that the notion of distinction, which is intentionally open-ended, is challenging for some students to accept and that student perceptions of distinction change over time. In the poster, we will describe the evolution of our grading scheme, the range of student reactions to this scheme, and the ways that our changes have influenced interactions between the instructional team and students. For example, rather than focusing on justifying point deductions on assignments, the teaching team has been able to focus on providing constructive feedback to students on their work, promoting productive iteration and a growth mindset. We will also note in our poster how the shift in our grading approach has influenced grading-related practices, such as calibration exercises and intentional intra- and inter-communication (i.e., communication between instructional team members and between the instructional team and our students). We think this work can serve as a model for others, and perhaps more importantly, serve as a catalyst for conversations about grading approaches and their underlying assumptions.
Poster #26. Applying Human-Centered Design to a Course on Human-Centered Design
Kiley Sobel, Human Centered Design & Engineering, UW Seattle
Taryn Bipat, Human Centered Design & Engineering, UW Seattle
Burren Peil, Human Centered Design & Engineering, UW Seattle
Jennifer Turns, Human Centered Design & Engineering, UW Seattle
Andrew Davidson, Human Centered Design & Engineering, UW Seattle
Julie Kientz, Human Centered Design & Engineering, UW Seattle
Andrew Berry, Human Centered Design & Engineering, UW Seattle
Hyewon Suh, Human Centered Design & Engineering, UW Seattle
In human-centered design (HCD), the process of design is grounded in the needs, desires, behaviors, and environment of people. HCD involves iterative user research, ideation, prototyping, and evaluation. Over the last three years, we have been applying this human-centered design process to the design of one of our own courses: HCDE 210: Explorations in Human Centered Design, a class that introduces non- or pre-HCDE majors (i.e., freshmen and sophomores) to the field. The course involves a weekly professor-led lecture (of approximately 150 students), TA-led studio sessions in smaller sections (of approximately 25 students), hands-on projects (done individually and in groups), and written assignments. Through this coursework, students learn how to be both capable and ethical HCD practitioners. Using the HCD process to design our course, we take into account students' informal feedback and formal evaluations, TA feedback, prior HCDE courses, and our goal of introducing students to a new field. It also has been important to apply HCD to different aspects of the course at different time scales (yearly, quarterly, weekly, in situ in class) and at different scopes (both large and small redesigns). By taking a human-centered approach to our course design, we have found that we are readily able to adapt to and support students' learning. We claim that instructors can apply HCD methods to their own courses at different time scales by continually empathizing with and reflecting on the needs of their students (user research) and making changes to their course (ideation, prototyping) that are grounded in practice (evaluation). This work implies that effective human-centered course design, regardless of the class subject, should be a dynamic, iterative, reflective, and student-centered process. This approach results in teaching students in a more supportive, innovative, and responsible way, based on students' feedback and needs.
Poster #27. User-Centered Design Workshops for K-12 Outreach
Elena Agapie, Human Centered Design and Engineering, UW Seattle
Andrew Davidson, Human Centered Design and Engineering, UW Seattle
The Human Centered Design and Engineering (HCDE) department has been conducting quarter-long seminars in which undergraduates develop and teach hands-on User-Centered Design (UCD) workshops in K-12 classrooms. Throughout seven quarters, over 100 students enrolled in the seminars, and taught over 1300 K-12 students from across Washington State. The students learn about teaching practices to create the UCD workshops. Even with no teaching experience, students formulate learning goals and outcomes for K-12 students. They develop curriculum units to support their proposed goals, and deliver the workshops they developed in classrooms or after school programs. In some quarters students adapt existing curriculum to different classroom settings, age groups, and communities.
We find that the UCD workshops provide a positive experience for the K-12 students. In surveys administered after the workshops, over 80% of K-12 students rated the workshops positively, and over half are interested in taking a class on the topic of the workshop. Teachers rate the workshops as valuable or highly valuable to their students. Based on classroom discussions and curriculum iterations, we observe that UW undergraduates gain deeper understanding of the material learned in prior HCDE courses. Student reflections reveal that the seminar students are inspired and motivated by the opportunity to introduce the HCDE field to K-12 students who never had any exposure to this subject.
The approach of engaging undergraduate students in creating curriculum for younger students can be applicable to any field. This type of initiative can empower undergraduate students to serve as role models to younger students, understand their own field better, and learn how to communicate to younger audiences.
This poster will illustrate sample curriculum of the UCD workshop, evaluation of the UCD workshops based on the K-12 student feedback, UW student perspectives on how the workshop impacted them.
Poster #28. Using Tactile Graphics for Vision Impaired Learners in Engineering
Andrew Davidson, Human Centered Design & Engineering, UW Seattle
Cynthia Bennett, Human Centered Design & Engineering, UW Seattle
Krista Greear, Disability Resources for Students, UW Seattle
Rafal Kocielnik, Human Centered Design & Engineering, UW Seattle
Bonnie Tran, Human Centered Design & Engineering, UW Seattle
"Physical Computing and Prototyping" (HCDE 539) is a graduate-level course that reviews fundamentals of designing and prototyping human-centered systems and environments. Students build interactive projects using programmable microcontrollers (Arduino), electronic sensors and actuators. It is a hands-on experience in a project-based, studio environment.
For a recent offering of this course, the instructional team in the department of Human Centered Design and Engineering, in collaboration with Disability Resources for Students, created a set of tactile graphics of electronics schematics to allow a blind student to understand the visual component of this discipline. In addition to a poster demonstrating the workflow, we will also show the schematics and final project the student developed to demonstrate the affordances of tactile graphics and learning outcomes.
While screen readers exist for assisting blind students to develop software for these projects, we were faced with the challenge of making the highly visual electronics schematics (blueprints for circuit design) accessible. We developed tactile graphics (images with raised surfaces for non-textual information) for the schematics that incorporated the text components in Braille with the graphic information. Through this affordance, the student was able to learn about circuit design and create their own custom circuits for a course project.
We believe that this methodology has applicability beyond the engineering disciplines. Anyone who is relying on images and graphics to teach visually impaired students can benefit from this practice.
Poster #29. Innovative approaches emphasizing public health emergency response and health communication
Natasha Ludwig-Barron, Epidemiology, School of Public Health, UW Seattle
Sara Mackenzie, Health Services, School of Public Health, UW Seattle
Suzinne Pak-Gorstein, Pediatrics, School of Medicine & Global Health, School of Public Health, UW Seattle
Tatiana Sarkhosh, Health Services, School of Public Health, UW Seattle
Nicolas Dundas, Health Services, School of Public Health, UW Seattle
In the History and Practice of Public Health course, students develop competency in delineating the responsibilities of public health agencies and mass communication. Using an applied learning assignment, we asked students to a) conduct formative research on three public health agencies during a natural disaster, b) highlight one health outcome and c) develop a Public Service Announcement (PSA) that conveys public health resources. By drawing upon Bloom's Taxonomy and experiences of our diverse teaching team, we developed a health promotion curriculum that borrows core concepts from both business and public health sectors, and incorporates students' prior exposure to mainstream marketing, in order to illustrate practical health promotion and communication skills.
Formative work includes completing readings and an in-class exercise assessing public health agencies and their organizational structures. Independently, students research three public health agencies, their intersecting roles, and community-level resources identified in a recent natural disaster (e.g., Hurricane Maria, Sonoma Wildfires, etc.) Next, students identify a specific target audience, a critical step in developing health promotion programs. To emphasize this concept, students complete an in-class evaluation on mainstream marketing advertisements to determine who is being targeted and to assess message delivery. The class is divided into small groups and asked to critique recent public health campaigns on whether they have successfully addressed the 5 "W's" (i.e., who, what, why, when, where). Finally, students apply the lessons learned by developing a PSA for a specific community affected by a natural disaster.
Public health professionals need to develop effective health promotion campaigns that encourage safe and healthy living, particularly following natural disasters. By developing applied learning assignments and incorporating students' prior lived experiences, public health educators can develop effective curricula that provides practical approaches to addressing complex health issues and better prepare the next generation of public health professionals.
Poster #30. Evidence Based Teaching in a Service Learning Context
Tatiana Sarkhosh, School of Public Health, UW Seattle
The School of Public Health requires graduating seniors to compete a two-quarter service-learning capstone, including two hours in the classroom per week and 25 hours serving with a community organization per quarter. The Institute of Medicine has characterized service learning as an effective method for teaching public health by providing a place for students to apply course content to a community setting (Cashman & Seifer, 2008). Service learning requires reciprocal learning and frequent reflection in order to achieve social change. When reciprocal learning is effective, the lines between faculty, teacher, and learner are blurred.
Although service learning has demonstrated success in public health student outcomes, the course design and classroom activities must be developed to promote cultural humility and community-based collaboration or else the experience may act as simply an internship. The School of Public Health and the lead instructor, Deb Hinchey, prioritized an Evidence Based Teaching (EBT) approach to the development of the senior capstone. EBT practices applied to capstone include strategies such as backwards course design, think-pair-shares, peer-led team learning, instructional scaffolding, and peer review. By blending EBT practices into the course design, student learning outcomes improve and the community needs are met. Students learn to think critically while exploring their own values and biases and eventually produce a public health project that meets the needs of the service community.
The success of the course is apparent in the community partner and student feedback, both in course evaluations and years after graduation. Incorporating EBT strategies into other departments' service learning courses can promote accomplishing the initial intention of service learning while improving the student experience.
Poster #31. Correlation Between Active Learning and Student Outcomes in Introductory Biology
Katie Pham, Biological Sciences, School of STEM, UW Bothell
Bryan White, Biological Sciences, School of STEM, UW Bothell
There is an ongoing movement to improve undergraduate biology courses by elevating student learning beyond rote memorization toward thinking about science as experts do. Previous research indicates that most students leave introductory biology with novice-like perceptions of science. We hypothesize that expert-like scientific ways of thinking can be cultivated in an active learning environment where students take ownership of their learning, and instructors question and facilitate understanding rather than dispense knowledge. It is unknown which paradigms of active learning increase student attitudes and optimize student learning. In our project, we asked whether student attitudes and expert-like thinking improved throughout an introductory biology course at UW Bothell. In addition, we analyzed the active learning teaching practices in this course to see if these practices correlate with improving student attitudes. During the first and last weeks of class, students voluntarily completed the CLASS (Colorado Learning Attitudes about Science Survey), a 32-piece questionnaire developed by educators at the University of Colorado Boulder inquiring about enjoyment, real-world connections, problem solving and conceptual understanding in biology. We coded results using a published tool, with pre and post data separated for comparison. Classroom lectures were recorded using Panopto, and sessions will be evaluated using PORTAAL (Practical Observation Rubric to Assess Active Learning), a tool that allows for the assessment of the extent and types of active learning during class. With this data, we will be able to gauge the effectiveness of active learning methods in an introductory biology class and see if they correlate with a transition towards expert-like perceptions of biology. It is our hope that with this data, these pedagogical techniques can be refined and adopted more widely to help all students succeed in biology.
Poster #32.  Withdrawn
Poster #33. Student-Led, Lecture-Free Classes
Kimberly Mitchell, Education, UW Seattle
Chang Soo Park, English, UW Seattle
Timmy Ro, Astrophysics, UW Seattle
Isabelle (Izzy) Matlick, History, UW Seattle
Instructors are challenged to meet course objectives while keeping students actively engaged. With large class sizes, it's easy to default to lectures. Lectures, however, are ineffective in actively engaging students. Dr. Carl Wieman, Nobel Laureate and Stanford professor famously said, "lecturing is the educational equivalent of bloodletting."
How could I increase student engagement and ensure that they meet course requirements, without lecturing?
This was the question I asked myself while redesigning a 50-student undergraduate course called "Teaching as a Profession." The knowledge-based course objectives include: understanding the 200-year history of teaching in the United States; examining the organizational structure of the teaching career; and analyzing policies to improve the teaching profession. In addition, there are specific skills and dispositions we build, including: facilitation, collaboration, communication, feedback, and questioning skills, as well as dealing gracefully with ambiguity and failure.
Working with consultants from the UW Center for Teaching & Learning, I've been able to successfully eliminate lectures by flipping the classroom and asking students take the lead role as teachers themselves. I start by modeling active-learning techniques like Harkness Discussions and simulations. Students are then grouped into teams of five and each team has a class to plan, teach and assess based on the syllabus and assigned texts. Students experiment with different pedagogical approaches using research from How Learning Works, Visible Learning, Scholarship of Teaching and Learning, among others. We frequently pause class to discuss these strategies together ("meta moments").
The results, based on student evaluations and grades, are profound. The course's overall Summative and Challenge and Engagement Index ratings demonstrate increased student understanding of content, improved skill development, and high levels of engagement.
We are eager to share the student experiences, processes, and specific tools used for designing this lecture-free, student-led course with all instructors in the UW community.
Poster #34. Activity and Inquiry in Social Science Sections
Ellen Ahlness, Political Science, UW Seattle
Beatrice Magistro, Political Science, UW Seattle
Activities are a supplemental enhancement to lectures in higher education. In-class activities are an active learning strategy that avoid procedural display, where ritual classroom interactions mask minimal absorption (Heath, Street, and Mills 2008). We present three classroom activities that explain fundamental behavioral concepts and inform more complex concepts in social science: the 'tragedy of the commons' game, the 'prisoner's dilemma game, and vocabulary partner games. Each utilizes full-classroom engagement and critical thinking to apply lessons to real-world and interdisciplinary concepts.
The successful use of these activities as teaching aids have developed through course implementation, observation, student feedback, and published research on active inquiry pedagogy. While these activities have been implemented in political science sections of 30 students or fewer, they are applicable to broader social science courses. Adjusting for introduction or upper level courses, or those with international student bodies is accommodated through EFL-friendly language and discussion of foundational theories in the sections leading up to the activity. Class-wide engagement can be a transformative classroom experience for students. While the activities we present are relevant to particular social science disciplines, the integration process framework is applicable to other disciplines.
Use of activities helps students not only learn what they need to succeed in the class and understand subject matter, but teaches interaction and skills necessary for critical thinking. Students have reported a greater ability to analyze material, critique assumptions of human behavior, and discuss merits and drawbacks critically with peers. Our active learning activities are developed from the College Career and Civil Life Framework (C3), structured to place future application at the heart of every lesson by encouraging critical thinking and student interaction. An emphasis on future application extends beyond social science, and can be incorporated into other discipline courses when combined with course-relevant subject matter.
Poster #35. What Sticks? Understanding Student Takeaways to Inform Design Teaching
Wendy Roldan, Human Centered Design & Engineering, UW Seattle
Kathryn Shroyer, Human Centered Design & Engineering, UW Seattle
Cindy Atman, Human Centered Design & Engineering, UW Seattle
We explore the efficacy of a research-based guided discovery classroom activity where the objective is for engineering students to learn about the design process. Students in three different university-level engineering classes participated in a learning activity that incorporated 1) brief presentations on past design expertise research, 2) interaction with timeline representations of the design process based on that research, and 3) a class discussion. Two classes (class X with 23 students; class Y with 55 students) received the original presentation, and the third class (class Z with 20 students) received an updated presentation with more detail about the original design expertise research.
We present an analysis of the students' responses to the question: "what is the most important things you learned today" to answer our research question: "does a more detailed description of the design expertise research help students learn specific aspects of the design process?"
Bringing research results from the design timelines directly to students allows them to visualize and analyze different patterns of design activities from engineer's design processes. By sharing their insights from the timelines through reflective discourse, students reflect on their own design processes. By providing more detail about the original design expertise research, we hope that students are able to more directly understand the research findings, resulting in a greater understanding of the design process as measured by how they respond to the "what is important" question. Data analysis is ongoing, and results will be presented at the poster session.
Design is central to engineering practice and thus it is important students develop a high degree of understanding and ability in this area. The guided discovery activity we have developed can be directly implemented in other classrooms and can inform design teaching for instructors across engineering and related disciplines.
Poster #36. Informal Learning Pathways: Student Experiences in a University Maker Space
Kathryn Shroyer, Human Centered Design & Engineering, UW Seattle
Background: University Makerspaces provide a venue for students to pursue interest-based hands-on projects outside of the structure of a formal course. While this has the potential to be of great benefit to students, the semi-formal learning structure in such environments can make it difficult for students trying to navigate new tools and skills.
Aims: As a first step to designing more supportive university makerspaces, the research seeks to understand how the informal and semi-structured nature of such spaces supports design learning and physical fabrication. How do students navigate the space? What resources do they need and where do they find them?
Methods: We present a case-study of 7 students engaging in material inquiry in a large public university makerspace over a 10-week period. Students were given the open-ended prompt to choose and complete a project that would utilize equipment in the sewing area of the makerspace. Students chose, constructed, and assessed their projects while self-reporting their experiences through weekly reflective journals, field notes, photo documentation, and weekly group discussions. These self-reports were analyzed using open coding and qualitative methods.
Results: While each student had different ways of navigating the space, we see a number of potential areas where makerspaces could provide support; project inspiration and selection, identifying and learning relevant skills, and access to materials and tools. We present the trajectory of one student, Tom, through a journey map tracing Tom's movement over the course of the quarter through different projects, project components, tools, knowledge, skills, and emotions and point out areas for improved support.
Application: This work provides evidence of how students navigate open-ended projects outside of a class structure and begins to identify the kinds of resources and structures that can help support student learning in these semi-structured environments.
Poster #37. Building Core Concepts in Biology: Quantitative reasoning, Modeling, and Interdisciplinarity
Jeffrey Jensen, Biological Sciences, UW Bothell
Salwa Al-Noori, Biological Sciences, UW Bothell
The 2011 AAAS Vision and Change in Undergraduate Biology Education report identifies quantitative reasoning, modelling, and understanding the interdisciplinary nature of science as three of six "Core Competencies" for biology students. For four years, as part of a Principles of Physiology course at UW Bothell (BBIO352), we have been running a lecture-aligned biomechanics laboratory designed to engage and develop these core competencies.  Using direct measurements on crab legs, students are asked to quantitatively model muscle physiological cross-sectional area (as an ellipse) and mechanical advantage (using concepts of lever mechanics and torque from physics) to make predictions about ecologically relevant performance (force delivery at the claw in relation to snail shell strength). Among recently surveyed students (Winter 2018; n = 34), approximately 18% of students said they "Strongly agree" these exercises helped them "appreciate the value of applying quantitative methods to understanding anatomical variation."  27% said they "Strongly agree" that these exercises helped increase their "confidence in applying mathematical concepts to understanding anatomical variation," to "appreciate the value of modelling to understanding anatomical variation,"  and the exercises increased their "confidence in creating models to help describe and understand anatomical variation."  35% strongly agreed that the exercises helped them "appreciate the value of integrating physics and biology to better understand anatomical variation."  While promising, these results represent a minority of the class (the mode response for all of these was "Agree," nearly matched by "Neutral" for quantitative confidence). Although we casually draw students' attention to the fact that they are quantitatively modeling and using physics, we have not emphasized student metacognition when teaching this material. We plan to increase student confidence and success by explicitly presenting the relevant core competencies, linking them to course activities, and deploying pre- and post-surveys to assess changes in student metacognition.
Poster #38. STEP Forward: Science Communication With the Public Through Hands-on Engagement
Salwa Al-Noori, Biological Sciences, School of STEM, UW Bothell
Eva Ma, Biological Sciences, School of STEM, UW Bothell
Elizabeth McCullough, Portal to the Public / Science Communication Fellowship, Pacific Science Center
Rebecca Price, School of Interdisciplinary Arts and Sciences, UW Bothell
STEP Forward is a unique program that allows postdocs who have gained formal pedagogical training and experience in college science classrooms to expand their skills to include science communication with broader audiences. We sponsored 13 biomedical research scientists to participate in Pacific Science Center's (PSC) Science Communication Fellowship to develop skills aimed at fostering public understanding of science. Building on STEP fellows' teaching experience, PSC hosted two workshops that guided fellows in the creation and facilitation of hands-on activities about sophisticated scientific concepts.
STEP Forward provides fellows with opportunities to build science communication skills not typically part of postdoctoral training. The training was developed by PSC's Portal to the Public and is based on the science of learning in informal environments. Participants learned how best to communicate science to the general public that visits PSC, including audiences of all ages and backgrounds. We propose that concerted but efficient training opportunities like these offer valuable professional development for postdocs without requiring overwhelming commitments of time and resources.
Fellows developed innovative activities that make cutting-edge research tractable. Their activities explore why fruit flies are useful models for neurological diseases like Parkinson's disease; model the revolutionary gene-editing system CRISPR-Cas9; demonstrate how medicines are designed to fight diseases; and more. Findings so far indicate that fellows are eager to present their activities, with 14 of the expected 39 presentations already offered since November 2017. Fellows report that field-testing their activities gives valuable insight that informs their communication skills.
STEP Forward supports the broader impact of preparing postdocs to communicate and disseminate science inclusively and effectively through intensive and efficient training. We anticipate this experience will improve teaching skills for postdocs who pursue teaching careers, while also developing expertise in science communication that postdocs can apply to other careers.
Poster #39. ENVIR100 Online versus Traditional Lectures: Comparing Final Grades and Course Evaluations
Yen-Chu Weng, Program on the Environment, UW Seattle
Kristi Straus, Program on the Environment, UW Seattle
We have co-taught ENVIR 100 (Introduction to Environmental Studies) every spring quarter since 2014. Lectures for the first two years were delivered in a traditional in-person format whereas lectures for the recent two years were delivered exclusively online via Panopto recordings on Canvas. Other than this difference, all course components, including lecture topics, in-person section activities, evaluative techniques, and major assignments have remained the same.
Research suggests that with more flexibility, online lectures provide opportunities for serving a broader diversity of students (students who work full time, who are parents, and who live far away, for example). However, other research also suggests that the lack of in-person interactions could diminish the effectiveness of learning.
With four years data in hand, we are interested in comparing students' final grades and course evaluations between the two different lecture formats. We asked: How did the final course grades compare? How did the course evaluations compare? What specific comments did students mention in their course evaluations?
Preliminary results showed that the final grade medians were similar: 89.45 for the in-person lectures and 91.94 for the online lectures. Although the final grade medians were similar, the online lecture had more students earning higher grades (3.5 – 4.0). Course evaluations from both lecture formats were also similar (adjusted combined median for overall summative ratings ranged from 4.1 to 4.2). However, students did mention some main likes and dislikes about the online lecture in their open responses.
We concluded that online lectures delivered the same breadth of knowledge coverage as in-person lectures and student performance was comparable. Clear course organization, engaging lecture recordings, regular online quizzes and discussions, and weekly in-person quiz sections are key features of our hybrid course that successfully facilitated (virtual) engagement with and among our students.
Poster #40. International Extended Flipped Classroom: Collaborative Online Learning and Study Abroad
Kristi Straus, Program on the Environment, UW Seattle
Wei Zuo, Center for Teaching and Learning, UW Seattle
The "international extended flipped classroom" was conceived as part of the UW Teaching & Learning Initiative. The goal was to increase global engagement for UW students through a two part process 1) collaborative online international learning between UW and Tsinghua University in China (THU) followed by 2) a short-term study abroad program to THU. This program was designed to be accessible to students unable to participate in a longer study abroad program, promoting access and equity at UW.
In first steps, Dr. Kristi Straus modified her ENVIR 239 (Sustainability: Personal Choices, Broad Impacts) course together with faculty members teaching sustainability at THU to create shared material for our students to complete online. These courses were taught in parallel. Students from THU and UW collaborated online during autumn quarter, interviewing one another about sustainability in their lives, on their campuses, and in their cities. These online connections increased global engagement as students learned course material not only through reading, lecture, and discussion with students at their own university but also through dialogue with students in a very different part of the world.
15 UW students chosen for the program took ENVIR 239 as a prerequisite, then met weekly to learn about sustainability in China, build community, and establish expectations. During the ten-day study abroad program, with the help of Dr. Wei Zuo and Dr. Kristi, students from the two universities who met and collaborated online now met face to face, learning with and from each other. Students worked together, attending lectures and field trips, learning how sustainability is defined in Beijing and how the city meets its energy needs and manages pollution. Student feedback indicated that the study abroad program enhanced the relationships built in the online component of the course and broadened the global perspective of students at both campuses.
Poster #41. Clinical Faculty Course: Implicit Bias in Clinical and Learning Environment
Janice Sabin, Center for Health Equity, Diversity and Inclusion, School of Medicine, UW Seattle
Leo Morales, Center for Health Equity, Diversity and Inclusion, School of Medicine, UW Seattle
Students often request that UW School of Medicine (UWSOM) clinical faculty integrate information on health equity and implicit bias into their curriculum, yet faculty may have little training in these areas. Students report racial bias in clinical skills grading. Our research question was: What are essential elements to include and what is the impact of our course on faculty awareness of bias and on teaching? The UWSOM clinical faculty is comprised of practicing physicians who train medical students across the UW's WWAMI Region (Washington, Wyoming, Alaska, Montana, and Idaho), including remote and rural areas. We developed an online course to standardize UWSOM clinical faculty knowledge and provide strategies to improve the clinical and learning environment.
We implemented and evaluated an ongoing, voluntary online course entitled, Implicit Bias in the Clinical and Learning Environment [UW Record of Innovation # 47781]. Content includes the history of racism, social determinants of health, science of implicit bias and strategies to reduce impact of bias. We are measuring faculty participation, change in bias awareness (Wilcox-Signed Rank Test for Paired Sample), and participant reports of impact. Preliminary analysis found significant change pre/post in bias awareness on 6/7 items, such that the belief, I am objective in my decision-making decreased, and beliefs that bias exists in society and in medicine increased (N= 350, p-values range from p=0.000 – 0.04). Ninety-five percent of optional comments on impact of the course were positive (N=74). Many comments focused on strategies for behavior change. Examples include: avoid doing nothing when racist incidents occur, be a positive egalitarian role model, and will make me more culturally sensitive to all of my students.
Clinical faculty bias awareness and behavior change strategies may improve student experiences. Implicit Bias in the Clinical and Learning Environment can be relevant to clinicians in disciplines beyond medicine.
Poster #42. Increasing Faculty Diversity in Medicine: Search Committee Education
Janice Sabin, Center for Health Equity, Diversity and Inclusion, School of Medicine, UW Seattle
Leo Morales, Center for Health Equity, Diversity and Inclusion, School of Medicine, UW Seattle
Our research questions were; 1) Whether/how will UW School of Medicine (UWSOM) faculty search committees participate in mandated diversity/inclusion education? 2) Will committee members find education useful? and 3) What is the impact? Increasing diversity of the medical workforce to reflect diversity of the patient population is critical to the health of the nation. UWSOM faculty diversity does not meet this goal. UW Faculty Senate Resolution 539 mandated that all faculty search committees participate in equity, access, and inclusion training. We developed and are evaluating a presentation in best practices to increase diversity that includes the science of implicit bias for UWSOM search committees.
The Dean and Chief Diversity Officer informed all 30 UWSOM department chairs about mandated diversity education for search committees. We developed a 30-minute presentation delivered either in person or online. Methods included measuring reaction to presentation, how committees engaged, diversity of applicant pool, and usefulness and uptake of best practices. We introduced a check box on UW AAIR form to track whether committee education occurred. We found that from August 2016 to November 2017, 69% of the 190 search committees in the UWSOM participated (N=131). Delivery methods: 18% in-person, 56% engaged online, and 26% used both methods. For overall presentation, 93% (N=161) rated presentation as very good/good, and the rating of very useful/useful as follows: 91% for information on how implicit bias affects hiring, 85% for writing inclusive job description, and 89% for information on WA State Initiative 200. Assessment of impact and uptake is in progress.
Search committees will complete mandated education in best practices to increase diversity. In-person and online delivery were utilized. Lesson learned: systems improvement is needed in collection of applicant pool data. We developed systems to track participation, uptake of best practices and diversity data collection longitudinally.
Poster #43. Adaptive Learning Quizzes Show no Impact on Student Learning
Elena Kolpikova, Biochemistry, UW Seattle
Derek Chen, Biology, UW Seattle
Jennifer Doherty, Biology, UW Seattle
Adaptive learning technologies are regarded as an innovative approach to personalize student learning in large college classrooms where interaction with instructors is limited. Such software allows students to learn at their own pace, and to concentrate their efforts on topics which need improvement. However, studies on adaptive learning systems across disciplines have yielded mixed results as to whether they have an impact on improving course mastery. Our research focused on testing how use of adaptive learning reading quizzes in the final quarter of an introductory biology series impacted student exam performance. Students (n=576) enrolled in this course were distributed across 25 lab sections. Students were randomly assigned by lab section to either static or adaptive learning pre-lecture reading quizzes. Both types of quizzes were provided to students through Macmillan's LaunchPad portal, and points were awarded on a completion/ no completion basis. We used multiple linear regression with model selection to compare student performance between the two treatments, controlling for student characteristics (e.g., GPA, gender). When student performance on in-class reading quizzes and course exams was compared, no statistically significant differences were found between treatments. Similarly, through the administration of three surveys throughout the quarter, we were able to measure students' attitudes toward different course components. Our findings show that there was no statistically significant difference as a result of adaptive learning reading quizzes on how prepared students felt for class, how much they enjoyed the course, how much they valued reading quizzes, or if they preferred the reading quiz format in this course to those in previous courses. Our findings suggest that given the additional financial cost of adaptive learning technologies to students, instructors should first verify that adaptive learning significantly impacts mastery of course material prior to fully integrating it into their course structure.
Poster #44. In Active Learning Environments, Student Demographics Affect Random Call Participation
Derek Chen, Biology, UW Seattle
Elena Kolpikova, Biology, UW Seattle
Jennifer H. Doherty, Biology, UW Seattle
Active learning has often been described as the key to increase retention rates among undergraduate STEM majors because students are engaged in meaningful learning. Common activities associated with active learning include completing worksheets in groups, clicker questions, or discussion questions reported out by random call during class. Random call differs from cold call as the instructor allows discussion time where students can work together to formulate an answer prior to random call. However, previous research has demonstrated that implementing active learning principles may increase student anxiety. Specifically, answering questions in class, either by volunteering or random call, may cause the highest level of anxiety for students. We have conducted a study investigating how student demographics impact the likelihood of students responding to random call. Our study was conducted in an Introductory Biology course with 576 students, in a lecture-hall style classroom. The instructor utilized random call, then recorded which students either gave a response or passed the question when called upon. A binary logistic regression was performed to create a best fit model in which student demographics could predict which students were more likely to answer or pass. Students who are the first in their family to go to college (1st generation students) were 57% less likely to respond to random call questions compared to other students, even when controlling for incoming GPA. This result indicates that students with diverse demographics participate differently in some active learning activities and further investigations are necessary to determine if this has an impact on their learning. To bridge this "responding" gap between 1st generation and Non-1st generation students, instructors should implement additional techniques such as group random call as opposed to individual random call to increase student comfort during random call, thereby increasing the likelihood of students responding regardless of student demographics.
Poster #45. The Critical Pedagogy Summit: A UW Libraries and FemTechNet Collaboration
Elliot Stevens, UW Libraries, UW Seattle
Ivette Bayo Urban, Information School, UW Seattle
The Critical Pedagogy Summit was a two-day conference that brought together people interested in Critical pedagogy, critical librarianship, and FemTechNet, which is a network of artists, scholars, and organizers who study links between technology and feminism. Though some of the connections between these three things are obvious–like an emphasis on liberation from oppression–the point of the conference was to discover new relationships through teaching, learning, and reflection.
Over the two days, the participants delved into topics like Net Neutrality, trauma and libraries' collections, podcasting about Critical Pedagogy, ethical collaborations with students, Distributed Open Collaborative Courses (DOCCs) as a criticism of MOOCs (Massive Open Online Courses), Indigenous Systems of Knowledge, whiteness in higher education, and the histories of women in science. In true Critical-Pedagogy fashion, at this conference there were no set titles of "teachers" or "students," "presenters" or "spectators." People embodied more composite roles like "teacher-students" and "student-teachers."
What's impressive about the varied list of topics above is that they weren't selected by any one person or committee. Instead, drawing on concepts from Critical Pedagogy, which centers that "knowledge is not fixed but is constantly changing" (Shor 189) and FemTechNet, which has the motto "Collaboration is a feminist technology" ("manifesto"), the lineup grew in a distributed and open way via Google Docs. Online, anyone interested in the Summit–regardless of their title or position–could propose a discussion or a workshop. Furthermore, though these interested people worked hard to prepare their topics, they also attended the Summit knowing that, perhaps, they wouldn't present at all. On the day of, they had the option not to hold space in order to make an opening for others who might have something to say instead. In the end, what happened wasn't so much an "Unconference" as a coming together.
Poster #46. Digital Storytelling in the UW Libraries: The Iterative and the Interdisciplinary
Elliot Stevens, Research Commons, UW Seattle
Perry Yee, Libraries Instructional Design, UW Seattle
The UW Libraries recently wrapped its pilot year of quarterly offerings of a three-week, totally online digital-storytelling workshop to interdisciplinary groups of graduate students. Our presentation focuses on the ways we have revised this workshop curriculum and our instruction through an iterative quarterly review process.
Offering an entirely voluntary and online workshop can often pose issues related to engagement and motivation. For example, we relied heavily on email in our first workshop iteration only to learn that messages were left unread. Following a quarterly review, we incorporated an online collaboration and communication tool called Slack as a new pedagogical approach to close feedback loops and encourage peer discussion.
Similar to other online voluntary formats (e.g. MOOCs), we are plagued with high attrition rates. We can start with ten students but only retain 5-6 by the closing of the workshop. This drives us to search for better solutions related to targeted engagement and student success and retention, albeit on a much smaller scale.
We are inspired by critical pedagogy theorists (like Paolo Freire and bell hooks) who are loath to saddle people with fixed titles like "teacher" or "student." We seek to encourage less oppressive roles that take the form of "teacher students" or "student teachers." Furthermore, we push against prescriptive advice that is often found in screenwriting classes–the kind of stifling edicts that are in texts like Syd Field's Foundations of Screenwriting. Instead, we are far more descriptive and generative when we discuss storytelling with media.
More and more, we find the course is becoming a sharper reflection of what we believe is essential to online teaching, learning, and engagement. Through assessment, we have also found graduates of the workshop who have valued and incorporated our methods into their own teaching. We would like to share our story.
Poster #47. Using COIL Pedagogy to Build Student Skills and International Interactions
Ursula Valdez, Environmental Sciences, IAS, UW Bothell
Greg Tuke, FYPP, UW Bothell
We share the approaches we have used in designing and implementing an internationally-focused course ("Great rivers of the world") using a Collaborative Online International Learning (COIL) pedagogy—a platform that allows students to interact remotely and learn within an international community. Here we describe a course in which UWB students worked in virtual global teams with students from the Universidad Nacional Agraria La Molina, Peru and Future University, Egypt.
Course goal was to help students document and assess the social, economic and environmental issues associated with water quality of Nile, Amazon, and Columbia river regions and to develop potential solutions. Through live video conferencing, closed on-line discussion groups, and student-produced videos, students work in virtual problem-solving teams, preparing for careers at businesses and organizations where a sizeable amount of work is conducted virtually (in the US, 70%). Utilizing pre and post assessments on basic environmental knowledge, and self-analysis of cross-cultural communication skills to measure learning outcomes, students were taken through a series of increasingly challenging exercises and reflective papers in which they analyzed both the group process and particular social problems.
There is ample evidence that well-structured study-abroad programs, in which students are immersed in another culture and working in cooperative problem-solving activities, increase cross-cultural understanding and improve socio-emotional skills in diverse group settings. What has not been known until now is whether these same skills can be quickly learned through virtual group problem-solving across countries and cultures in COIL designed courses, without the expense of joining a study-abroad program. We share examples of collaboration among international instructors and examples of activities and student work to demonstrate how students in global problem-solving teams effectively built academic skills such as analyzing and assessing information quality, using collaborative tools online, elaborating proposals for potential solutions and building strong interpersonal and intercultural relationships.
Poster #48. Exploring the use of contemplative pedagogies across disciplines
Anne Browning, Undergraduate Academic Affairs, Dean's Office, and UW Resilience Lab, UW Seattle
Beck Tench, Information School, UW Seattle
David Levy, Information School, UW Seattle
Karen Litfin, Political Science, UW Seattle
A look at the integration of contemplative practices in the classroom to enhance student awareness of and engagement with challenging topics. We will compare pedagogical techniques and results across two departments (Political Science and the Information School) and look at best practices within and across disciplines. This presentation fits into larger campus conversations about how to foster compassion and resilience in curricular and co-curricular spaces. By presenting contemplative practices used in the classrooms by Dr. David Levy, Beck Tench, and Dr. Karen Litfin to increase student insight into themselves and the world, we hope to help other faculty enter into the exploration of using contemplative practices and other cutting-edge pedagogical approaches to help their students better connect their lives with in-class learning. As an example, Dr. Litfin invites students in her Global Environmental Politics and World Food Politics courses to grapple with questions like, "Who am I in a changing climate?" "What is food?" Dr. Levy leverages contemplative practices to build awareness of students' connection to and usage of technology. Assessments will be discussed in multiple forms including students' self-reports on course blogs, journal submissions, assignments, and polling technology. Assessments show that over 90% of students have found value in contemplative practices in the classroom; the presenters find that students are deepening their connection to the material, internalizing learning, and increasing their ability to stay present when grappling with distressing topics. Ultimately, we want to help lower the bar for faculty to participate in new pedagogical practices. The four presenters attended the Association for Contemplative Mind in Higher Education's 2017 conference focused on "Compassion, Intersectionality, and Justice in Challenging Times." We hope to share some of the rich learning from that conference with our colleagues at UW.
Poster #49. An interactive activity for teaching the Trypanosoma brucei life-cycle
Suzanne McDermott, Center for Infectious Disease Research
Through UW STEP Forward, I developed an activity to introduce the life-cycle of the protozoan parasite, Trypanosoma brucei, to a broad audience. T. brucei is transmitted by tsetse flies and causes sleeping sickness in Sub-Saharan Africa. The goal is for all ages to understand that trypanosomes cycle between tsetse flies and humans, which involves morphological, surface-coat, and other adaptations triggered by environmental factors including temperature. The activity uses temperature-sensitive putty 'parasites' that are housed in a cooled tsetse fly model. Participants pick purple parasites from the fly and play, warming the putty and turning it pink. The putty parasites are placed back in the fly, where they revert to purple, continuing the cycle. Putty shape and color changes resulting from play and temperature represent changes in parasite morphology and surface-coat that occur between tsetse vector and human host. Parasite life-cycle lesson plans are typically based on lectures and visualization via static images, and describe names and morphologies of different stages without consideration of dynamic adaptation to environmental change. Published 3D animation tools improve understanding and retention, but require prior knowledge of cell biology. This activity aims to provide a visual and interactive tool to communicate T. brucei life-cycle dynamics that are difficult to convey using words and 2D images, and that does not require existing knowledge. The activity was implemented at the Pacific Science Center's 'Meet a Scientist' event. Older children and adults demonstrated understanding and analysis through comparative discussion of other pathogen life-cycles, vector control, and immune-system, drug, and vaccine action. The putty attracted young children who enjoyed playing and demonstrated understanding by explaining the activity to accompanying adults. Thus, the activity is an effective learning tool that is accessible to all, and could easily be adapted for undergraduate use in an introductory biology or infectious disease class.
Poster #50. Molly the Macrophage – A Hands-On Activity Teaching Macrophage Polarization
Amy Stone, Immunology, UW Seattle
Molly the Macrophage hands-on activity demonstrates the principle of macrophage polarization, an important research finding, to non-scientists of all ages. This activity and the process of developing a hands-on activity will be presented. Scientific and research concepts can be difficult to understand without specific background knowledge and are particularly challenging when encountered for the first time. This hands-on activity demonstrates how macrophages interaction with their environment and make decisions based on what they encounter. The work and research done by the Pacific Science Center and associated organizations have generated a series of best practices for communicating science to non-scientists that directly guided this project. In this activity, guests collect and sort pieces that Molly has "digested" and then decide which mode Molly should become based on the amount of each type of piece. Using this and other hands-on Immunology activities with non-scientists, I have engaged with over 3000 people, aged between 2 – 86 years, from many diverse backgrounds over the course of 3 years. These activities have repeatedly and concisely communicated complex immunology topics leading to understanding in most of the individuals engaged. The Molly the Macrophage activity, and the process of activity development, represent a best practice for communicating science to the public. This process can be applied to any scientific topic or research question leading to similar engagement results. The impact of this work lies in the application of this process to more scientific concepts and research topics for outreach and education purposes. This activity can be directly applied in a short demonstration setting in either classroom or public settings. The process of distilling the key scientific concept into a consumable, interactive moment allows any scientist to convey the importance, novelty, and excitement of their work to others in a tangible way.
Poster #51. Mapping Writing Center Assessment at UW-Seattle
Caitlin Palo, English, UW Seattle
Misty Anne Winzenried, Odegaard Writing & Research Center, UW Seattle
Ryan Burt, Academic Support Programs, UW Seattle
Julie Osborn, History, UW Seattle
Leah Spence, Office of Minority Affairs & Diversity, UW Seattle
UW-Seattle is unique among campuses across the country in its array of writing tutor centers. In AY2017-2018, directors of these centers formalized our network in the Writing Centers Collective (WCC). The WCC currently consists of five member-centers and works to promote "a common understanding of tutoring and administrative best-practices, writing scholarship, and collaboration with faculty and staff [to enrich] the writing experiences of all university students" (WCC Statement of Purpose).  WCC member centers routinely collect student data—both demographic and writing-related—for internal use in reporting and developing programs to support students.  What data do the various writing centers at UW collect about our users? Based on comparative analysis of UW writing centers' assessments, what do we already know about the writers who visit campus writing centers, and what do our assessments miss?  For this meta-analysis of writing center assessment, we collected and analyzed assessment tools from the WCC member centers (feedback, intake and exit surveys). We then analyzed utilization data collection procedures across the writing centers. Finally, we developed aggregate user profiles at the various centers. Our initial meta-analysis maps the networks of student writing support offered on campus. At the symposium, we will include a participatory element, inviting faculty to contribute their perspectives on the role they see writing centers playing for their students. This will launch the next phase of our institutional ethnography of UW writing centers (LaFrance and Nicole). This poster offers a profile of the writing centers on Seattle's campus and their users. Results of the analysis will further the goal of bringing together writing center data in order to draw stronger connections between faculty/writing instructors and learning centers at UW and to identify areas for development of writing-support for students across campus.
Poster #52. Model Curriculum for Legislative Advocacy in Healthcare
Jennifer Piel, Psychiatry and Behavioral Sciences, UW Seattle
A minority of healthcare training programs offer direct education in health advocacy. Where formal training opportunities exist, these are commonly didactic-based or clinical community rotations, where trainees participate in a clinically-oriented project with a local community organization. The literature reveals that few programs offer any specific training opportunities in legislative advocacy and the legislative process.
Legislative advocacy refers to the efforts to introduce, enact, or modify legislation. These efforts could include reviewing or critiquing a model bill, drafting a bill, and lobbying efforts aimed at passing or halting proposed legislation, among others. This could be done at a local level, or more broadly.
This poster will discuss a model curriculum in legislative advocacy developed at the University of Washington. The curriculum is available as a student-elected track in PBSCI 525 (Psychiatry and the Law). The curriculum addresses ways that legislative advocacy can support training in mental health and the law and contribute to a more balanced understanding of the legal regulation of mental health. In PBSCI-525, students participate in individualized legislative advocacy projects with mentored guidance. To date, students have testified before the legislature and presented at professional medical associations and national conferences on topics related to their legislative work, as well as written policy statements to inform others of important legislation and anticipated impacts on stakeholders. The poster will include a list of legislative activities that students completed.
Although the course is focused on mental health topics, exposure to this type of advocacy may be of interest to other disciplines in healthcare. The training exposes students to the legal system, statutory interpretation, organized medicine, serving in a consulting/teaching role, testifying, and ethics in advocacy.
Poster #53. Forensic Genetics Module Combines Research, Problem Solving and Case Studies
Susan McNabb, Biology, Department of STEM, UW Bothell
Examining case studies demonstrates the value of genetics in contemporary issues, reinforces learning by making abstract concepts concrete, and can be used to address important social issues. I applied this approach for class modules in BIO 231 Genes, Genomes and Heredity, a Biology and Society course at UW-Bothell that includes students of all backgrounds, without Biology prerequisites. Previous studies have shown that case studies enhance student engagement by focusing on a particular issue and that group work increases active participation, especially for diverse groups.
A first day of class survey was used to assess student interests, identifying forensic genetics as a key interest. A module was developed that began with a preparatory reading on genetic forensics and the polymerase chain reaction (PCR). For the in-class exercise, the 25 students were divided into 5 groups, each of which received a reading or a problem to solve. Group 1 focused on the Combined DNA Index System (CODIS) and National Data Index System (NDIS). Group 2 performed a PCR worksheet. Group 3 assessed how the 13 CODIS loci are interpreted based on genotype frequency. The other two groups examined different case studies that resulted in exonerations. Students worked together for 20 minutes to read and discuss their group materials, to answer 1-2 questions, and to organize brief reports to present to the class.
Students were keen to learn how law enforcement agencies use CODIS data to rule in/out people of interest in criminal cases. They saw how genetic data can make a huge difference in the lives of those who are falsely convicted and began to appreciate how CODIS data can be ethnically biased. To improve this module, I would include an individual written worksheet that questions 2 or 3 important points from each report, to ensure that each student understood the material.
Poster #54. Media Literacy in Contentious Times: Integrating Global Citizenship Education
Min Tang, Interdisciplinary Arts & Sciences, UW Bothell
While media literacy has been focusing on message construction and deconstruction, less attention is given to the role of media in mediating and representing the encompassing global processes of political uprisings, international conflicts, and the ongoing aftermath of the financial crisis. It is therefore critical to embed an awareness for global society and to establish students' sense of global citizenship as they understand and critically evaluate media contents in this increasingly contentious era.
Taking media education as a political project for democratic social changes (Kellen and Share, 2007; Hobbs and Jensen, 2009), I have developed "a globally minded" curriculum (Harshman, 2017) in my critical media literacy class, where I foreground the identity of global citizenship and humanity as an essential aspect to media morality. In this poster presentation, I use three case studies to illustrate my practices: (1) the two sides of Omran's story; (2) the "otherness" in media representation; and (3) media advocacy in climate summit. In designing and implementing these in-class activities, I learned how to unpack the media discourses on identity construction, by bringing the very often underrepresented global issues into students' attention. The approach also allowed me to explore how the instructor's multicultural background could enable a more diverse and non-U.S.-centric classroom vibe.
The applications of this project are two-folded. First, as demonstrated by students' formative and summative feedback, this instructional practice in integrating critical media literacy and global citizenship awareness empowers students from various backgrounds and extends their analysis skills into reflections on their own identities with respect to global communities. Secondly, instructors with multicultural backgrounds should take their embodied positionality as a merit, as opposed to a disadvantage, when engaging students in conversations around the underrepresented global "others" and leading to a media pedagogy that increases students' global awareness.
Poster #55. Assessing Impacts of Freshman Core on Science Attitudes and Literacy
Jeremy Davis, Science & Mathematics, School of Interdisciplinary Arts & Sciences, UW Tacoma
Julie Masura, Science & Mathematics, School of Interdisciplinary Arts & Sciences, UW Tacoma

During the 2015-16 academic year, members of the Division of Science and Mathematics at UW Tacoma developed a set of guiding principles for the design and instruction of our general education "Natural World Core (NWC)" courses, which serve 1st years students at UWT.  In this study, we aimed to test the effectiveness of those principles.  Our goals for these NWC courses are an improvement in science literacy and attitudes towards science, and the recruitment of students into our science majors.  During the 2016-17 school year, we collected data from nearly all of our NWC courses, as well as a subsample of non-science Core courses (as controls), to determine how well we were meeting our goals.  We collected pre- and post- data using two published assessment tools (Test of Scientific Literacy Skills (TOSLS) and Test of Science-Related Attitudes (TOSRA), as well as information on student major and course choices, and will use this data to reshape both our guiding principles and to reflect on the effectiveness of the Core model of general education.
Poster #56. Exploring the Interplay of Diversity and Ethics in Introductory Bioengineering
Dianne Hendricks, Bioengineering, UW Seattle
Celina Gunnarsson, Bioengineering, UW Seattle
Camille Birch, Bioengineering, UW Seattle
We describe the design and implementation of a novel curriculum that allows early engineering students to explore the interplay of diversity and ethics in a bioengineering context. We chose to implement this curriculum in a large introductory course, BIOEN 215: Introduction to Bioengineering Problem Solving. This is a required course for Bioengineering majors and is comprised mostly of first year students, with enrollment over 100 students per offering. We chose this course for several reasons, including: 1) to provide an accessible opportunity for underrepresented students who are interested in engineering to engage early in their undergraduate careers, 2) to impress upon a broad audience of early engineering students that diversity and ethics are critical topics in engineering; and 3) to underscore the importance of these issues by integrating them into engineering coursework instead of presenting this material as an optional add-on or special topic. Ethics and diversity are critical components of engineering training and practice, but most undergraduate engineering programs do not address these issues in-depth. As of Winter 2018, our curriculum is integrated into BIOEN 215 through two class sessions and an assignment. In addition, we make an effort throughout the quarter to explicitly relate ethics and diversity to the existing bioengineering coursework. We found student comments we received in two prior quarters where we piloted our material to be overwhelmingly positive, with almost all students indicating that they thought ethics and diversity were important topics for the course and a valuable use of class time. Importantly, our curriculum can be incorporated into any course including science, engineering, medicine, ethics, diversity and inclusion, universal design, or social justice. Thus, it may serve as a model for educators in any engineering discipline, and may help instructors design DIV-credit courses.
Poster #57. Emergent Categories of Instructor Talk in Introductory Biology Courses
Miranda Martens, Biology, PLU
Courtney Hartman, Biology, PLU
Colin Harrison, Biology, PLU
Tiffy Nguyen, Biology, PLU
Kimberly Tanner, Biology, PLU
Mary Pat Wenderoth, Biology, UW Seattle
Shannon Seidel, Biology, PLU
The language that instructors use in the classroom may play a significant role in aspects of student learning such as student motivation and student resistance. In a previously published study, the Instructor Talk framework was developed and defined as non-content language that an instructor uses that is not related to the concept of the course. Building on this study 8-additional courses were analyzed and resulted in the identification of emergent categories of Instructor Talk not previously previously found in the original study. These categories were classified as Non-Productive Instructor Talk, with the five categories that mirror the original productive framework including, 1) Dismantling the Instructor/Student Relationship, 2) Disestablishing Class Culture, 3) Compromising Pedagogical Choices, 4) Sharing Personal Judgment, and 5) Masking Science. To test if the emergent Non-Productive categories found in the follow-up study were present in the original study, we used a two-phase process to reanalyze transcripts from the original study's course. We found that Non-Productive Instructor Talk was present in the original study but was rare compared to the whole-course dataset. We also found that the rate of Non-Productive Instructor Talk that an instructor uses varies, and some instructors may tend to use more of this language than others. The rubric for identifying Instructor Talk has the potential to be used as a tool and resource for biology education researchers and instructors who wish to improve science teaching.
Poster #58. Teaching for the Public Good: Integrating Digital Scholarship Into the Classroom
Verletta Kern, UW Libraries, UW Seattle
Michelle Urberg, UW Libraries, UW Seattle
In 2017, University of Washington President Ana Mari Cauce put forth a call for the university community to share knowledge for the public good writing, "As a public institution, we have an obligation to put our hard-won knowledge, evidence-based conclusions and reasoned judgments to good public use."
Digital scholarship, using digital tools or methods to create and convey research, is one way researchers can help bridge this gap and share their research for the public good. How do we teach digital scholarship skills to future generations of scholars and global citizens? As a discipline-agnostic space, what role can the UW Libraries play to support digital scholarship in the classroom?
From 2016-2017, the Libraries engaged in a broad digital scholarship assessment project to gain a better understanding of:
• What digital work is happening at the UW?
• How do people refer to this work?
• Where is digital work happening?
• Who is teaching digital skills/methods?
• What are the barriers to performing this work?
Our assessment techniques included:
• Faculty and graduate student interviews and focus groups
• Triennial survey questions examining digital work
• Collection of cross-discipline sample of 89 syllabi
• Examination of departmental interest in the Libraries' digital storytelling pilot
• Questions received during the Digital Scholarship Help Office Hours from 2016-2017
Results indicate digital work and methods instruction is widespread across a variety of departments and course levels with significant differences on how this work is described. There is not a clear point of entry for those who want to incorporate digital methods into the classroom. The Libraries look forward to exploring partnerships with departments and campus units to create a more seamless point of entry for those who wish to teach digital skills.
Poster #59. Data-Driven Approach to Training Teaching Assistants (TAs): A Case Study
Eldridge Alcantara, Electrical Engineering, UW Seattle
Teaching assistants (TAs) play an important role in the learning process, often balancing the role of teacher and peer during an academic quarter. Training programs for TAs are, therefore, of critical importance to provide them with the skills they need for maximum effectiveness in the classroom. Unfortunately, TA training often lack such a system. Instead, it needs a system similar to what is already used by faculty members and academic departments to improve their teaching and program – that is, a more data-driven approach that relies on peer evaluations and regular survey data from faculty and students to inform and guide current TAs. This poster presents a case study from the Electrical Engineering (EE) Department during the 2017-2018 academic year of how TA training can be conducted in this way. Working with the Office for the Advancement of Engineering Teaching & Learning (ET&L), TA training in the EE Department was transformed to now include two major components that are to be managed by the Lead TA: (1) a TA Workshop held during Fall Quarter orientation, whose topics are informed by survey data from current faculty, graduate students, and new TAs, and (2) one-on-one meetings with TAs to discuss changes that can be made in the classroom based on data from student evaluations and Lead TA peer observations that are conducted mid-quarter. This approach offers a way to address student concerns and identify gaps in the teaching skills of current TAs, which can all be used to guide the training of future TAs. In the long-run, this approach used by the EE Department creates a TA training system that is sustainable, expandable, and effective in tackling critical pedagogical concerns of both students and TAs from quarter to quarter and even academic year to academic year.
Poster #60. Data Manifestations' – Active Learning Meets Information Visualization Classes
Brock Craft, Human Centered Design & Engineering, UW Seattle
Increasingly, research shows Active Learning can lead to better learning outcomes. My interest is developing new Active Learning approaches in Engineering classes for abstract, technical topics, particularly visualization. I and my TAs have developed an Active Learning activity for Undergraduate and Graduate electives in Information Visualization.
Teaching Information Visualization involves familiarizing students with different types of data and methods of representation. My introductory activity, "Data Manifestations", engages students in building physical representations of a dataset, using crafting supplies and candies. Small groups are provided with a hardcopy of the dataset, from which they must identify interesting characteristics or trends, and construct a physical representation. We piloted this activity in our Graduate program in 2016. It went so well that we added it to our Undergraduate course in Information Visualization.
Data Manifestations is a welcome departure from the usual, dry introductory lecture and has been enormously successful in both cohorts. Students spontaneously generate their own questions related to the learning objectives for introduction sessions. It also opens up students to forming teams to work in during the quarter.
We are interested in other ways of running this activity, scaling it up to larger cohorts (60+), and looking for new ways of incorporating additional Active Learning approaches in our curriculum. Our work complements other Active Learning approaches that are emerging in the Visualization discipline as evidenced in a new strand of IEEE Workshops on the Pedagogy of Visualization. This approach has been applied in areas outside of engineering such as in Design education, and has potential in Continuing Education workshops. Indeed, recent research has shown that there is a serious need for increasing visualization literacy among the general public.
We will present a description of the method, photographs documenting the activity, and reflections on lessons learned.
Poster #61. Supporting student-teachers to develop inclusive and culturally aware STEM curriculum
Shruti Misra, Electrical Engineering, UW Seattle
Devon Little, Social Work, UW Seattle
As part of the Pipeline Project, Alternative Spring Break programs (ASB) are a unique opportunity for UW students to design their own STEM curriculum during a winter quarter seminar, and subsequently teach that curriculum to students in rural or tribal communities throughout Washington state. The preparatory seminar has three overarching goals: 1) to encourage a supportive learning community amongst student-educators 2) to cultivate skills in cultural responsiveness and 3) to advance a constructivist model of learning. The main basis for the approach is the intertwined relationship between culture and education. According to UNESCO Guidelines for Intercultural Education, "Culture forges educational content, operational modes and contexts because it shapes our frames of reference, our ways of thinking and acting, our beliefs and even our feelings". The seminar emphasizes the importance of developing a culturally aware STEM curriculum and teaching approaches built on relationships of mutual trust, between students and teachers. Thus, when student-educators are working with different communities, they are aware of the communities' cultural norms in relation to their own norms and can educate without alienating the communities' culture. Since the seminar is ongoing, its overall result will be analyzed at the end of ASB, after Spring Break. However, a major observed result is, student-educator awareness and proactivity to connect their curriculum to the culture of communities' they are going to visit. The main challenge in developing this seminar is guiding curriculum planning such that it incorporates science standards, community-building and cultural investigation coherently. Encouraging students to discover the right balance of the three is a major part of the process. Student awareness about this balance, is a transformative impact in itself. By driving equitable and inclusive learning environments, we hope to make science relevant to student lives, and encourage them to contribute to it via their own cultural lens.
Poster #62. A Program Evaluation Short Course for Health Department HIV Epidemiologists
Sara Glick, Allergy and Infectious Diseases, School of Medicine, UW Seattle
Christine Khosropour, Epidemiology, School of Public Health, UW Seattle
Sam Benson, Allergy and Infectious Disease, School of Medicine, UW Seattle
Roxanne Kerani, Allergy and Infectious Diseases, School of Medicine, UW Seattle
Health department epidemiologists in HIV/STD programs are often tasked with conducting evaluations to monitor the effectiveness of health department programs and initiatives. However, most epidemiologists lack formal training in program evaluation, especially training specific to HIV/STD evaluations. We designed a short course to equip health department epidemiologists with the background and tools needed to conduct quantitative evaluations of HIV program activities. We supplemented program evaluation theory with hands-on skills-building activities and development of a personal evaluation plan for a project supported by their program leadership. The 2.5 day course was held at UW in September 2017 and attended by 16 attendees representing 13 U.S. health departments. Sessions included: formulating evaluation questions, data sources and stakeholders, metrics, analytic approaches, data visualization, drawing conclusions, and disseminating findings. Feedback from participants was overwhelmingly positive and we learned that: 1) an in-person event allowed for dedicated learning time away from the office, 2) the course created an opportunity for peer-to-peer learning among professionals who would not otherwise interact, 3) real-world examples enhanced the didactic material, 4) there was need for additional training on statistical approaches, and 5) introducing strategies for formulating evaluation questions earlier would be beneficial. For future offerings, we will offer a pre-course videoconference on developing evaluation questions and a separate biostatistics course. We continue to check-in regularly with participants to monitor progress toward completing their projects and offer technical assistance. This course successfully bridged academia and the public health workforce by developing a peer cohort and focusing on applied, skills-building material. The intended impact of the course is to empower health department HIV/STD epidemiologists to conduct more rigorous quantitative evaluations and improve HIV prevention programs. This is particularly important for health departments in the Southeast U.S., the area most impacted by the HIV epidemic.
Poster #63. START Center: Training Global Health Leaders through Experiential Learning
Lauren Adjumani, START Center, Global Health, UW Seattle
Emily Allen, START Center, Global Health, UW Seattle
Ann Duerr, Global Health & Epidemiology, Fred Hutchinson Cancer Research Center, Vaccine and Infectious Disease & Public Health Science Divisions, UW Seattle
Stephen Hawes, Epidemiology, Global Health, & Health Services, UW Seattle
Global health organizations are increasingly turning to external consultants for analytic support, technical advising, and program evaluation. Simultaneously, global health graduates often lack adequate real-world training experiences. In partnership with the Bill & Melinda Gates Foundation (BMGF), the University of Washington (UW) has created the Strategic Analysis, Research & Training (START) Center, that serves both needs.
The START Center utilizes dedicated faculty mentorship and leverages access to leading content expertise from across the UW to respond to pressing global health questions while training future leaders through a hands-on consulting experience. Students are the face of START, serving as project managers and presenting to clients. Project teams of graduate students and a faculty lead receive a research request, gather and analyze information, and present results to the client.
The program is based on findings that mentorship results in career success and skill development. Employers express a marked difference between graduates of the START Center and other students. Other graduates, while skilled in content area, require extensive training to get up to speed. Conversely, START Center graduates are ready to enter the workforce immediately, having developed project-management, leadership, strategic communication, and teamwork skills.
To date, START has completed over 130 research requests, 220 reports, presentations, and tools, and trained 60 graduate Research Assistants. Today, the Center engages a team of 11 faculty, 17 graduate students, and 3 staff, providing high-quality consultation for global health organizations and experiential training of the next generation of global health leaders.
Students and faculty are exposed to a breadth of health content areas while making a tangible impact on global health strategy.?
Poster #64. Sentiments About Team Projects: Community vs. Stigma
Ekin Yasin, Communication, UW Seattle
Education theorist Etienne Wenger's (1998) discussion of "communities of practice" describes the potential of social energy that is an outcome of shared practice. In both undergraduate and graduate level classes, team projects simulate an environment of shared practice where students work collaboratively to complete a project. Indeed whilst producing social energy, in my experience students often have negative connotations of team projects. Whilst having potential for fostering connections amongst students and encouraging collaborative problem-solving skills, the stigma for team projects create anxiety for students even before the start of the actual work in class. The focus of this study is on students' enrolled in a professional Master's of Communication program at University of Washington. The program's students span recent university graduates to mid-career working professionals.
The study will be based on surveys and focus group discussions of students enrolled in the program's core class in the Spring 2018 quarter that I teach. The focus groups will reflect on their experiences with team projects at the start of this particular class and include questions about students' experiences with teams prior to class both in professional and other class settings. The question design aims to record narratives that displays students' sentiments with hopes of understanding. There will be a follow-up survey distributed to those who partook in the focus groups to measure whether or not the experience and the activity design of the class has altered their perceptions of team work and whether or not they would approach future work in teams with or without a stigma about it.
The study seeks to identify cultural, and social trends that impact student sentiments for working in teams. The study also outlines teaching and learning methods that aims to help in building a more positive and inclusive team experience.
Poster #65. You Don't Know How It Feels: Modeling Participatory Empathy
Rebecca Disrud, Writing Center, UW Tacoma
James Hannes, International Studies, UW Seattle
Victoria Olive, Writing Center, UW Tacoma
The UWT writing center staff has been exploring how to implement the anti-racist pedagogy we are committed to. Our presentation shares a participatory empathy-based approach for responding to people who make unintentionally racist remarks as well as to those who are experiencing racism or other forms of marginalization—who in some cases are the same people. One tenet of writing-center work is rapport-building—empathetic responses that extend the two-way affect of the contact zone. Because we meet with people one-on-one to discuss the personal stories or challenging ideas that emerge in writing assignments, the writing center is a natural place to investigate empathy's capacity to both expand student receptivity to difficult ideas and to teach social justice. For this project, we draw on three bodies of research: writing-center theory that historicizes the role of empathy in our interpersonal and rhetorical work; critical-race theory that gives us lenses for identifying the many forms of institutional racism; and empathy studies that generated the term "participatory empathy," which recognizes that while we can never fully understand what it is like to be another person, in coming closer to their position we become part of a social dynamic that can stimulate change. Our case study draws from a two-year archive of written work from one Chinese international student. In reviewing the progression of this student's statements about race and himself over that time, we demonstrate the necessity of two things: first empathizing with students' experiences before discussing the academic aspects of the writing, and then responding with participatory empathy to student statements that reflect institutional racist attitudes. We believe that participatory empathy can greatly expand the modes of possible responses to student views within academic contexts and can therefore influence classroom and interpersonal dynamics beyond writing centers.
Poster #66. Achievement Gaps in Chemistry Courses at the University of Washington
Jasmine Bryant, Chemistry, UW Seattle
Michael Mack, Chemistry, UW Seattle
Rebecca Harris, Biology, Arizona State University
Elli Theobald, Biology UW Seattle
Scott Freeman, Biology, UW Seattle
We present the largest retrospective analysis of the achievement disparities in undergraduate chemistry education at a single institution. We examined 15 years (2001-2016) of registrar and transcript data for students enrolled in first- and second-year chemistry courses at UW Seattle to assess the magnitude of achievement gaps among students who were female, underrepresented minorities, economically disadvantaged, or first-generation college attendees. Specifically, we were interested in whether or not these gaps were influenced by student characteristics (such as high school preparation) or course characteristics (such as faculty characteristics or student composition).
Student data consisted of course grade, year, quarter, SAT, matriculation year, gender, race, ethnicity, first-generation status, and participation in the equal opportunity program (EOP). Instructor data included demographic data and corresponding student evaluation scores. From the registrar, we obtained 155,222 student records for enrollment in our courses of interest. During this time period, 585 unique offerings of the 10 selected chemistry courses were taught by 108 instructors. The final filtered dataset consisted of 132,058 records representing 46,947 unique students. All statistical analyses were conducted in R, using mixed effect models. Models used course grade as the outcome, with student characteristics as predictors, and included both random and fixed effects to account for variability in classes and the quasi-random nature of the study.
We observed significant and persistent achievement gaps for all students of interest. In addition to assessing the magnitude of achievement gaps, our intention is to understand the impact of these achievement gaps on student retention in STEM education. Based on our analyses, we discuss possible explanations for the observed trends in achievement gaps and retention in chemistry education at the UW Seattle campus. We then synthesize implications at the instructor- and program-levels for attaining equitable outcomes for students in their undergraduate chemistry education.
Poster #67. Formative Assessment to Promote Students' Learning
Inma Raneda-Cuartero, Spanish and Portuguese, UW Seattle
Jorge González, Spanish and Portuguese, UW Seattle
Antonio Rueda, Spanish and Portuguese, UW Seattle
We will share how student feedback can be used to adjust ongoing instructional procedures and by students to adjust their current learning tactics, which are the heart and soul of formative assessment in the foreign language classroom at the college level (Spanish). We believe that assessment focused on learning by means of descriptive feedback, engaging students in peer assessment and involving students in self-assessment has proven to be an effective approach to enhance teaching and learning. ?? We use these formative assessments in our advanced Spanish classes as a learning tool. Both, assessment for learning (formative assessment, gathering information to inform next steps), and assessment of learning, (summative assessments, gathering evidence of student competence and curriculum effectiveness) are important, and consciously implementing the first leads to greater success in the second. We will present a range of different types of formative assessments, comprehension checks, reflection and response journals, in-class activities, and group discussions. These strategies have played a critical role in the process of empowering our students and enhancing their learning. They also help us adjust lesson plans to best meet our students' needs, and design focused instruction followed by practice with feedback, perform advanced preparation for problems or difficulties students are having, and tailor lessons to their interests. Our findings and strategies have been applied in the second language classroom, but we believe other teachers can benefit from this type of formative assessments. Furthermore, we have observed that these assessments provide students with clear learning targets, offer them regular descriptive feedback during their learning process, and teach them to self-assess and set goals for next steps. More importantly, it provides opportunities for students to track, reflect, improve, and advance in their learning process.
Poster #68. Teacher-Friendly W-Courses: Active Teaching and Learning in a Writing-Rich Classroom
John Webster, English, UW Seattle
Caitlin Palo, English, UW Seattle
The UW's current W-credit guidelines were defined over 30 years ago. Since then writing pedagogy and the science of teaching and learning related to writing have changed profoundly. The dominant writing assignment in classes outside of composition in the 1980s was the term project, and the ability to develop a term project is still a worthy goal. But recent decades have defined a need for more diverse goals for the boosting of student writers—like the building of the essential skills, dispositions and knowledges that are requisite for successful long-form writing in the first place.
With this in mind the English Department recently broadened its W-course course policy with the goal of enabling students to build a deep reservoir of academic writing experience and to enable teachers to teach writing-rich courses without being weighed down by huge numbers of papers to grade.
This poster documents a W-course of 44 students taught this past fall in accord with the revised W-Course Guidelines and offers support for other UW faculty who would like to learn more about the model. Although the instructor received no grading support, students each wrote up to 40 pages of prose during the quarter, without having the resulting 1700 pages of student writing increase instructor's workload. Just as important, many students reported that the W-dimension significantly boosted their learning, their engagement with material, and their overall satisfaction with the course. Class discussion was lively and efficient, and many students (particularly students from diverse backgrounds) commented on the value of group work, and the end-of-course writing was all but universally stronger for the constant writing students had been asked to do over the preceding weeks.
Result summary: more confident and comfortable writers, better class sessions, better learning outcomes, and high satisfaction for students and instructor as well.
Poster #69. Reflecting on Genetic Testing: Engineering for Policy Discussions
Karen Thickman, Bioengineering, UW Seattle

A common criticism of fast growing scientific fields is that scientists and engineers do not think enough about the ethical and policy implications. As genomics and genetic testing expand in complexity and access, this is a field with great opportunity and great concerns. In my course on Genomics Technologies and Analysis, students need to reflect on the concerns as well as the opportunities. I devoted a class period to reflection and discussion of these ideas. This poster discusses methods, based on pedagogical data, I used to promote reflection and discussion.
Reflection has been shown to be an effective way to promote student engagement and discussion. I adapted the four questions exercise presented at SOTL 2017 to promote reflection and provide a starting point for discussion. The four questions exercise asks pairs of students to describe their physical and emotional reactions to a scenario. This allows students to identify and express their emotions, and to listen to another's perspective. The goal was to make students aware of the multiple perspectives on genetic testing, particularly for untreatable diseases. This prompted an interesting discussion of how students made their decisions. From this initial reflection and discussion, we had conversation about physician ordered versus direct to consumer genetic testing, and the strengths and weaknesses of current policies. The students identified a variety of stakeholders who need to be involved in policy discussions around genetic testing.
The effectiveness of this exercise was not assessed the first time. I will be using pre- and post-class surveys to assess changes in the perspectives of students. This class exercise could be adapted for any field with policy concerns. Students seeing the different perspectives in their community led to a nuanced discussion that helped students identify potential sources of conflict.
Poster #70. Lessons Implementing Active Learning in Software Engineering and Management Courses
Arkady Retik, STEM/CSS, UW Bothell
This work describes the lessons learned from implementing the simulation-based active learning in two core CSS courses: Software Engineering (SE) and Management Principles for Computing Professionals (MPSP). This work has started as part of the UWB Faculty Learning Community (FLC) Fellows research into SE course and has been extended into the MPSP course while completing its second year.
The original goal was to look for active learning approaches to increase student learning of material covering complex engineering processes and practices, which are especially difficult for students without practical team-based development experience. Following the literature review and implementation research, the constructivist-based learning approach, combining problem and inquiry-based methods, was adopted. The simulation of the project activities were performed in groups and performance results were discussed and analyzed. As a result, students engaged fully and found the material more interesting and comprehensible as they worked in groups mimicking a real project environment. However, they still lacked raison d'etre for decision making processes.
Consequently, while adopting the active learning approach for our MPSP course, instead on focusing on micro-simulation (i.e. various techniques and practices), we took it into the next level – implementing macro-simulation environment on the organizational/company level. Now, not only students need to implement a project, but also act as team managers in a company. They face competition, have to innovate as well as train and develop their teams, including review of their developers' performance during the full 'year' (squeezed into Quarter).
The assessment and evaluations showed sizable improvements and encouraged to share our experiences among six faculty involved in teaching these classes at Bothell. This multi-level active learning approach has broad applications for many courses involving technological processes. Instructors may appreciate the business development process simulation approach where having students understand the concepts is difficult without trying them out.
Poster #71. Mindfulness in the College Classroom
Tabitha Kirkland, Psychology, UW Seattle
Mindfulness involves awareness of and attention to the present moment without judgment. Practicing mindfulness has extensive benefits in areas as diverse as positive affect, self-regulation, coping skills, and physical health. This research sought to test the efficacy of a brief, frequent mindfulness intervention in undergraduate classes. I implemented this training in both large (440-student) and small (30-student) psychology classes. About once per week, students received mindfulness instructions (e.g., breathing meditation, body scan) and/or participated in a few minutes of low-impact yoga. Students reported that they enjoyed the experience, that it increased their engagement in the class, that it decreased their anxiety, that it had a positive influence on their life outside of class, and that they were interested in participating in mindfulness activities outside of class. These findings suggest that brief mindfulness interventions can positively impact the learning atmosphere. Practical suggestions for implementation will be discussed.
Poster #72. A companion course for general chemistry that improves performance and affect
Cynthia Stanich, Chemistry, UW Seattle
Michael Pelch, Biology, UW Seattle
Elli Theobald, Biology, UW Seattle
Scott Freeman, Biology, UW Seattle
The Chemistry Achievement Workshop was designed as a companion course to the first quarter of the general chemistry sequence (CHEM 142) at the University of Washington with the goal of improving retention rates of first generation college students, underrepresented minorities, EOP students, and women in science, technology, engineering and math (STEM) majors. The course used peer-mentors to facilitate students' learning through practice quizzing, peer instruction, metacognition, higher-order problem solving, and education about study skills. Our research questions about the course were 1) can the Chemistry Achievement Workshops improve students' feelings towards learning chemistry and 2) can we improve students' academic achievement in CHEM 142 as a result of taking the Workshops? To answer these questions, we measured students' sense of belonging, views of intelligence, self-efficacy, and subject relevance through a set of surveys by the Project for Education Research That Scales (PERTS) and feelings about chemistry through the Attitudes Towards the Subject of Chemistry Inventory (ASCI). We measured academic achievement through exam scores and D, F, and Withdrawal (DFW) rates in CHEM 142. This poster presents results showing students in the workshops improved exam scores, sense of belonging, mindset, self-efficacy, and emotional satisfaction about chemistry. We also present results showing sub-populations who benefit from the workshops.
Poster #73. Thyroid Nodule Fine Needle Aspiration Simulation Workshop for Endocrinology Trainees
Radhika Narla, Endocrinology, Diabetes and Metabolism, UW Seattle
Thyroid Fine Needle Aspiration (FNA) with Diagnostic Ultrasound is now viewed as essential for clinical practice and management of thyroid nodules in Endocrinology. Currently, most endocrinology training programs do not offer any formal teaching prior to patient experience and many wait until fellows are in their second year of training. Fellows have therefore reported informally that this is not meeting their educational and confidence needs. There are several studies that have shown the use of simulation based training to be an invaluable tool to improve trainee knowledge level, dexterity, and confidence. We designed a simulation based FNA and ultrasound workshop that incorporated didactic and practical experiences prior to fellows attempting FNAs on patients in the fall of their first year of fellowship. This was held in collaboration with Radiology Ultrasonographers and an Endocrinology Attending with two main objectives: (1) reviewing basic neck anatomy and thyroid nodule ultrasound characteristics 2) fellows practicing ultrasound-guided FNA biopsies using a simulated model to obtain familiarity with the procedure. Fellows then participated in 2 FNAs every Tuesday on patients for two months while on the Seattle Veterans Administration Puget Sound Consult Rotation. Participants completed anonymous post surveys. At the end of the fellows' rotation, they will undergo a faculty assessment using an objective checklist for feedback. Our data is limited due to this being the pilot year but both participants reported increased confidence and competence post workshop and appreciated the early exposure. We will continue to re-evaluate and modify our FNA curriculum to meet the fellows' objectives and needs as well as expand this opportunity for different population of learners including residents and fellows from other divisions. This teaching model, is a novel approach in Endocrinology programs and we hope this is implemented in the future.
Poster #74. MyUW's Course Dashboard: Improving teaching and learning with student data
Henry Lyle, Information Technology, UW Seattle
Jason Civjan, Information Technology, UW Seattle
The questions that guided this research were: What are instructors' fundamental teaching goals, needs, and challenges, and what types of data can UW-IT provide instructors to address these challenges and support their goals. We were searching for broad solutions that would serve instructors in a variety of undergraduate teaching contexts, ranging from small discussion-based courses to large lecture courses.
This applied, generative product research involved several phases. First, we conducted interviews with 8 instructors and received survey responses from a representative sample of instructors (N=97) in order to discover instructors' teaching goals, needs, and challenges. Using a grounded theory approach, the qualitative data was open coded, conceptualized, and themes were formulated; quantitative data were analyzed using non-parametric statistical methods. Findings revealed key challenges instructors face, such as course preparation, engaging students, and assessing their teaching. To gain a deeper understanding of assessment practices, we interviewed an additional 13 instructors. The subsequent ideation stage resulted in the "course dashboard" concept which was refined following five user studies. We then prototyped a dashboard that provides aggregated student data for the courses an instructor is teaching as well as previous offerings of the same course. After receiving feedback on the prototype from 13 additional instructors, we fine-tuned and released the dashboard to all UW instructors in February.
Course Dashboard is a service of UW-IT accessible via the MyUW teaching page. Course Dashboard supports instructors in multiple ways. For example, knowing the courses students are taking concurrently and what students who take the course go on to major in enables instructors to make connections between students' interests and the course's subject matter, which can, in turn, enhance engagement. For a comprehensive list of the data included in the dashboard and strategies for leveraging these data to improve teaching, please visit: https://itconnect.uw.edu/learn/tools/myuw-help-center/course-dashboard/
Poster #75. Piloting a Study of Promoting Student Self-Identification as Scientists
Heather Heinz, School of Interdisciplinary Arts & Sciences, UW Tacoma
Erica Cline, School of Interdisciplinary Arts & Sciences, UW Tacoma
We present the experimental design for a study to be conducted beginning fall 2018. Our goal is to determine whether phrasing in open-ended biology word problems affects the degree to which introductory biology undergraduate students feel they are or can be scientists (their "self-identification as scientists"). Science identity is positively correlated with persistence in STEM and student self-identification with relevant academic identities (such as "scientist") can have greater predictive power of academic performance than racial and ethnic identity. We hypothesize that question wording that prompts students to envision themselves as expert scientists (e.g., "You are a genetic counselor, what do you tell your patients about X scenario?") will increase students' self-identification as scientists relative to an equivalent control word problem that simply asks the student to analyze without referring to them as an expert. We assess efficacy and effectiveness over two phases. In phase one, non-science undergraduates complete an online survey of three parts: pre-test, science-related exercise, and post-test. Pre-test questions are adapted from existing survey instruments that assess 1) self-identification as a scientist (Chemers et al. 2011; Estrada et al. 2011) and 2) science motivation (Glynn et al. 2011). Next, students complete an exercise that casts the student in the role of a scientist, compared to a control in which the student solves an equivalent problem without explicitly being cast as a scientist. Finally, students repeat the same survey (post-test). Phase two links to specific lower division science courses. The pre- and post-surveys are administered at the beginning and end of participating courses. Throughout the quarter, students complete five online exercises (either experimental or control treatments) that are closely connected to the course content. In both phases, we will examine change in student self-identification as scientists by treatment group and correlate with demographic and academic performance measures.
Poster #76. Characteristics of In-class Questions Impact the Quality of Student Reasoning
Blanca E. Serna, Biology, UW Seattle
Melissa Mallen, Biology, UW Seattle
Jennifer H. Doherty, Biology, UW Seattle
Active student reasoning during peer discussion reinforces students' conceptual understanding of lecture material and provides students with the opportunity to practice articulating the logical explanations required for exam questions. The quality of student reasoning during in-class discussion, and hence their usefulness in improving exam performance, may be affected by the questions instructors choose to ask. To determine which question properties prompt higher reasoning quality, we recorded and transcribed instructor questions asked and eight volunteer student group discussions to those questions over seven days in an active learning introductory biology classroom. We coded the in-class discussions for reasoning quality following Knight (2015). We characterized questions in four ways: 1) Bloom's taxonomy level (i.e., higher or lower order cognition questions), 2) question format (e.g., clicker question using peer instruction, think-pair-share, in-class Canvas questions where students must upload a picture of their work to Canvas), 3) number of dimensions of science learning using the 3-D Learning Assessment Protocol (Laverty et al. 2016), and 4) if the question included a general model of physiology (Modell 2000). Our results indicate that, in general, higher Bloom level questions encourage higher quality of reasoning. However, clicker questions using peer instruction prompt higher reasoning quality regardless of Bloom level. Additionally, the highest level of reasoning quality was seen during in-class Canvas questions. Both questions types that are incentivized by course credit (i.e, clicker and in-class Canvas) prompted higher reasoning quality than non-credited questions (i.e., Think-pair-share). We suggest that instructors should incorporate credited and higher Bloom level questions to increase the amount of high level reasoning during student discussions in their classrooms.