April 17, 2019
Keynote: Designing Classroom Assessment Ecologies for Universal Student Success
Speakers: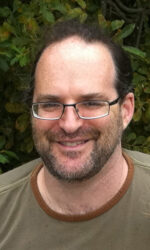 "Importance of Failure and Feedback in Engineering Education: A Trail Case"
Stuart B. Adler is an associate professor of Chemical Engineering at the University of Washington, Seattle. His research focuses primarily on energy-related materials and electrochemical energy conversion. Over the last 15 years, he has also led changes in the Chemical Engineering undergraduate program focusing on increased coverage of molecular and nanoscale phenomena. More recently, he has introduced flipped classroom instruction to improve educational outcomes for engineering students. Professor Adler's awards include a NSF-NATO Postdoctoral Fellowship (1993), NSF Career Award (2001), the Charles W. Tobias Young Investigator Award of the Electrochemical Society (2004), and the UW Junior Faculty Innovator Award (2007).
---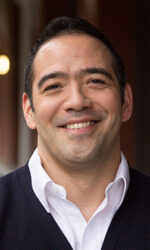 "Rethinking How To Grade Diverse College Students: Using Labor To Grade"
Asao B. Inoue is professor of Interdisciplinary Arts and Sciences, director of University Writing and the Writing Center at the University of Washington, Tacoma. He is a past member of the Executive Board of the Council or Writing Program Administrators (CWPA) and the Conference on College Composition and Communication (CCCC) Executive Committee, and the 2019 Chair of CCCC. He has published many articles and chapters on writing assessment and race and racism, as well as two edited collections and two books. His books have won the CWPA's 2014 Outstanding Scholarship Award and their 2015 Outstanding Book Award. His books have also won the NCTE/CCCC Outstanding Book Award in 2014 and 2016.
Posters and abstracts
Poster #1:  Adapting Active Learning Strategies to Public Health Practitioner Training Contexts
Meagan Brown, Health Services, UW Seattle
This poster describes a collaborative approach to developing an applied program planning and evaluation course to meet the needs of Montana state public health professionals. The Montana Department of Public Health and Human Services (MT DPHHS) approached the Northwest Center for Public Health Practice with an interest in designing a course that would resulted in increased use of their HealthSTAT performance management system and improved selection of meaningful evaluation metrics. Public health practice trainings are traditionally didactic and lecture-based, but the course instructor and MT DPHHS staff worked together to design a highly applied and engaging course that would result in transferrable skills and tools.
The course was based on the CDC Framework for Program Evaluation. In order to improve uptake of concepts and make the course meaningful and relevant to the MT public health practitioners' work, Bloom's Taxonomy of Learning and active learning strategies were used to ensure the lessons were rooted in higher-order skills and relevant to practitioners' current work. Our collaboration resulted in a course that was uniquely tailored to MT DPHHS staff's context and needs. Each lesson included activities based on active learning strategies that built upon one another into a final HealthSTAT program and evaluation plan practitioners could take back to their teams. Additionally, based on identified need, a module on communicating with stakeholders was added to the training.
Trainings designed for working adults are often lecture-based and do not incorporate active learning strategies. The results of our efforts present a case for working collaborative with stakeholders to develop engaging and applied workshops, even when outside traditional education systems.
Poster #2:  Teaching the Teachers: Developing the Next Generation of Teaching Librarians
Kathleen Collins, Libraries, UW Seattle
Deb Raftus, Libraries, UW Seattle
UW Libraries' graduate student Research & Learning Services Specialists are an essential part of the Research and Learning Services division. They bear the main responsibility for leading research skills workshops for expository writing and selected lower-division classes: consulting with course instructors, teaching dynamic and engaging class sessions tailored to student needs, and assessing student learning.
However, many of our RLS Specialists are hired with little or no experience in teaching. To address this, supervisors designed a year-long training program to facilitate professional and peer mentorship in developing teaching competencies while focusing on practical experiences. The year-long program begins with a twenty-hour "boot camp" week, normalizes teamwork and collaborative brainstorming, and encourages experimentation and risk-taking with teaching. We accomplish this by flipping training sessions and assigning homework in advance, modeling active learning, developing learning goals. The curriculum includes sessions on inclusive teaching and diversity pedagogy, assessment for the one-shot instruction session, and developing a teaching philosophy. In addition, team members are encouraged to support each other in their learning through informal brown-bag sessions.
The training program gives our graduate student employees a high level of responsibility and trust while supporting them with a carefully staged introduction to their duties and building a community of practice around teaching. Meanwhile, librarian trainers must reflect on and revisit our practices each year in order to provide effective guidance and support. This poster shares best practices from the training program and discusses ideas for how it can be adapted for interns, teams of teaching assistants, or new teaching faculty.
This poster shares best practices from the training program to discuss ideas for how it can be adapted for interns, teams of teaching assistants, or new teaching faculty.
Poster #3:  One Minute Preceptor: A Feedback Method
Megan Caldwell, Speech and Hearing Sciences, UW Seattle
This session will focus on providing feedback in clinical courses. The methods are applicable to a range of educational environments despite use of clinical examples and allied health profession research cited. We will explore the research and faculty implementation of the "One-Minute Preceptor (OMP)" model in teaching graduate students after clinical sessions. This model was first developed at UW by Neher and colleagues in 1992 and subsequently reported in family medicine literature. It consists of 5 microskills: (1) Get a commitment, (2) Probe for supporting evidence, (3) Teach general rules, (4) Reinforce what was done right, and (5) Correct mistakes. Each microskill is used during feedback meetings after a clinical encounter. Examples of practicum expectations will be introduced. The material presented will give concrete ways to efficiently teach students.
Students embarking in clinical practice require a high level of specific feedback on a myriad of skills. Clinical educators, such as lecturers or preceptors, have a depth of knowledge, but lack time or researched methods to give sufficient feedback to their students. Many clinical educators rely on written feedback or modeling skills for their primary method of feedback; however, these can be overly directive and reduce opportunities for students to independently solve problems. The OMP model continues to provide a reliable framework to build good teaching conversations. The model is most helpful when used as a pliable set of guidelines to support clinical educators in giving feedback to student clinicians. The literature in nursing and other allied health professions supports OMP as an effective tool for feedback in settings involving patient care and students.
This poster stems from one lecturer's implementation of One Minute Preceptor in her practicum courses with graduate speech pathology students, and a survey about use of feedback in preceptor situations at the UW Speech and Hearing Clinic.
Poster #4:  Out of the Mailbag: Instructional Podcast for UW Continuum College Instructors
Peter Freeman, Continuum College, UW Seattle
Jan Kinney, Continuum College, UW Seattle
Tim McCabe, Continuum College, UW Seattle
We'll be sharing our instructional podcast.
At UW Continuum College, most of the instructors who teach in our non-credit certificate programs are industry professionals who also work full-time jobs. Because of their busy schedules, most instructors are unable to attend teaching workshops or other gatherings during the day. As an alternative, we've put plans in motion to create an instructional podcast, hosted by Continuum College staff, in which we answer common questions raised by instructors about teaching and learning. Instructors can then listen to the podcast at their convenience and submit their own questions for us to address in future episodes.
Our podcast was informed by the results of the UW PCE Instructor Development Survey, in which instructors cited short videos demonstrating particular teaching techniques as the one of the most likely formats they would use in order to improve their teaching practice. Because videos are resource-intensive to produce, we felt a podcast was a reasonable alternative. Research into adult learning theory and practice also suggests that adult learners, which includes our instructors, learn best when focused on problem solving, which our podcast aims to do.
Results are yet to be collected. By April, we're hoping to have at least two episodes of the podcast created, which will cover questions such as how to write effective learning objectives and how to engage students with different levels of industry experience, with plans to gather feedback from instructors on how we can make it more engaging.
In terms of application, we're hoping instructors in other disciplines will learn from our successes and areas for improvement, which they might apply to create or refine their own instructional development and sharing tools.
Poster #5:  A Mentored Teaching Experience for Biology Graduate Students
Sam Cutler, Molecular and Cellular Biology, UW Seattle
Michelle Hays, Molecular and Cellular Biology, UW Seattle
We created a program to allow biology PhD candidates to serve as instructors of record for an undergraduate class with mentorship from experienced educators. Teaching represents a significant proportion of the responsibilities of many academic careers, yet most PhDs receive little formal training in evidence-based teaching practices. Teaching assistantships are helpful, but do not capture the complexity of designing and then leading an entire class. To address this, we designed a program in which biology PhD candidates took a graduate-level course in pedagogy; engaged in mentored curriculum development to design seminar-style undergraduate biology courses; and then served as instructors of record for those courses, with oversight and feedback from established faculty. Graduate student participants benefited from formal education in evidence-based pedagogical practices, an opportunity to design and then teach an undergraduate course, a highly valuable addition to teaching resumes, and an improved understanding of the degree to which they want teaching to be a part of their careers. Undergraduate students enjoyed seminar-style, scientific literature- and discussion-based classes taught by passionate instructors with up-to-date knowledge of their respective fields. The University of Washington Biology Department gained a small, seminar-style class, augmenting an under-served niche in the curriculum. The program we established is easily adaptable to a variety of academic disciplines and almost any number of participants, requiring only enthusiastic graduate student instructors and administrative support. In addition to the short-term benefits described above, programs like this could provide significant long-term benefit to the broader academic community, as expanding opportunities for formal pedagogical instruction and robust teaching experiences for PhD candidates could significantly increase the quality of undergraduate instruction over time.
Poster #6:  Supporting Meaningful Discussions through Random Discussion Leader
Ariane Gavreau, Special Education, UW Seattle
Kristi Strauss, Environment, UW Seattle
Ian Schnee, Philosophy, UW Seattle
Jose Guzman, Aquatic and Fishery Sciences, UW Seattle
Random Discussion Leader is an instructional practice to support meaningful group discussions in both undergraduate and graduate level classes. We strive to create courses and learning activities that promote active engagement, conversation, and connection to course materials, yet supporting students in having meaningful discussions related to readings can be a challenge for many instructors. This practice is currently unpublished scholarship, originally developed by Terry Klinger (UW Faculty, School of Marine and Environmental Affairs), though we hope to use the proposed poster as a step towards a published manuscript.
The Random Discussion Leader (RDL) format involves every student being prepared to lead a discussion based on the readings, each class period. Discussion notes are due before class every day. While every student is prepared to lead, one person is randomly selected. Given that everyone has prepared for the discussion by creating and submitting notes, all students are prepared to pose questions, share certain quotes, make comments, etc. We have modified and used this format in 25 person undergraduate classes, small graduate seminars, and 75-person graduate courses in Active Learning Classrooms. To better understand how this discussion format impacts students and student learning, we have survey data from graduate and undergraduate classes. Data demonstrates that students find discussions using RDL to be more active, engaging, and of higher quality compared to courses where RDL is not used. Students report reading more of the assigned material, and shared that they enjoyed this format. As instructors, we find that RDL ensures more equitable participation for all students and a more sustainable, effective way to facilitate meaningful discussions within our courses. We look forward to sharing our data and methods for implementing RDL with other instructors.
Poster #7:  Reimagining the Humanities Ph.D. and Reaching New Publics
Annie Dwyer, Simpson Center for the Humanities, UW Seattle
Alan-Michael Weatherford, Comparative Literature, Cinema & Media, UW Seattle
Reimagining the Humanities PhD and Reaching New Publics is an initiative at the Simpson Center for the Humanities that is supported by a four-year grant from the Andrew W. Mellon Foundation. The Mellon grant is helping us pursue the transformation of graduate education through three main programmatic components. First, it offers summer fellowships for doctoral students to pursue public projects that are often unrecognized and even discouraged during the traditional course of doctoral study. Second, the program provides summer support for faculty to develop publicly engaged graduate seminars, aiming not only to increase the frequency or legitimacy of community-based research and teaching but also to foster the theoretical knowledge and thoughtful approach that ensures its successful realization. Finally, the program develops partnerships between the University of Washington and two-year colleges in the Seattle District in recognition of the vital role of two-year colleges in the wider landscape of higher education. 1) Topic: This poster will relay the central programmatic components of the Mellon initiative as a model for graduate education in the twenty-first century. 2) Context: It will underscore the relevant characteristics of the program that meet the challenges posed by graduate education today. 3) Scholarly Basis: The poster will situate the program in the context of national conversations about graduate education reform, including similar initiatives nationally and reports from professional organizations. 4) Results: The poster will showcase public projects and publicly-engaged teaching that have been supported by the program, and it will also identify key takeaways or results/findings from the initiative, such as the need to transform graduate curriculum and the imperatives of identifying new ways of evaluating and making visible non-traditional scholarship. 5) Application: The hope is that attendees from departments across the UW will glean ideas for transforming graduate education.
Poster #8:  The Contrastive Method and the Systematic Teaching of Spanish Pronunciation
Jorge González Casanova, Spanish and Portuguese, UW Seattle
Inma Raneda, Spanish and Portuguese, UW Seattle
Antonio Rueda, Spanish and Portuguese, UW Seattle
This presentation concerns the systematic teaching of pronunciation in second-year Spanish courses. Correct pronunciation, one that is acceptable and appropriate to native speakers of Spanish, is a key element in attaining full fluency. However, the teaching of pronunciation is greatly neglected, especially after the first year. Instructors generally do not teach it.
Therefore, aiming to expand the students' communication skills, and as an integral part of the communicative approach, I have devised a program whichenhances students' ability to communicate appropriately in Spanish. For this, I use a multimodal version of the Contrastive Method, one that compares the phonetic systems of English and Spanish. When students become aware that some difficult sounds in Spanish exist in English, through a lot of practice they are able to improve their pronunciation. For example:
Some Spanish sounds that are problematic for many speakers of English do in fact exist in English but are represented differently in writing. For example, when most speakers of American English say the word "Betty," the "tt" they produce is just like the Spanish "r," as in "vería," a sound that can be difficult for them to produce.
Results from this approach have been very positive as evidenced by surveys conducted by the CTL in my courses. This approach can be used for the teaching of any foreign language since there are always points of coincidence in all phonetic systems. The identification of sounds by L2 students allows them to determine phonemic differences and to effectively develop a capacity to recognize how a particular language system works.
Poster #9:  Team Teaching Models for Professional Development and Peer Learning
Kristin Gustafson, SIAS, UW Bothell
Amy Lambert, SIAS, UW Bothell
Our team-teaching instructional practice led to two outcomes beneficial to teaching faculty. We identify how team-teaching serves as professional development within the contours of course planning. This is important as state support for public universities and resources for teaching-faculty professional development needs—such as summer stipends to develop courses or course releases to improve existing skills—shrink. Second, our model for collegial review of instruction for faculty learning expands the range of the university-required peer observations by widening the observer's gaze from one to two people and inviting co-current reflection on the team-teaching process itself. We build upon Boud et al's 2001 discussion of peer learning and view faculty learning, and not just student learning, as a "two-way, reciprocal learning activity" that involves "sharing of knowledge, ideas and experience between participants" (p.3). We draw upon our team teaching of first-year students who used immersive learning to engage with art, science, history, and journalism archives and met with 20-plus community partners during two autumn quarters. Our heavy teaching loads and service commitments and our positions as contingent, contract faculty make finding time to improve skills through education and training difficult. Team teaching, in this context, provided us professional development through tasks already required—writing syllabi, structuring lessons, developing assessment strategies, and integrating community partners. Our observations of the process demonstrate how we grew professionally by challenging and translating assumptions, norms, practices, collections, artifacts, and epistemologies of our different fields within our interdisciplinary program. Additionally, we created a new model of collegial review of instruction that supports team teaching. The model emerged from an observation experiment with three lecturers. We rotated three roles as observer, observed, and witness and saw how this third role deepened us professionally. We further developed our prompts for two teachers observing a team-taught course.
Poster #10:  Creating Coherence and Intellectual Culture with Integrated Assignments Across the Curriculum
Joe Hannah, Integrated Social Sciences, UW Seattle
Mel Wensel, Integrated Social Sciences, UW Seattle
Aimee Kelly, Integrated Social Sciences, UW Seattle
Sara Vannini, Integrated Social Sciences, UW Seattle
The benefits of metacognitive learning are well documented (Hacker, et.al, 2009; Coutinho, 2007). However, most recommendations for implementing these practices are limited to single courses or to individual instructors' pedagogies. Integrated Social Sciences (ISS), an online interdisciplinary B.A. program, has developed three interconnected assignments, scaffolded across multiple core courses, that integrate students' learning. These iterative assignments build upon and interrogate work from previous classes to make learning coherent and intentional. Thus, students build cognitive practices not easily achievable in a single class.
The three cross-curricular assignments are anchored in a portfolio project that spans the entire program. Portfolio work begins in the students' first quarter, continues mid-program, and concludes as an audience-ready website in the final quarter. Among other functions, the portfolio acts as a development and presentation space for the three assignments: 1) Keywords: Research, write, and revise five social science "keyword" definitions (Burgett & Hendler 2014) that grow in completeness and complexity over time. 2) Annotated Bibliography: Summarize and evaluate course readings, and integrate personal views and experiences with social science theory. 3) Learning Plan: Chart the evolving course of study, reflect on curricular choices, and draw connections between academic and non-academic learning.
We consistently observe that students' keyword research influences course selection, that interdisciplinary coursework results in richer, multivalent keyword definitions, and that the shared culture of organizing learning around keywords builds intellectual community among ISS students. Creating annotated bibliographies documents critical engagement with theory and supports development of good scholarly habits. Making learning plans fosters a program-wide practice of planfulness and the expectation that ISS graduates be able to articulate their learning. Overall, the three assignments work together to build cohesion in an interdisciplinary major, while the portfolio provides the frame within which these assignments can be made coherent.
Poster #11:  Setting the Tone: Why Asking for Pronouns Isn't Enough
Vern Harner, Social Welfare, UW Seattle
This poster discusses strategies for creating affirming classrooms for transgender, disabled, and other marginalized students. Beginning prior to the first day of class, instructors are poised to signal what to expect in their classroom environment. The initial tone that's set shapes student experiences and engagement with course content.
Working with both undergraduate and graduate students in small lecture and discussion based settings, interpersonal dynamics can impact learning. Students with one or more marginalized identity may be unsure of what to expect–whether their access needs will be met, if they will be misgendered, or if racist microaggressions will be challenged. Whether they are incoming students or students on the cusp of graduation, providing clear expectations and modeling appropriate behavior as an instructor is necessary.
A growing body of literature explores strategies to create anti-oppressive and affirming university classrooms, as well as the impact of the classroom environment on marginalized students and their learning (Lawrence, 2005; Lee & Ho, 2010; Mathieson, 2004; Morgan et al, 2011; Mulcahy, et al, 2016; Sulik & Keys, 2014). As an instructor, many comments I receive on evaluations are related to the affirming environment and meeting of access needs (i.e. what students need in order to participate the class). Students expressed this enabled them to voice their opinions, even dissenting ones, and engage in more critical thought.
Takeaways from this poster include both specific and broad tangible strategies and tools instructors can use to set the tone in their classroom. Specifically, I suggest sending a pre-class letter, asking students to share their access needs and how to address them the first day of class, checking in about access needs and how students would like to be addressed 1-2 times per quarter (as these can shift), and ways to model accountability around microaggressions.
Poster #12:  Pre-texts and Finales: Literature, Critical Thinking, and Creative Projects Name
Samuel Jaffee, Spanish & Portuguese Studies, UW Seattle
This presentation's standpoint is that a literary text is a work of art, and an unfinished creative process that students must unpack and continue. I share ideas for teaching literature as "pre-texts," material that, through creative readings, students reimagine or update. Pre-texts present a series of opportunities for collaborative creative work, let students "think with" characters and settings, bring students into critical engagement with global cultures, and increase their capacity to consider humanistic themes. I describe how to structure inquiry-based literature courses around formative assessments such as brainstorming, drafting, peer review, and character treatment, and summative assessments such as a "finale," or a low-stakes experiential process that relies on methodologies from multiple disciplines and that, once resolved, students must teach their classmates. In sum, I describe how to design methods of evaluation that are as communicative and interactive in nature as classroom activities.
Such assessments can be implemented in introductory or advanced courses, ideally discussion-based and with under 30 students, whether majors or non-majors. Teaching with pre-texts and finales helps bridge the gap between literary studies and students' other interests, majors, and skills. I take inspiration from Doris Sommer (Harvard), Ilan Stavans (Amherst), and Anthony Crider (Elon University), who promote the teaching of literature as creation, and what linguist Claire Kramsch calls a "pedagogy of dialogue" to interpret cultural phenomena. My experience in teaching Spanish literature at UW in this way shows that such courses appeal to a student body with a range of literacy skills, some already conversant with classic literary works or having taken AP literature courses, give students new ways of analysis and a creative outlet, and inspire students to choose a major in the discipline. Instructors from any discipline can adapt their teaching to inspire their students to reinvigorate the discipline itself.
Poster #13:  Theatre & Community-Based Learning: Inclusive Curriculum & Civic Engagement
Deborah Hathaway, SIAS, UW Bothell
Melina Tovar, Cultural Studies, UW Bothell
We address how using applied theatre and community-based learning fosters inclusive and high-impact experiences across classrooms and communities, and develops more civically engaged students. Our collaborative partnership between UW Bothell and Seattle Children's Hospital's Alyssa Burnett Center (ABC provides skills-based courses for students with developmental disabilities within Seattle Children's Hospital) challenged students to learn acting and performance technique, and actively practice and embody the curricular goals of creating an inclusive community.
The course was developed with half undergraduate students taking an elective course from UW Bothell and the other half from the drama course offered at ABC. Students worked together to write and perform original scripts. Students had little to no drama or performance experience prior to enrollment. Our approach created transformative change in how students reflected on personal biases, their ability to develop meaningful connections to a new group, and advanced how they understood greater course concepts and their application. Assessment revealed shifts in prior student perceptions of adults with developmental disabilities through the personal connections made with peers from ABC.
We learned the importance of community-based learning in creating classrooms with both the intent and impact of providing inclusive experiences for all students. These activities centered in drama and performance are translatable to any classroom. We hope to share with other faculty how utilizing acting and performance techniques can help instructors take bigger risks in their instruction through collaborative group work, community partnerships, and embodied in-class activities. The activities teach students to be intentional and reflective about their voice, body and overall communication individually and collectively, and prepare them for a wide range of experiences in communication and collaboration. We witnessed how theatre work served as a catalyst in developing the group dynamic, helping students find connections to one another and to real world applications.
Poster #14:  What Counts as Evidence? Facilitating Argumentation in Large Lectures
Raymond Jin, Chemistry, UW Seattle
Deborah Wiegand, Chemistry, UW Seattle
Tam'ra-Kay Francis, Chemistry, UW Seattle
Extant research in STEM education has revealed that students often hold misconceptions that impede their learning of fundamental scientific concepts (Abdi 2005). If our goal is to build a strong scientific citizenry, students will need to have the deep conceptual understanding necessary to (i) engage in scientific inquiry (ii) reason in a scientific context and (iii) solve complex problems (NAS, 2012; NGSS 2012). Unfortunately for many STEM majors, opportunities to engage in argument using evidence is often limited to the laboratory experience and upper level courses emphasizing a research component. To this end, we have incorporated active-learning activities designed to enhance students' scientific reasoning and argumentation skills in our general chemistry lecture courses.
The aim of this pilot study is to evaluate the effect of argumentation scaffolds on students' conceptual understanding. Each week, students are given problem sets in either lecture or discussion sections and are tasked with constructing and (re-)evaluating arguments individually and in groups. Our general chemistry classes are typically large (250<n<600) and primarily composed of first year students from varied backgrounds. This we believe, gives us an opportunity to build a strong foundation early in their academic careers as argumentative knowledge is an essential component in understanding and participating in scientific discourse.
This poster will share (i) two argument-driven activities based upon on the Nature of Science as Argumentation (Clark and Sampson, 2006) (ii) results of this pilot study (iii) lessons learned from the development and implementation of argumentation scaffolds and (iv) new insights into the teaching and learning of argumentation.
Although our current work focuses on undergraduate general chemistry students, scientific argumentation has broad applications across other courses. We will share a model for teaching with argumentation that can be adapted across all disciplines and course types.
Poster #15:  Teaching Squares at UW Tacoma: How Cross-Disciplinary Peer Observations Improve Teaching
Jutta Heller, SIAS, UW Tacoma
Cynthia Howson, SIAS, UW Tacoma
Jacob Martens, SIAS, UW Tacoma
Teaching observations serving as performance evaluations may lead to anxiety and be perceived as busywork rather than professional development. We present a program using non-evaluative peer observations to improve teaching and student performance through group discussions and reflections of participating faculty. The Teaching Squares program at the University of Washington-Tacoma is a community of faculty dedicated to improving their teaching practices through a structured, non-evaluative process of classroom observation and shared reflection. The following outcomes guide our program: 1) Re-energize one's teaching, 2) reflect on one's own teaching practices, 3) share cross-disciplinary pedagogical perspectives, 4) build a community, 5) create collaborative connections with faculty members in other disciplines, and 6) nurture and support ideas for scholarship in teaching and learning. 39 faculty members participated in Teaching Squares at UW-Tacoma since its inception in autumn 2017. These faculty represent various divisions with the School of Interdisciplinary Arts and Sciences, as well as the School of Engineering and Technology, the Social Work and Criminal Justice program, and the Urban Studies program. In this poster we will share some of the observations and reflections that have emerged from Teaching Squares, centering on the following topics: effective use of technology, metacognition and study skills, active learning and student engagement, effective group work, and building inclusivity. One faculty member observed: "While Teaching Squares is not an evaluative process it does encourage me to self-evaluate and improve." Another faculty member reflected: "I was reminded of all the different ways students can […] be engaged with course material[…]". As a result of their participation in Teaching Squares, faculty incorporate new methods into their teaching, come away with new appreciation of other disciplines and fellow faculty, find new ways to engage their own students, and are part of a growing community of faculty who celebrate good teaching.
Poster #16:  Diversity Includes Disability
Richard Ladner, Computer Science and Engineering, UW Seattle
Most courses at the University can include issues related to diversity. One often overlooked dimension of diversity is disability. Including course content related to disability helps students become aware of issues related to diversity.
According to the World Health Organization there are about one billion people in the world with a disability. The UN Convention on the Rights of Persons with Disabilities (CRPD) showcases how many problems of discrimination, isolation, and oppression they face. Few courses at UW focus on disability, mainly in the Disabilities Studies Program.
Over the past 15 years I have taught various topics related to disability, helped create the American Sign Language Program at UW, and taught a unit in the deaf studies course on technology for deaf people. My research has focused on technologies to benefit people with disabilities, particularly deaf, blind, and deaf-blind people.
Most students have only a passing knowledge of topics related to disability. They know little about the contributions of people with disabilities. They are typically unaware that major technologies such as the telephone, speech recognition, personal texting, optical character recognition, and the electric toothbrush all have their origins in the service of people with disabilities. They are unaware of the fundamental issue that disability is a social construct, not a medical problem. Even one lecture in a course that features disability can make a difference.
The goal of this poster is to help faculty members across the university include issues about disability in their courses. Engineering courses can use elements of universal design as well as access technologies. Social science courses can explore the CPRD to find relevant articles that refer to their discipline. Literature courses can explore the various literary characters who have disabilities and how those disabilities are viewed in light of old and new models of disability.
Poster #17:  Reflection to Develop Student Presentation Skills
Dianne Hendricks, HCDE, UW Seattle
Mary-Colleen Jenkins, HCDE, UW Seattle
Tina Loucks-Jaret, HCDE, UW Seattle
Tamara Neely-Tinney, HCDE, UW Seattle
Chris Wrenn, HCDE, UW Seattle
In this Scholarly Teaching Practice, we describe the use of reflection to help students develop presentation skills. In this two-part activity, students practice their presentation in a low-stakes environment and then reflect on this rehearsal to prepare for their in-class performance. Immediately following the in-class presentation, students reflect on how the first reflection affected their in-class performance. In addition, students reflect on how this experience has influenced their approach for future presentations.
We implemented this innovation in a required course for engineering majors: Introduction to Technical Communication. Several lecturers teach sections of 30 students each (total course enrollment: 240 students/quarter).
Although effective communication skills are required for success in all disciplines, most students are wary of presentations. Typically, students do not get the opportunity to evaluate their own presentation skills. Furthermore, students usually receive feedback on presentations when it is too late to affect their performance.
Reflection is a process in which one examines current or past experiences, and then uses this to inform future actions. Reflection is often used to promote cognitive development. Here we describe a teaching innovation that uses reflection to promote development of presentation skills.
Instructor observations and student work indicate that this two-part reflection is valuable to students. In the first reflection, students reported that they felt more prepared for their in-class performance after reflecting on their low-stakes rehearsal. In the second reflection, students indicated that reflecting on their rehearsal positively impacted their in-class performance.
Although we describe its effectiveness in a technical communication course, this reflection activity can be implemented in any course that involves student presentations. We hope our work serves as a model for other instructors, as ma
Poster #18:  Undergraduate Immunology Course Curriculum: A Novel Holistic Approach with Student-Centered Pedagogies
Justine Liepkalns, Biology, UW Seattle
I propose a course curriculum designed with a specific approach on how to teach immunology at the undergraduate level. In my experience, immunology courses cater to graduate students or a mix of graduate and undergraduate students. The American Association of Immunologists does not endorse any undergraduate immunology curricula nor is there an undergraduate immunology textbook. This curriculum integrates concepts of immunology with Vision & Change (a nation-wide faculty-written report on core concepts and competencies focusing on student-centered learning to change and engage the biology community) prerogatives while fostering connections between these concepts. The class is driven by questions and active learning. Immunological data is used to highlight the structure and function of immune cells. My curriculum scaffolds data analysis while unifying concepts in immunology, such as identification & reaction. I also address evolution through the arms-race between pathogens and the host immune system. In the many iterations of my course, I have identified student misconceptions through weekly quizzes and catered my in-class questions and activities to address these common misconceptions. I found through reflection that unifying concepts and driving learning through questions have helped students on their subsequent quizzes. I can ask students higher bloom's level questions on quizzes with robust student answers. Instructors can use this curriculum to teach immunology with active learning strategies shown to work by the Discipline-Based Education Research community and advocated for by Vision & Change. I am in the process of publishing parts of this curriculum for other instructors to use. The field of immunology connects to all fields of biology and is rapidly evolving (with brain lymph nodes discovered only 3 years ago). Understanding the immune system is a network is key to its understanding and like-fields can benefit from this approach, which identifies misconceptions and is more conducive for an undergraduate audience.
Poster #19:  Engaging Youth in Scientific Research: Student-Driven Authentic Inquiry
Emily Jacobs-Palmer, Robinson Center Transition School, UW Seattle
Students in an accelerated high school biology classroom at the University of Washington Robinson Center for Young Scholars engage in a quarter-long inquiry-based STEM research project. Starting with a simple prompt – to answer a question of their own interest by sequencing DNA from the environment – they move through a series of scaffolded yet authentic experiences including a) reviewing the methodology and findings of other scientists from the field, b) writing grant proposals to motivate a hypothesis and experimental design of their own, c) conducting the proposed research in small groups with peers, and d) presenting their findings to the community. For example, past students searched for and identified genetic evidence of antibiotic-resistant bacteria on campus using simple, safe, and inexpensive molecular biology techniques. They then collaborated with building managers on action steps to mitigate the situation. The scholarly basis of this work rests on the application of published research regarding inquiry- and project-based learning in the sciences, as well as the benefits of employing active learning strategies and using student voice and choice to promote engagement. Teaching through inquiry promotes an appreciation for the role that authentic problem-solving and associated dialogue play in increasing student motivation to learn and persist through challenge. As the vast majority of students' first research experience, this opportunity allows them to reap the intellectual rewards of creating new knowledge. Rather than learning science, students are doing science, and some go on to publish their findings! Instructors from other scientific disciplines can apply this work to their own by providing structured, scaffolded opportunities to practice universal skills such as designing experiments, conducting research, and communicating results, while giving students the agency to implement their own study on a topic of interest to them.
Poster #20:  UnPoster It!: A Playful Scholarly Presentation Alternative
Caitlan Maxwell, Libraries, UW Bothell
Emilie Vrbancic, Libraries, UW Seattle
Madeline Mundt, Libraries, UW Seattle
Nicole Gustavsen, Libraries, UW Bothell
This poster will introduce the 'unposter': a collaborative, interactive practice for professional communication and knowledge creation. This year, a group of library workers at University of Washington hosted an experimental 'unposter' session as part of a regional unconference event. The unposter session provides an interactive experience that goes beyond the traditional printed poster format. Some attendees plan their unposters in advance of the conference; others create unposters engaging with the conference content on the spot using available materials. We decided to experiment with an unposter session to fit the 'unconference' model of participant-driven discussion and in-the-moment collaboration. We wanted to explore a new format of professional and scholarly engagement; one that encompasses conversation, discovery, and flexibility into teaching and learning spaces. This format may also have applications in the classroom as an alternative format for presenting and exploring student-led research. The unposter session included a variety of different ad-hoc displays on topics, programs, and research projects related to compassion and resilience in librarianship. We received positive feedback from both unposter presenters and participants who enjoyed the process of collaborative knowledge creation. As with any experiment, we have also received feedback on how to improve the unposter session in the future. In our proposed poster, we will model the unposter format by including interactive elements in hybrid with the traditional poster format.
Poster #21:  Liberating Structures: Alternative Ways to Engage and Include Students
Kimberly Mitchell, Education, UW Seattle
Sarah Allen, Education, UW Seattle
Chang Soo Park, English, UW Seattle
Matt Imus, Design, UW Seattle
Originally designed to support facilitators in workplace environments, Liberating Structures are a set of distinct "microstructures" developed by Lipmanowicz and McCandless to engage a broader range of people in problem solving and creativity. I've adapted these structures to my classrooms with great success!
EDUC 310, EDC&I 351, and EDPSY 380; undergraduate students, most of whom are taking these courses to fulfill a diversity requirement, but are not necessarily education-related majors. Class sizes are between 50-90 students. Chumley, H., & Magrane, D. (2011). Energising a faculty medical education retreat with liberating structures. Medical Education.
Faculties for medical education employed Liberating Structures and found a significant impact on the effectiveness of teachers resulting in higher MCAT scores as well as overall satisfaction ratings from both faculties and students. Sandoval, V., Singhal, Arvind, Dura, Lucia, & Upton, Sarah. (2017). Investigating a University Classroom Where the Participants Are Purposely Invited, Included, and Engaged Through Liberating Structures.
Observing a teacher use Liberating Structures, Sandoval notes that the teacher focuses on five "micro-structural elements:" an invitation, use of space, distribution of participation, group configuration, and sequencing and time allocation. The ethnography shows an increase in inclusive culture and students taking ownership of their own learning.
Liberating Structures makes collaboration feel natural, increasing student confidence in expressing themselves. Finally, when students begin their own facilitation, the clear format and timeline of each Structure makes planning a discussion simple so they can focus on the main event: working together to create great solutions. We see impressive gains especially with ELL students.
Because the activities are not specific to any discipline, they are ready for adoption in any classroom context. These methods help instructors promote values not well served by traditional teaching methods, such as authentic student engagement, teamwork and inclusivity.
Poster #22:  Intended Versus Enacted Interactive Activities: Are Students Really Co-Constructing Knowledge?
Weijia Wang, Education, UW Seattle
Miriam Packard, Education, UW Seattle
Instructors are encouraged to design and enact undergraduate classroom activities that promote deeper learning and engage students in an interactive mode, as defined in the ICAP (Interactive >Constructive>Active>Passive) framework (Chi & Wylie, 2014). One underlying hypothesis is that these types of activities promote knowledge construction better than passive, active, or constructive modes. However, instructors' intended student behaviors when designing activities may not be enacted by students during the actual activity, resulting in loss of some or all of the positive benefits for student learning. ECFS 200, Introduction to Early Childhood and Family Studies (ECFS) is a service learning course, required for ECFS majors and an elective for students from across campus. The course seeks to support students to understand and apply foundational concepts and theoretical frameworks, including bioecological systems theory, equity studies, and strengths and asset-based practice, to their weekly service with children, families, and communities. After drawing upon literature to clearly define an "interactive mode of engagement" and corresponding indicators of students' enactment of this mode, we designed and implemented small-group activities such as concept mapping, jigsaw, and guided inquiry during two different class sessions: once of each type without detailed facilitation and once with detailed facilitation designed to scaffold the interactive mode. We coded student output according to our indicators to examine any differences and asked students to rate their attitudes, perceptions of their own learning, and motivation after each session. We found that average levels of student ratings were higher in facilitated groups than in unfacilitated groups. Instructors across disciplines who design and implement active learning teaching strategies that aim to encourage students to engage in interactive activities during class will learn models of facilitation as well as a method for evaluating their students' outputs to determine efficacy.
Poster #23:  Re-Designing the Labs for the Introductory Physics Sequence
Jack Olsen, Physics, UW Seattle
William (Drew) Byron, Physics, UW Seattle
David Smith, Physics, UW Seattle
Suzanne Brahmia, Physics, UW Seattle
This re-design of the physics lab begins with the question: What measurable learning objectives can the instructional space of a lab uniquely address? Lectures are perceived as the heart of a course by presenting new content and instructor-controlled, meticulously-crafted demonstrations. In physics, the recitation has been revolutionized by research-based Tutorials and has become a space where students master content. The lab is considered the place where students get to "do" the physics themselves.
The current labs' learning objectives couple content-learning with skill-building by guiding students through experiments and ensuring that every student sees the same data and has the same experience. Replicability and consistency are the focus when designing for content-learning. Unfortunately, this leads towards a 'cookbook' approach to lab. Observations demonstrate that many students either spend their time reading without comprehension, or not reading and skipping over entire sections. Research into the labs' impact on exam performance indicates that the labs do not significantly improve students' content mastery either (Holmes et.al. 2017 https://arxiv.org/abs/1705.03580).
The re-designed labs are based on the Investigative Science Learning Environment labs (ISLE: http://www.islephysics.net/index.php). The learning objectives are: 1) develop agency with measurement tools, 2) design experiments centered on measurable quantities used to calculate physical quantities that then characterize systems, 3) communicate professionally, and 4) work collaboratively. Preliminary data on benchmarks for meeting these goals indicate promising results after the first quarter. These benchmarks are: weekly lab reports, free-response exam questions stylized on lab reports, an end-of-course survey with self-evaluations on these objectives, and a matched pre-/post-course survey validated to measure affect (E-CLASS: https://jila.colorado.edu/lewandowski/research/e-class-colorado-learning-attitudes-about-science-survey-experimental-physics).
Students are capable of designing their own experiments, but they need space to make mistakes and learn that skill. These re-designed labs cover less content, but push the students in new dimensions not easily accessed by the other parts of the course.
Poster #24:  Planting the Seeds of Justice with Early Introductions to Law
Jennifer Perevodchikov, Robinson Center, UW Seattle
Alexandra Goodell, Robinson Center, UW Seattle
Over the course of the last century, careers in law that were once only available to a few are now pursued by the many. Women, racial minorities, and the LGBTQ community are increasingly entering the legal field. Courts and bar associations, too, are taking an interest in creating a well-rounded judiciary that better reflects the public it serves. Law schools, following recent recommendations of the American Bar Association that legal education include more practical training and internship programs, are also reconsidering their curricula to create lawyers who are better suited for practice. These changes together are reshaping law practice to be more inclusive, practical, and collaborative. In accord with post-secondary legal education becoming more practical and experienced-based, similar recommendations can be made for demonstrative and real-world based activities in middle and secondary education classrooms, and extracurricular (e.g. after-school) programs. Our poster illustrates how authentic classroom learning experiences such as this have the potential to bring content to life in meaningful, transformative ways. Included here is enrichment-focused 6th-8th grade simulation-based curriculum taught as part of the UW Robinson Center's Saturday Enrichment Program designed to develop interest among diverse groups of students in legal practices, and envision their future identity trajectories as agentic actors in the legal process. A chief objective of this curriculum is to provide early opportunities to access legal training and practice as a means for youth to explore and understand social justice issues that can be addressed within the legal process.
Our poster will showcase the storyline of our mock trial scenario and present the roles of the court. We'll also specifically outline the elements foundational to criminal law and civil law, rules of evidence, and the IRAC (Issue, Rule, Analysis, Conclusion) method to demonstrate this real-world connection to legal practice.
Poster #25:  Self-Directed Microbiology Assignment Lets Student Opinions Enter the Classroom
Brittany Ruhland, Microbiology, UW Seattle
Bringing student opinions into science classrooms sparks thoughtful discussions on class material and enriches the way students learn about the subject matter. This work describes an analytical assignment for 7th-9th graders enrolled in a five-week Introductory Microbiology course through the Robinson Center at the University of Washington. In this "Microbiology in the News" assignment, students found news articles relating to microbiology. Students created brief talks that were presented throughout the course and included an article summary, new background information to teach their peers, analyses of whether they found the article to be trustworthy and/or biased, and their overall opinions. This assignment and its requirements fulfill all levels of Bloom's Revised Taxonomy, allowing students a structured opportunity to develop opinions on current microbiological issues and present their ideas to their peers. Students really enjoyed the creativity they could bring to this project, and over time, students became more comfortable sharing their opinions on scientific topics and were more actively involved in asking questions during presentations. Student talks initiated great discussions not only on controversial microbiology issues, but also on what makes an article seem trustworthy.
Instructors of any subject that regularly appears in news articles or blog posts could adapt this assignment to their classroom; it is especially relevant to science teachers both at the high school and undergraduate level, because analyzing science in the news is an important skill to hone. For larger undergraduate classes, regular small-group discussions could take the place of formal presentations. Many science courses are required to cover such a large amount of material that incorporating individual student projects may not seem feasible. Assignments like "Microbiology in the News" can enrich those courses by creating space for students to manipulate information and connect it to the real world, without taking up too much class time.
Poster #26:  Withdrawn
---
Poster #27:  Exam Reflections Are a Beneficial Intervention in a Large STEM Lecture
Casey Self, Biology, UW Seattle
Karen Petersen, Biology, UW Seattle
Student engagement is a common concern in large lecture courses. Course activities that increase student engagement improve student outcomes but are often deployed only in smaller classrooms. In a large class, successfully implementing exercises that reach the individual student without overloading the instructor can be difficult. We chose to implement an individual post-exam reflection exercise in a large (400+ students) non-majors biology course with the goal of increasing student self-reflection and engagement with the course material. Exam reflections were expected to be a high impact intervention because this course is heavily weighted towards exam performance (80% of final grade) and lack of student metacognition regarding exam performance has been historically observed by instructors. A post-exam reflection was offered to students for a small reward of up to 2 points back on their exam. We developed a post-exam reflection exercise where students were allowed to select any missed question for reflection and asked to explain the correct answer, and provide reasoning as to why they chose the wrong answer. We found that the majority of students (88%) participated in at least one exam reflection and each exam reflection had 60-70% student participation. The majority of students chose difficult questions to reflect on and were able to identify study habits or gaps that contributed to the error. Students were also asked to self-report usefulness and ease of completion of the assignment. Instructor workload was small, and both instructors reported an increased understanding of student misconceptions that might not have been easily gleaned from the exam results alone which have the potential to spur course-wide improvements in content delivery. Student satisfaction was higher too, in overall class evaluations. The reflections gave every student an opportunity for one on one communication with the instructor, a rarity in a class without laboratory or quiz sections.
Poster #28:  Training Students to Ask Better Questions
Casey Self, Biology, UW Seattle
The teaching and learning literature has shown improved learning outcomes for students that write and answer their own questions during the learning process; this improved learning has been demonstrated at K-12 and college levels. However, experience teaching large introductory-level courses has demonstrated that students struggle writing appropriately difficult or focused questions without significant feedback from the instructor. Additionally, in large-lecture format courses it is often difficult to provide the individual student feedback required to fully support student growth as a question writer. As a consequence, it is more common to see students working in groups during class to answer questions provided by the instructor. We have created a self-guided activity using elaborated question stems developed from previous research that allows students to work independently in teams to ask and answer their own questions, with minimal intervention from the instructor, to support students writing their own questions in a large-lecture setting. The elaborated question stems developed for Biology 118, a non-majors physiology course, allow students to follow a prescribed pattern for creating lower order and higher order questions. These consistent student-generated questions approach the intensity of questions that would alternatively be instructor-provided. These self-generated questions create a framework for group discussion and self-guided inquiry. This method incorporates several tenets of active learning, provides an opportunity for metacognition training, and encourages collaboration in teams. Students using the elaborated question stems overwhelmingly reported enjoying the activity and nearly 30% reported using the activity outside of class with their study groups or for other classes. Although our elaborated stems have be developed to provide practice for exams specific to BIOL 118, they can be easily modified for other courses and disciplines to provide a literature-based and student-centered approach to practicing course content.
Poster #29:  Withdrawn
---
Poster #30:  Withdrawn
---
Poster #31:  Remix Assignments
John Vallier, Libraries & Ethnomusicology, UW Seattle
Remix—the activity of sampling and appropriating content in support of making something altogether different—has an established history among musicians. However, as much as we may associate remix with music—from the analog dubs of Lee "Scratch" Perry to the digital mashups of Girl Talk—its application can also be found in videography, visual arts, rhetoric, and even in the classroom.
With this poster I share two variations of an audio/video remix assignment. One comes from my course "Remix as Resistance and Discourse" (Honors), in which I asked students to remix media in order to subvert or "culture jam" hegemonic narratives. The other comes from my course "Archival Mashup: Remixing Media Archives" (Cinema & Media Studies). In this context I asked students to research various archives for source material and then reutilize this content for new works. Selected student remixes from both classes will be featured alongside the poster.
A number of scholarly works have influenced my design of both the assignments and the classes. These include include Eduardo Navas' Remix Theory: The Aesthetics of Sampling (Routledge 2012) and Keywords in Remix Studies (Routledge 2017), which includes my own chapter on Authorship. I plan to pull insights from these and other works, touching on issues of ownership, copyright, and ethics. I will also draw my own reflections: what worked, what didn't, what I would change for next time? Ultimately it is my goal to show that remix assignments can be effectively adapted and applied across swath of transdisciplinary loci.
Poster #32:  An Inclusionary Open Access Textbook for Portuguese
Eduardo Viana da Silva, Spanish and Portuguese Studies, UW Seattle
Stephen Pope, Global Health/Spanish and Portuguese Studies, UW Seattle
This poster presentation describes the development of an e-textbook for first-year Portuguese classes. The process of creating an e-text for Portuguese is also applicable to other languages and likely to other content areas as well. In this initiative, the authors strive to provide an inclusionary and open language textbook. This project includes the collaboration and feedback from Portuguese speakers of several economic and cultural backgrounds. In this context, 'Openness' means listening to the language of a given community and the commitment to reproduce it in a textbook format. Minority groups are included in the textbook not as "curiosities," but as integral part of the cultures being represented so that a wider range of communities and language (from formal to informal) is exemplified. In addition, 'Openness' applies to the articulation of gender narratives in an inclusive format (see the work of Pérez-Leroux and Glass, 2000; Otlowski, 2003; and Mendonça 2012 for a discussion on the issues of inclusion and diversity in language textbooks). Above all, the e-textbook described in this presentation is adaptive and open to all, regardless of socioeconomic background. In this project, the authors decided to create the materials in an open platform (CC BY), available to all students with access to the Internet. In order to be inclusive, the authors worked in partnership with language professionals from several institutions. They also conducted surveys and focus groups with language students and instructors in the U.S. and Brazil in order to ascertain their needs and to better understand the contexts in which students use the Portuguese language. Through these collaborative efforts, the authors produced an inclusive e-textbook created from the bottom up. This project is funded by the 2018 UW Open Textbook Grant.
Poster #33:  Social Justice Service Learning Activity and Reflection Paper
Casey Walsh, Health Services, UW Seattle
This is an assignment designed to provide a unique service learning opportunity for undergraduate social work students to engage with the community while simultaneously applying and reflecting on course concepts and conducting research relevant to the focus of their service learning activity.
This was the last assignment of the semester in a Web-Based Foundations of Social Justice Course that I taught using the Canvas platform through the University of Texas at Austin School of Social Work in Fall 2017.
This activity is based upon service learning as a pedagogical strategy that places equal emphasis on didactic course content, service to the community, and the development of collaborative, mutually respectful relationships between students and community members (Harkavy, 2004). Service learning enhances educational value through the promotion of student reflection, critical thinking, and problem solving (Lemieux & Allen, 2007).
Students described this activity as transformative, personally and professionally. Students reflected upon their service experiences describing enhanced awareness, gratitude, and interest in continued service and community engagement. As an instructor, I felt energized from promoting student engagement in the community.
Incorporating a service learning assignment can help engage students in all disciplines as active learners and thoughtful community members. This pedagogical approach can be applied with students at any educational level with proper support and guidance from the course instructor.
Poster #34:  Genome Hackers: A Near-Peer, Interdisciplinary Approach Towards Teaching Computer Science
Chiann-Ling Cindy Yeh, Genome Sciences, UW Seattle
Andria Ellis, Genome Sciences, UW Seattle
For the past two years (2017-2018), graduate students in the UW Genome Sciences department have been running "Genome Hackers," a week-long summer coding camp for high school girls. Here we will be presenting implementations of this near-peer, interdisciplinary outreach curriculum where graduate and undergraduate students provide a fun and creative, yet rigorous environment for young women to learn computer science (CS) and how it applies to biology. Fewer than one-third of each cohort had taken programming classes at school, and the majority of our applicants had either no coding experience or only worked with visual programming languages. Despite this, 100% of our students completed our curriculum. Furthermore, pre- and post-surveys showed increases in interest in taking future programming classes (40%), ability to solve programming-related problems (20%) and in desire to pursue a CS-related degree or career (19%).
Several factors made our program successful: firstly, our student to instructor ratio (~5:1) made the program immersive and catered towards active learning. Secondly, both independent and group assignments were collaborative and casual, where students could freely share obstacles and exchange solutions. Thirdly, our curriculum essentially takes students through a day in the life of a scientist, making their projects meaningful and results exciting. We incorporated exercises in communication, social awareness, and professional development which contributed to the students reporting that they had a good understanding of the relationship between a biological science, like molecular biology, and CS. We capitalized on their interests in biology to make harder-to-grasp concepts in CS more accessible. Our approach recapitulates outcomes of research in interdisciplinary learning; essentially that an interdisciplinary program, such as Genome Hackers, provides better perspective into two different subjects, provides a better idea of real-world applications, and creates insights to better understand a topic that was previously too difficult or complex.
Poster #35:  Teaching Students to Critically Evaluate Health Claims Using Active Learning
Jeremy Whitson, Pathology, UW Seattle
Fan Zhang, Clinical Research/Immunology, Fred Hutchinson
Daniel Reeves, Immunology, Fred Hutchinson
Three UW STEP fellows developed a course based upon active learning approaches to train students how to investigate, evaluate, and communicate popular health claims through a scientific lens.
This course met twice weekly for two hours over five weeks in the Summer 2018 quarter. A total of 15 students were self-paired into five groups. Students from each group were assigned one popular health claim and tasked with writing and presenting a review article on the topic. To apply the active learning strategy: think, pair, share in this final project, students were asked to (1) think individually and search for primary/secondary sources related to assigned topic; (2) pair with group members to share major findings and organize them into a review article; (3) communicate with a general audience by presenting their review article and addressing questions from audience. The final project was evaluated based on clarity of presentation, scientific quality of review article, conclusion regarding the health claim, and quality of question answering.
Active learning strategies have radically changed classroom approaches over the past decades but their effectiveness in teaching students how to critically evaluate commonly-encountered information from a scientific perspective is untested.
Student review articles can be found at: https://clickbaithealthclaims.wordpress.com/
In the final class session, all course learning goals were achieved. Specifically, students were very engaged in all class actives and were able to evaluate, synthesize/create, analyze, and apply based on Bloom's taxonomy.
Each student performed a self-knowledge assessment. The strength of belief/disbelief in assigned health claims increased significantly (P<0.04, two-way ANOVA), as did student's predicted quiz scores (P<0.0001, paired t-test), indicating increased student confidence in knowledge of the assigned health claim.
This course outcome demonstrates that an active learning paradigm is effective in teaching students how to investigate and communicate popular health claims.
Poster #36:  Oaks to Arteries: Principle-Based Reasoning Varies with Physiological Context
Jack Cerchiara, Biology, UW Seattle
Emily Scott, Biology, UW Seattle
Mary Pat Wenderoth, Biology, UW Seattle
Jennifer Doherty, Biology, UW Seattle
In physiology, as in other STEM disciplines, expertise is based on the ability to effectively reason using fundamental principles of science. One of these foundational principles is flux (movement of substances down gradients and impacted by resistance). Flux is applicable across physiological contexts, and is known as bulk flow for the movements of fluids. Using a constructivist learning progression framework approach, we asked: Does the physiological context of an item influence how students reason about bulk flow? We gave 100 students in an introductory biology course written-response questions in four formats: 1) context-free: a schematic of three tubes with fluid flowing, 2) animal context: blood flow in cardiac tissues, 3) animal context-heavy scenario: specific animals and physiological systems, and 4) plant context: plant structures and processes. We predicted that students would struggle with reasoning as the context of the question increased and that their level of reasoning would differ between animal and plant scenarios. We created a rubric and scored responses on a scale of increasing sophistication of reasoning. We found that 70% of students had a high-level of sophisticated reasoning in the context independent format as compared to only 53-56% of students demonstrating similar reasoning in the context-rich animal questions. Interestingly, when a specific animal example was given (e.g. elk, camel, giraffe) some students reasoned with more colloquial knowledge, (e.g "Elk will have the greatest flow because it is the largest animal." Contrary to our expectations, 75% of students had sophisticated reasoning in plant scenarios which was greater than what was observed in animal context questions. We demonstrate that the context of questions influences the level of reasoning students bring to solving problems. These results should also increase the awareness of instructors to features that distract students from using principle-based reasoning.
Poster #37:  The UW Libraries Graduate Student Research Institute
Perry Yee, Libraries, UW Seattle
Reed Garber-Pearson, Libraries, UW Seattle
Dovi Mae Patiño, Libraries/MLIS, UW Seattle
The UW Libraries, in collaboration with Graduate School Core Programs, developed a pre-fall (non-credit) online program for graduate students to teach tools and strategies that encourages them to research smarter, not harder. The Graduate Student Research Institute (GSRI) is a week-long asynchronous workshop that introduces students to academic research skills and resources to become effective and ethical researchers, as well as strategies for managing academic and research workload and adjusting to the rigors of graduate school. Our poster highlights the process used in building this program and strategies for facilitating learning and community-building online.
GSRI was convened in response to the CTL's TA/RA Conference re-focusing solely on teaching & learning rather than research. The Libraries and Core Programs developed this new research preparation program to be inclusive and accessible to graduate students across campuses and disciplines. GSRI is unique in that it does not have a specific model that it was built on.
GSRI addresses the need for community-building and information-sharing among UW students and support staff at the beginning of the academic year. For students, it serves as an online orientation to Libraries and campus-specific support resources. GSRI also acts as a space for graduate students to meet peers within their program and a librarian who specializes in their department.
GSRI provides an opportunity for staff to engage in online teaching and instruction and reflect on their own teaching practices. GSRI could be utilized in other academic departments to encourage exploration of online teaching and learning and to collaborate between campuses, schools and non-academic units.
Program evaluations indicate an appreciation for connecting students to research resources, providing a holistic understanding of graduate research, and offering support from mentors. We want to share findings from our program assessment and discuss how we intend to develop GSRI in the future.
Poster #38:  The "Achieving Change in Our Communities for Equity and Student Success (ACCESS) in Stem" Project
Erica Cline, SIAS, UW Tacoma
Elin Björling, HCDE, UW Seattle
Joyce Dinglasan-Panlilio, SIAS, UW Tacoma
Ed Kolodziej, SIAS, UW Tacoma
Annie Kuo, Education, Stanford University
Sarah Lindhartsen, SIAS, UW Tacoma
Marc Nahmani, SIAS, UW Tacoma
Amanda Sesko, SIAS, UW Tacoma
Mary Pat Wenderoth, Biology, UW Seattle
Ka Yee Yeung, Engineering and Technology, UW Tacoma
UW Tacoma experiences low retention and graduation rates for STEM-interested students. Many of these students are lost before they enter STEM majors, dramatically decreasing the pipeline of qualified STEM students who are prepared to enter the workforce. This year we have launched a new project to address this challenge. The "Achieving Change in our Communities for Equity and Student Success (ACCESS) in STEM" program recruits talented, low income students to STEM majors, and seeks to support their retention and academic success by providing focused mentoring, a living learning community, course-based undergraduate research experiences, and two years of targeted scholarship support. In this first year of this program, we have recruited our initial cohort of 13 freshmen, and have launched weekly group mentoring, bi-weekly faculty mentoring, and a STEM cluster in campus housing.
We hypothesize that early research, strong learning communities, and equity and inclusion interventions will result in increased STEM retention and graduation rates for ACCESS scholars and a corresponding increase in the sense of identity and belonging in STEM, particularly for underrepresented minorities. We will test this using a mixed-methods approach combining yearly surveys with engagement questionnaires and interviews.
While we only have preliminary data from initial surveys, certain themes have already emerged. In their first quarter on campus, the majority of students in our study report feeling lonely or homesick, 35% report feeling high levels of stress, and 30% have already considered withdrawing from their education. While we cannot yet assess the impact of mentoring, scholarship, and other supports, our initial results have highlighted the challenges experienced by low income STEM-interested freshmen in their first quarter, suggesting that support and mentoring may be particularly important at this stage of their education.
Poster #39:  "How I Do It": A Didactic Conference for Surgical Trainees
Nicole Zern, Surgery, UW Seattle
Karen Horvath, Surgery, UW Seattle
"How I Do It" conference uses a stress-free approach to general surgical trainee education that emphasizes pearls of wisdom gleaned from clinical experience. Rather than focusing on disease-based content, the faculty discuss patient management using their unique experiences. This informal approach to teaching is without use of typical Socratic methods and rarely utilizes PowerPoint.
"How I Do It" conference occurs weekly prior to the start of clinical duties. All general surgery residents and students attend. Faculty presenters encompass all members of the UWMC General Surgery Department as well as other Department of Surgery faculty with interest in participation.
The ACGME Resident Survey identified need for improvement upon "balance between educational and other clinical demands." Our internal programmatic survey identified that residents did not receive enough faculty-led didactic education at UWMC. In response, we developed this conference to specifically teach clinical skills based on personal experience that would be difficult to learn via self-study.
Since implementation of this conference, we have made modifications based on resident and faculty feedback. We have expanded the pool of faculty presenters to include all surgical disciplines. We have modified the time of the conference to not conflict with clinical duties, thus allowing "protected time" for education. We have encouraged faculty to use a non-Socratic style that fosters an open discussion rather than placing pressure on the learner to perform by answering questions. As faculty, this has allowed us to impart our clinical expertise to trainees in a manner akin to an apprenticeship model. The residents have an opportunity to gain unique insight that is not available in surgical textbooks.
The learners of today readily use multiple resources to obtain knowledge. Didactic instruction from faculty remains an important aspect of surgical resident education. This non-Socratic format is valued as an adjunct to self-directed study.
Poster #40:  Panopto Utilization After Attending Face-To-Face Anatomy Lectures
Torey Gilbertson, Rehabilitation Medicine, UW Seattle
Research Question: What percentage of students utilize simultaneous Panopto recordings of anatomy lectures and does utilization help students perform better in the class?
Context: Lecture-based Functional Anatomy course for graduate students in Department of Rehabilitation Medicine.
Methods/Assessment: Panopto lecture capture software using wide-angle webcam and wireless microphone recorded each face-to-face lecture. Student use statistics taken from Panopto site and evaluated for viewing data (time, number of students, number of views, etc.). Student performance measured by GPA in class. Anecdotal reporting from online course evaluations was also obtained.
Results: 18 lectures captured for 1359.23 minutes total. 68 different students (77.27%) reviewed at least a part of one lecture. One student reviewed every lecture and 7 students reviewed 17 lectures. The total number of views was 891 (average 49.5) per lecture. Students viewed part or all of the lecture from 1 to 8 times (average 1.62), and between 16 and 44 students viewed each lecture (average 30.5). The amount of lecture viewed ranged from 1 minute to 100% of the lecture (average 46.71%), with a total of 30351.24 minutes reviewed. About 1/3 of students came back for multiple viewings on any lecture. 73% of students indicated Strongly Agree (50%) or Agree (23%) the "Panopto Lectures helped me in class" (median score 4.5/5). No relationship was seen between number of views or minutes of viewing and class performance.
Application: Panopto did not inhibit the ability to teach naturally. Most students used the technology during the quarter, and feedback on the end-of-the-quarter course evaluations indicated that they appreciated the lecture capture. Students went on to request lecture capture in other classes as a result. Though no correlation was seen between viewing and performance, it is possible that lower-performing students still may have benefitted from reviewing lectures and may have done worse without utilizing Panopto.
Poster #41:  TeachIM.org: An Online Resource for Residents-As-Teachers
Yilin Zhang, General Internal Medicine, UW Seattle
Neha Deshpande, General Internal Medicine, UW Seattle
Brandon Fainstad, General Internal Medicine, Valley Medical Center
TeachIM.org is an online tool that facilitates resident-led teaching on inpatient internal medicine rotations. Senior residents often are the primary educator for medical students and interns, responsible for up to 5 learners each rotation. Duty hour restrictions have compressed clinical responsibilities, resulting in decreased time for didactic teaching. A major barrier is insufficient time to teach and prepare materials. Online tools are increasingly utilized for more efficient medical education. However, existing tools primarily promote self-directed (or independent) learning, sacrificing the benefits of collaborative, interactive learning. Thus, senior residents require additional resources to deliver more frequent, high-quality teaching on inpatient rotations.
TeachIM.org is an open-access online platform comprised of ready-made and evidence-based teaching materials on core medicine topics. It is a resource for resident-teachers and seeks to increase teaching frequency by decreasing time required to prepare didactic materials. All content includes key elements of high-quality teaching materials – defined learning objectives, take-home points, visual and interactive teaching methods. Materials are available as clinical cases, images (radiology and ECGs), or chalk talks. All content is accompanied by teaching scripts with specified target lengths, though the content is readily customizable for different allotted times or target learners. Additionally, there is flexibility in how the teaching materials can be presented – reproduced on a whiteboard or using the website itself as the teaching platform. TeachIM.org also provides suggested curricula guiding use of teaching scripts.
In our experience, the incorporation of this tool on inpatient rotations has allowed for increased opportunities for senior residents to provide more frequent and interactive teaching. More teaching opportunities not only benefit learners, but also senior resident-teachers as it enhances their knowledge acquisition and retention. With time constraints affecting all aspects of medicine, this innovative tool can be readily adapted to other medical disciplines and clinical settings.
Poster #42:  Withdrawn
---
Poster #43:  A Collaborative Approach to Defining Essential Undergraduate Biology Competencies
Alexa Clemmons, Biology, UW Seattle
Jerry Timbrook, Sociology, University of Nebraska-Lincoln
Jon Herron, Biology, UW Seattle
Alison Crowe, Biology, UW Seattle
What should a Bachelor's degree in biology encompass? Biological knowledge has grown so vast that it is not feasible for a general biology curriculum to adequately "cover" all topics in four years. Furthermore, biology graduates pursue diverse careers in and out of STEM and therefore need transferrable skills. To address these challenges, multiple influential groups in biology education have sought to redefine curricula, most notably AAAS in the 2011 report Vision and Change in Undergraduate Biology Education. This report outlines an exciting transformation in biology education, including the organizing of curricula around five core concepts and six core competencies. However, concept and competency descriptions were purposefully left brief to encourage ongoing conversations among educators. Taking a backwards design approach to curriculum development, we set out to elaborate the core competencies into a nationally validated set of learning outcomes (called the "BioSkills Guide") that describes what skills general biology majors should have by the time they graduate.
To develop the guide, we employed web surveys, semi-structured interviews, and interactive workshops to gather feedback from over 500 biology educators with experience teaching a range of biology subdisciplines, course levels, and student populations. We chose to focus on instructor perceptions at this stage because they bring expertise as scientists and educators, and they are the intended end users. We iteratively revised the guide following five rounds of in-depth feedback, and then nationally validated the final draft. In this poster, we present our mixed-methods approach to developing the BioSkills Guide and share findings from our quantitative and qualitative analyses. We envision the guide being a widely valuable tool for instructors and administrators planning teaching of biology core competencies in individual courses or whole undergraduate programs. Furthermore, because the competencies span broadly relevant skills, it could be readily adapted for other STEM disciplines.
Poster #44:  Design-Based Analysis of a Mentored Teaching Experience for STEM Postdocs
Elaine Klein, SIAS, UW Bothell
Rebecca Price, SIAS, UW Bothell
Science Teaching Experience for Postdocs (STEP) provides undergraduate teaching experiences for postdocs with 100% research appointments. The program's mission is to mentor a diverse pool of postdoctoral fellows who are dedicated to teaching scientifically with inclusive, demonstrably effective, student-centered pedagogies. In this study, we sought to characterize the programmatic elements that supported STEP Fellows in developing their pedagogical skills. This characterization will help develop principles of design for similar types of experiences to prepare scientists to teach. We asked:
What are the key elements in this mentored teaching experience that support scientists in successfully learning and implementing evidence-based, student-centered pedagogical strategies?
Data for this study included: 1) ethnographic observations of two STEP orientation settings and nine class meetings; 2) document analysis of class materials developed by the postdocs; 3) focus groups with nine STEP fellows. We then applied a Design-Based Research lens to make apparent the programmatic design elements that supported postdocs' teaching practice. Our preliminary findings show that:
STEP Fellows directly incorporated specific active learning strategies that were introduced and modeled during the STEP orientation sessions, such as backward design to develop activities, and using the jigsaw structure for class discussions.
Debrief sessions with co-instructors and a teaching mentor, which followed each class, were crucial to Fellows' teaching self-efficacy and cohesion as a teaching team.
Fellows' connections to other education-interested scientists fostered a sense of community that empowered their teaching practice in STEP and their concurrent emergence on the academic job market.
This study has direct implications for the design of other experiences that prepare scientists to teach, which are increasingly being implemented at a variety of institutions, by adapting the elements described above. Additionally, intentionally designing programs for scientists to use inclusive teaching techniques has the potential to transform undergraduate classrooms into spaces for equitable science learning.
Poster #45:  The Importance of Training and Team Teaching in Professional Programs
Katrina Herzog, Social Work, UW Seattle
Casey Drobnick, Social Work, UW Seattle
Professional degree programs, such as Social Work, are unique contexts for teaching and learning within larger University systems. Instructors are often hired based on their expertise as practitioners, which has many advantages, yet may lead to inconsistencies in teaching practices. Standardized training and collaborative teaching teams can mitigate issues resulting from practice differences, allowing instructor variation to contribute to a rich and diverse learning environment. Students and instructors within the School of Social Work (SSW) formally expressed concern about the perceived lack of support for new instructors, which for many contributed to confusion about course expectations and how to seek academic support. This context provided a unique opportunity to explore the following question: "What is the nature and extent of support new instructors receive, and what needs remain unmet?"
Researchers administered semi-structured interviews with six lead instructors of SSW teaching teams. Questions focused on support, resources, and training. Interviews were transcribed and analyzed using a content analysis approach. Trustworthiness was enhanced by utilizing feedback from an outside researcher (researcher triangulation), and comparing data against meetings with administrators as well as observations during a student meeting (data source triangulation).
Themes highlighted the value of a team teaching structure, including mentorship, collaboration, and peer support. Unmet needs included transparency and accountability from the administration, and strategies for communicating instructor responsibilities to students. Additionally, team leads indicated a need for more structured onboarding practices and explicit expectations regarding instructor responsibilities.
Professional degree programs that value a diverse teaching body should implement more structured onboarding, including clear expectations around job requirements and strategies for accessing teaching supports and resources. Transparent communication is needed throughout the teaching and learning community regarding team teaching structures. Utilization of teaching teams can support instructors' adaptability to diverse student needs, while facilitating accountability across the broader teaching environment.
Poster #46:  Teaching Accessibility at Scale: A National Survey and Feasibility Study
Amy J. Ko, The Information School, UW Seattle
Nearly one in seven people worldwide have some form of disability that interferes with their ability to use devices such as computers, laptops, tablets, and phones. However, this is only because software isn't designed to be accessible to people with diverse abilities, and this is because few designers or engineers of software are educated about accessibility in higher education. To address this gap, how can an entire national community of higher education CS educators be convinced and prepared to teach about the role of accessibility in computing? To investigate this question, we have conducted two studies. The first was a national survey of 14,176 higher education CS educators about their awareness and interest in integrating accessibility topics into their classes. We received responses from faculty from 318 of 352 U.S. colleges and universities with CS departments, finding, among other things, that faculty that teach accessibility are twice as likely to be female, to have expertise in HCI and software engineering, and to know people with disabilities, and that the biggest barrier to teaching accessibility is content expertise about accessibility. Our second study investigated ways of providing this content expertise at scale through online professional development training. With interviews with 17 faculty who reviewed our training, we found that even if such training were available, there are also many institutional, organizational, and structural barriers to change. These studies reveal the many barriers to even minor curricular change at a national scale.
Poster #47:  Peer Facilitators Reduce Gender Achievement Gap in Precalculus and Calculus
Bryan White, School of STEM, UW Bothell
Emily Gismervig, School of STEM, UW Bothell
Cinnamon Hillyard, SIAS, UW Bothell
Introductory math classes such precalculus are gatekeepers for many students. Students who do not do well in precalculus will not successfully complete calculus and are not able to continue into STEM and business majors. Women are 1.5 times more likely to leave the STEM pipeline after calculus compared to men (Ellis, 2016). Comparing women and men with similar mathematical abilities, Ellis found that women start and end the term with lower mathematical confidence than men do. In order to better support precalculus students and increase student success, we implemented a peer facilitator (PF) program. PFs met weekly with groups of 15–20 precalculus students to review material from that week's precalculus class and to work on practice problems. In addition, PFs discussed college readiness skills like studying for exams, time management, and utilizing campus resources during their sessions. PFs reflected on their students' progress each week and notified the faculty member or an academic advisor if they were concerned about a student's progress, learning, or behavior. We analyzed the success of students in precalculus with PF support and compared it to the year before without PFs. Importantly, we followed each student cohort to assess learning in subsequent calculus courses. Looking at achievement in the class as a whole (n=208), we did not detect a difference in success in precalculus; however, 7% more students were able to succeed in Calculus 1. 8% more women and 5% more women passed Calculus 1 and Calculus 2 after having PFs in precalculus. PFs closed the gender achievement gap in precalculus by 32% and the achievement gap was also reduced in Calculus 1 and Calculus 2. It is unknown whether the persistent beneficial effect is due to the extra practice and mentoring during the precalculus PF sessions.
Poster #48:  Withdrawn
---
Poster #49:  Tell Me More! Portfolios Reveal Technical-Writing Class's Impact on Engineers
Penny Hinke, Electrical and Computer Engineering, UW Seattle
John Webster, English, UW Seattle
Engineering students often believe that engineers don't need to write, but the UW Department of Electrical and Computer Engineering (ECE) believes otherwise. ECE thus requires that students take an advanced technical writing course in addition to their college-wide first-year course, a requirement that frustrates many students and adversely affects their attitude towards the course.
Advanced Technical Writing for Electrical Engineers (EE 393) is designed for juniors, but students often take it as seniors, when they typically focus more on graduating and getting a job than on becoming stronger writers. Currently, the class's 80 students attend two 1h20-minute lectures and one 1h50-minute quiz section per week. Assignments include two oral presentations, four written assignments (requiring drafts and revisions), and daily in-class activities. All in all, EE 393 is a complicated enterprise; as such, it makes accurate assessment of student learning difficult. Thus, looking for a way to get a deeper sense of students' experience, in the Fall of 2018 the instructor piloted a new mode of assessment: a portfolio of papers written in the course, combined with a 2–3-page reflective essay.
The results were impressive: the portfolios and reflective essays revealed for the first time the positive impact the course had had on students' written communication abilities and indicated that students valued the growth of their oral skills as well. Indeed, students reported acquiring or improving a range of new skills as well as existing ones—from the known-to-new principle, to the ability to write good paragraphs, to a capacity for writing concisely. Many students also reported more confidence in their editing skills, a new-found appreciation for writing, and a turn-around in their negative attitude about writing.
This poster will explain how the portfolio was defined and implemented and highlight examples of students' responses.
Poster #50:  The Impact of Evidence-Based Teaching on Student Learning
Sungmin Moon, Biology, UW Seattle
Mary Pat Wenderoth, Biology, UW Seattle
Jennifer Doherty, Biology, UW Seattle
Deborah Wiegand, Chemistry, UW Seattle
There is extensive evidence that active learning or evidence-based teaching [EBT] is more effective in student learning than passive traditional lecture (Freeman et al., 2014). However, there is little research on what intensity or duration of active learning is most effective at enhancing student learning and if there is a differential impact on different student groups. We were interested in determining the level of active learning used in seven STEM departments at one research university and how this level of active learning impacted student learning. We posed the following two research questions: (a) Were there any meaningful patterns in active learning practices across the STEM classes, and (b) Were there any significant achievement gaps in learning among different patterns of EBT practices and different student groups? Data were collected from 17 faculty across one academic year including class videos, all exam data, student performance on each question, and student demographic information. A total of 110 classes were coded using the practical observation rubric [PORTAAL] (Eddy, Converse, & Wenderoth, 2014). The coded data were analyzed to determine meaningful patterns of EBT practices using latent class analysis [LCA]. We found that there were variations in implementing EBT practices and these variations emerged as three latent classes (i.e., high, medium, and low classes). Specifically, each latent class was different in the implementation of 10 active learning elements. While there were no achievement gaps in high active learning class, achievement gaps based on gender, underrepresented minority [URM] status, and educationally and economically disadvantaged students [EOP] status were found in low and medium active learning classes. High active learning contributed to reducing achievement gaps between different student groups. Our goal is to create and document an affordable, scalable, sustainable, and evidence-based framework for universities across the US for promoting innovative teaching practices on their campuses.
Poster #51:  Active Enough? Assessing the Impact of Screens in Active-Learning Classrooms
Ian Schnee, Philosophy, UW Seattle
Ben Marwick, Anthropology, UW Seattle
There is substantial evidence that use of phones and other screens in class negatively impacts student learning. There is also substantial evidence that classroom response systems (CRS) positively impact student learning. Many CRS, though, including the Poll Everywhere system adopted by UW, require screens in class. We investigated whether the positive benefits of active-learning allowed by CRS outweigh any detrimental effects of screen use in class.
To do so, we used a quasi-experimental design covering three iterations of PHIL 120: Introduction to Logic (Spring 2016, 2017 and 2018). PHIL 120 is a lecture course of 180 students per quarter (n=538). We controlled for several variables, including instructor, course textbook and materials, assessment methods, course difficulty, student GPA, etc. The independent variable was the use of screens in the classroom. In 2016, students used a CRS without screens ("clickers"), and a no-screens policy was enforced (monitored by TAs). In 2017, students used a CRS with screens (Poll Everywhere), but other uses of screens were regulated (non-CRS uses monitored and grade penalties enforced by TAs). In 2017, students again used a CRS with screens (Poll Everywhere), with unregulated screen use. The dependent variables were student engagement in lecture, measured by trained observers, and student performance on the final exam, measured by a set of higher- and lower-cognitive-order questions common to the exams in the years studied.
We found various conditions of screen use had no significant impact on student performance or engagement. Students performed equally well in the three years on questions at both higher and lower cognitive levels. This result has broad implications, because many faculty at UW and nationwide employ active-learning strategies and struggle with formulating and enforcing sensible screen-use policies. Our study suggests that it is possible to reap the benefits of screen-based CRS without the harmful side effects.
Poster #52:  Investigating Student and Mentor Outcomes in an Introductory Biology CURE
Joya Mukerji, Biology, UW Seattle
Katie Dickinson, Biology, UW Seattle
Liz Warfield, Biology, UW Seattle
Elinore J. Theobald, Biology, UW Seattle
Matt Sievers, Biology, UW Seattle
Mariah J. Hill, Biology, UW Seattle
Elisa Tran, Biology, UW Seattle
Grace E. C. Dy, Biology, UW Seattle
Elizabeth Glenski, Biology, UW Seattle
Ben Kerr, Biology, UW Seattle
Scott Freeman, Biology, UW Seattle
Previous studies have shown that students who perform experimental research are more likely to: 1) improve their understanding of how science is conducted, 2) identify themselves as belonging in the scientific community, and 3) pursue science-related careers. To enhance equity of access to research opportunities, we created a course-based undergraduate research experience (CURE) in 2 quarters of the introductory biology series at UW-Seattle, in which students perform authentic research addressing presently-unanswered questions about evolution of antibiotic resistance.
To investigate how CURE participation influences students' scientific abilities and attitudes, we measured CURE students' learning outcomes versus those of students in the same lecture who attended non-CURE laboratory sections (~72-96 students in each condition). At the beginning, middle, and end of the CURE, we administered survey items to assess students': 1) understanding of evolution [ACORNS], 2) ability to design experiments [E-EDAT], and 3) attitudes regarding science and themselves [MSLQ, PERTS]. Categorical ordinal modeling indicated that CURE students were 86% more likely to score at least 1 point higher on experimental design (E-EDAT, 11-point customized rubric) and 6.3-fold more likely to score at least 1 point higher on explaining trait-gain via evolution (E-ACORNS, 13-point rubric). Initial qualitative data indicate that CURE students consider their research relevant for society and their future careers. Furthermore, Peer Facilitators (CURE alumni who mentor current students) describe the CURE as a research gateway that fosters inclusivity.
The UW Introductory Biology CURE provides students with an authentic research experience over 2 quarters. Unique features of this CURE include the quantitative nature of students' research and its scale and context: the UW Intro Bio CURE will serve 1000's of students per quarter at a large research-based university. Therefore, our findings may set a precedent and help inform the design and implementation of future high-enrollment CUREs at other higher education institutions.
Poster #53:  Withdrawn
---
Poster #54:  Developing Learning Progressions in Animal Physiology
Emily Scott, Biology, UW Seattle
Jack Cerchiara, Biology, UW Seattle
Jenny MacFarland, Biology, UW Seattle
Mary Pat Wenderoth, Biology, UW Seattle
Jennifer H. Doherty, Biology, UW Seattle
To gain expertise in a field is to appropriately use fundamental disciplinary principles. However, students often rely on factual recall rather than principle-based reasoning to solve problems. We use learning progression (LP) research as a theoretical framework to better understand how students develop principle-based reasoning. We focus on the principles of flux (i.e., movement of substances down gradients) and mass balance (i.e., Conservation of Mass) in physiological systems. We developed two LPs that describe the many ideas students hold about these two processes as they progress towards mastery. To do this, we created and administered online surveys containing constructed response questions about flux and mass balance scenarios in respiratory, cardiovascular, renal, and neuromuscular systems. More than 2000 undergraduate biology students across academic levels at two R1 institutions and two community colleges participated. We used a constant comparative method to determine patterns in student reasoning across physiology systems.
We identified five levels of reasoning that students exhibited for flux and four levels for mass balance. In our flux LP, level 1 (L1) students: used storytelling or non-mechanistic reasoning; L2: used principle-based reasoning but with errors; L3: used principle-based reasoning with components in isolation; L4: used principle-based reasoning with consideration of the interacting components, L5: used principle-based reasoning with full consideration of interacting components and threshold values. For mass balance L1: provided non-matter tracing causal explanations; L2: conflated fluxes with pool sizes; L3: accurately explained how the magnitude of one flux influences pool sizes; L4: used both the "rate in" and "rate out" of a material. Instructors can use our learning progressions to tailor instruction to ideas students find challenging about physiology and in ways that shift student reasoning from primarily factual recall towards principle-based reasoning.
Poster #55:  yEvo: A Hands-On Evolution Research Project for the High School Classroom
Bryce Taylor, Genome Sciences, UW Seattle
Ryan Skophammer, Biology, Westridge School for Girls
Alexa Warwick, BEACON Center for Evolution, Michigan State University
Maitreya Dunham, Genome Sciences, UW Seattle
The AP Biology curriculum revolves around evolution, but high school teachers who want to use wet lab exercises that demonstrate concepts in evolution have limited options. We are developing a set of laboratory exercises using the budding yeast S. cerevisiae that are tailored to the constraints of high school classrooms, allowing students to participate in an ongoing research project (yEvo). We have partnered with an AP Biology teacher in a private school setting (Westridge School for Girls) with access to resources and training that are beyond most high schools. This partnership has allowed us to experiment with implementation and refine protocols in his classroom, with the goal of distributing lesson plans broadly in public school settings.
Students participate in a 7-week evolution experiment (with regular but minimal hands-on time), during which they apply a selection pressure to budding yeast. At the end of this, they send their evolved yeast to the Dunham lab at University of Washington for whole-genome sequencing to identify mutations that may play a role in adaptation. Students then help us comb the scientific literature to see what (if anything) is known about "their" mutations. For the first implementation, the selection pressure we used was an over-the-counter fungicide called "Fungicure". Student experimental data has proven to be high-quality and has the potential to provide new insight into fungicide resistance.
In our first implementation (2017-2018 school year), a post-lab survey instrument helped us to assess strengths and weaknesses of our approach to guide further refinement. In our second implementation (2018-2019 school year), we are administering pre- and post-lab survey instruments to assess impact on content knowledge and student interest and confidence in STEM.
We have established partnerships with additional schools to trial implementation of our lesson plans and can make any of our materials available for interested parties.
Poster #56:  Withdrawn
---
Poster #57:  Co-Designers of Innovation: Design Practices to Enhance Research- Practice Partnerships
Gina Tesoriero, Learning Sciences and Human Development, UW Seattle
In this poster, I present an empirical study of researcher and practitioner learning through collaborative design practices of professional learning resources for state science education leaders. My aim is to understand how coordinated enactment supports the design process. My analysis focused on four rehearsal sessions that brought researchers and practitioners together through computer supported collaborative learning environments. These virtual rehearsals focused on tools designed to support the implementation of equity-, student-, and practice-centered science learning across educational systems. I analyzed video data generated from group interactions through qualitative methods, with a focus on how coordinated enactment informed the use and adaptation of co-designed resources. To assess learning, I used a code book created by Damşa (2014) to identify moments of generative collaborative action. From these analysis four themes emerged: (1) virtual rehearsal provided insight into the facilitation process, (2) virtual rehearsals informed adaptations based on experience as a participant, (3) virtual rehearsal informed future enactment of the resource, and (4) virtual rehearsal informed new futures for co-designed resources. These findings illustrate the importance of practitioners' epistemic agency when negotiating enactment in their local contexts developed through interactions in rehearsals. Research- practice partnerships engaging in co-design can benefit from virtual rehearsals as a tool to uncover tensions and share adaptations. Virtual rehearsals create the space to expand co-design practices to make critical shifts in imagined participation structures that will likely create more equitable learning experiences for teachers that can have an impact on their practice.
Poster #58:  Implementation and Measurement of High Structure in General Chemistry
Cynthia Stanich, Chemistry, UW Seattle
Colleen Craig, Chemistry, UW Seattle
Michael Mack, Chemistry, UW Seattle
Abbie Pickering, Chemistry, UW Seattle
Data from 15 years at the University of Washington show that there are pronounced racial disparities in general chemistry grades and failure rates. A peer-mentored program called STEM-Dawgs has been shown to improve this gap for a population enriched in traditionally underrepresented students in STEM majors (Stanich et al., 2018), and high structure and active learning have been shown to reduce gaps in biology (Haak et al., 2011) and in chemistry (Deri et al., 2018). For this implementation, high structure included pre-lecture reading quizzes, weekly assigned worksheet problems to check in discussion section, weekly ALEKS objectives, learning objective training, and laboratory assignments. Active learning included clicker questions with peer instruction in the lecture hall and scaffolded group work in discussion sections. Our research questions were 1) Can introducing high structure, active learning and peer-mentors improve the opportunity gap in our general chemistry course for underrepresented populations in STEM, and 2) Will this implementation improve students' self-efficacy and sense of belonging relative to this chemistry course? We measured exam scores and affect to determine the relationships between them. This poster presents the methods of our implementation and reports the results from mixed effect regression modeling of two quarters including three lecture sections of this method.
Poster #59:  Getting Students out of the Classroom and Into the Wild
Ellen Bayer, Culture, Arts and Communication, UW Tacoma
I outline strategies for helping our students access nature and provide an overview of a scaffolded assignment that allows them to craft a story about their experience. Many of my students are first-time hikers; many are People of Color; some are differently abled; and most lack resources necessary to access the outdoors. The assignment introduces students to others who share their background and empowers them to explore places from which they have felt excluded. The project also serves to lay the groundwork for a deeper commitment to sustainability. It works within the premise that, if students develop a personal relationship with the natural world through a direct experience in the wild, then they are more inclined to invest their own time, thought, and energy in engaging with the broader environmental crisis we face, both locally and globally. The project stems from 8 years of experience sending students into the natural world. I have refined the assignments based on my observations and reflections as well as research in the field; engagement in discussions of ecopedagogies with colleagues; the resulting student work; and student feedback. The project serves as a gateway to the natural world for many students while also validating their experience. Our students represent a diverse range of voices and experiences, and their stories help to diversify the types of stories included in conversations about personal human connections to the natural world. Storytelling is a universal act, and I can give faculty from across the disciplines guidelines and resources for implementing it into their courses. We should all strive to get our students out of the classroom, so I will offer strategies for connecting students to outdoor resources; preparing them for outdoor excursions; and developing interdisciplinary assignments that allow students to process and express what they learned from the experience.
Poster #60:  Think You Were Graded Unfairly? Prove It. Here's How…
Tamara Neely, HCDE, UW Seattle
Dianne Hendricks, HCDE, UW Seattle
Here we present our invitation for students to engage in an optional but highly incentivized practice in persuasive communication: requesting an assignment re-grade. During an in-person conference, the student must present a persuasive argument that incorporates the course concepts and connects the student's work to the rubric or stated assignment outcomes.
ENGR 231: Introduction to Technical Communication is required for most engineering majors. Several instructors teach 30-student sections each quarter.
We have observed that many students may not challenge a grade even when they are disappointed or feel it was unfair, often because of cultural norms or the power imbalance between instructors and students. This is particularly important to us because we are working to make engineering a more accessible major for underrepresented students and because almost one third of the students enrolled are international students.
We offered students a formal process to challenge an assignment grade in hopes of removing cultural or power barriers. This persuasive communication opportunity is also a valuable pedagogical innovation because none of the assignments in this course directly addresses persuasive communication. This re-grade opportunity incentivizes students to apply course concepts to a situation with real-time, real-world direct benefits.
Our initial observations come from student feedback and interactions with students who requested re-grades. Importantly, we observed that students from underrepresented groups and international students were more likely to respond to this re-grade invitation in ENGR 231 than in our previous courses that did not include a formal re-grade policy.
This re-grade policy may be applied in any course across all disciplines. Traditionally, instructors encounter a few students who will undertake this process without an invitation, but those students who would not otherwise approach an instructor for a re-grade stand to gain immensely through this opportunity.
Poster #61:  Withdrawn
---
Poster #62:  Experiential Learning in the Service-Learning Course
Shauna K. Searcy, Language/Rhetoric, UW Seattle
Following David Kolb's model of experiential learning, I guide my students through his four stages 1) Concrete Experience 2) Reflective Observation of the New Experience 3) Abstract Conceptualization and 4) Active Experimentation (https://www.simplypsychology.org/learning-kolb.html). I give my students brief exercises to complete within the community, and they reflect on those experiences through production in various multimodal genres. This reflection gives them an opportunity to conceptualize the lessons learned from the experience while informing experimentation in new exercises. Students are also asked to analyze and/or critique the pieces their peers produce. I teach towards Transfer in my class, so I invite students to learn from working in new genres so that when they come across new genres in other disciplines, they will know how to read the rhetorical situation and embedded expectations. Having students be mindful of elements such as medium, purpose/message, context, and audience prepares them for future writing situations beyond the English classroom.
The course I am teaching is ENG 121A, a service-learning, composition course on the topics of Homelessness and Anti-Racism. I have a linguistically and culturally diverse set of 23 students in my course. Genre-based studies, contact zone theory, translingual/transcultural practice, and experiential learning inform my research. To duplicate this model, teachers must build in "hands-on" experience that results in rich reflective observations, analysis, critique, and experimentation. It is also important to teach towards Transfer, so students can see the benefit of assignments that prepare them for writing situations outside of the English classroom. The foundational learning style used in this type of experiential learning is 'accommodating' or "hands-on" learning, of doing and feeling, but the other learning styles that Kolb introduces are also used especially in the reflection and experimentation phases (i.e. diverging, assimilating, and converging) (https://www.simplypsychology.org/learning-kolb.html).
Poster #63:  Neuroscience for Tibetan Buddhist Monastics
Eric Chudler, Bioengineering, UW Seattle
The Science for Monks program was established to bring western scientists to India to conduct workshops to share concepts about western science with Tibetan monastics in exile. The monastics undergo decades of philosophical training that includes logic, debate, and contemplative practices. Neuroscience is a featured topic within the workshops combining didactic teaching with a strong emphasis on scientific inquiry. Neuroscientific topics focus on neuroanatomy, neurotransmission, reflexes, the senses, memory, learning and sleep. Neuroethical cases provide opportunities to explore the monastics' sense of compassion and their rich tradition of debate. Expert English-Tibetan translation by staff from the Tibetan Library helped bridge the language barrier between western scientists and the monastics. Nevertheless, many neuroscientific words do not have suitable translations in Tibetan and have to be created. Some of the monastics who have participated in the "leadership workshops" have returned to their monasteries and have established science classrooms and laboratories to continue their own learning and to share science with the local monastic and lay community. These intensive professional development workshops provide scientific content knowledge with an emphasis on educational philosophy and pedagogy. Journaling and multiple writing exercises are integrated into the course to provide opportunities for reflection, solidify content learned, and support to formulate new questions. Engaging with monastic scholars who come from different cultures, speak a different language and are new to science presents exciting challenges and opportunities. Instructors should consider these characteristics of their students to ensure that course materials are developed with appropriate language and attention to differences in learning abilities. Although Tibetan Buddhist monastics and western scientists use different approaches to investigate the natural world, both groups can learn from each other by discussing how they gain knowledge, evaluating the limits of their methodologies, and having mutual respect for different ways of knowing.
Poster #64:  Exploring Micro-Reflection Activities: Possibilities and Insights
Jennifer Turns, HCDE, UW Seattle
Taryn Bipat, HCDE, UW Seattle
Yulianna Flores, Education, UW Seattle
Mitchell Fajardo, HCDE, UW Seattle
This project is focused on supporting student reflection in five minute windows (i.e., micro-reflection activities). In addition, the project is focused on what early career educators learn from designing and enacting such reflection activities.
Three early career educators designed and implemented weekly micro-reflection activities (i.e., reflection activities that take around 5 minutes) in their studio sections of a large introductory, practice-based, human-centered design course (HCDE 210). The educators were given freedom to design and implement the reflection activities. The educators were expected to use pre-existing instructional materials for the rest of each studio session.
Reflection activities, instructional activities that support student engagement in reflective thinking, are a powerful tool in the toolbox of educators wanting to support student learning. Because reflection activities in teaching can go "under the radar" (particularly micro-reflection activities that take only 3-5 minutes), it is possible for educators to have a great deal of creativity in the design of reflection activities and to learn from exercising their creativity and seeing how students react.
Designed activities involved students moving around the classroom, interacting with a variety of materials, thinking about the course content and themselves, etc. In terms of professional development, the early career educators grappled with issues of knowing and assessment (thinking triggered by the challenge of assessing reflection activities themselves) and also space-time issues related to student learning (thinking triggered by realizing that some classroom reflection activities might give students thoughts that they explore beyond the classroom situation).
We anticipate that educators in other disciplines may be interested not only in the range of reflection activities that were leveraged but also the potential for the design and enactment of reflection activities to contribute to professional development.
Poster #65:  From Amateur to Amazing: TA Teacher Efficacy and Student Engagement
Joanna Wright, Learning Sciences and Human Development, UW Seattle
Lauren Summers, Teaching, Learning and Curriculum, UW Seattle
Denise Wilson, Electrical and Computer Engineering, UW Seattle
What kinds of teaching assistant (TA) behaviors have the greatest positive impacts on students? We present findings from a qualitative analysis of the role of TA behaviors in student engagement. TA behaviors were situated in the context of teacher self-efficacy, i.e. a teacher's confidence in their ability to teach successfully that is positively associated with motivation, achievement, and other academic outcomes. While previous studies have focused on the role of teacher self-efficacy among primary instructors (e.g. faculty), this study focuses on the self-efficacy of TAs.
Thirty student interviews were conducted as part of a larger study of student engagement in undergraduate engineering courses. Interviews were deductively coded in two phases, during which 10 distinct codes of behaviors associated with teacher self-efficacy were identified. Analyses revealed that of these behaviors, many students prioritized indications that the TA puts effort into teaching, teaches with clarity and organization, will support students through difficulty, and demonstrates enthusiasm. Other valued behaviors included refraining from criticizing student mistakes or knowledge gaps, preparing well for class, being willing to experiment instructionally, facilitating small-group work, and being fair with respect to grading and assignment deadlines.
This study highlights the influence of TA teaching behaviors on student learning experiences as well as the need for mentors and supervisors of TAs to support the development of these early-career instructors. While existing TA training efforts ranging from short orientations to multiple-day workshops are common, few explicitly emphasize building confidence and teacher self-efficacy. The impact of adding such emphasis to ongoing and formative TA professional development extends beyond the benefits of students perceiving TAs to be confident. The results of this study confirm that content knowledge is only part of what students need from good TAs, and that there are numerous valued teaching behaviors that emerge from strong teacher self-efficacy.
Poster #66:  Software Aiding in Denture Design for Dental Students
Apichai Yavirach, Oral Health Sciences, UW Seattle
Among all of the courses in dental treatment planning, denture design is one of the most challenging disciplines. Designing denture for partial tooth loss is not straightforward because designs are various in different patients due to many factors such as position and amount of tooth loss, medical condition, and financial status of patients. Different designs can also be used in the same patients depending on principles and types of dentures. Therefore, most pre-clinical dental students have problems in this course, not only because of the complexity and conceptual contents, but also lack of experience in treating patients. According to this problem, Department of Prosthodontics, School of Dentistry, Chiang Mai University has come up with a new approach. Instead of dividing students into small groups to discuss cases with instructors, we developed a prototype of computer software for students to study by themselves before the class. This software was designed to help students learn systemically by guiding them to design each denture components in order. It also enhances problem-based learning process with different scenario providing in the software. The final designs will be saved as electronic files which can be used later in interactive classroom activities. We selected some designs in the same scenario from different students, then let other students vote for the design they like and debate their reasons. The results show that students have more participation and learn better with this new approach with an average score of 4.64 out of 5 from questionnaires. From instructors' point of view, students are more active and have enjoyable time learning with this activity. Therefore, this approach is a good example that digital media combining with interactive classroom activities can be very useful for teaching in 21st century.