Center for Teaching and Learning
Symposium poster contest
Participants whose proposals are accepted for the Teaching & Learning Symposium will receive details on how to participate in the poster contest.
Poster contest timeline
March 31 (by 11:59 p.m.): Contest participants upload a PDF of their poster (via Google link).
Late April: Poster awards are announced.
Poster contest criteria
Appearance
Organization: clear and easy to follow
Good balance of visuals, text, and white space
Text: easy to read from a distance of 3-6 feet
Content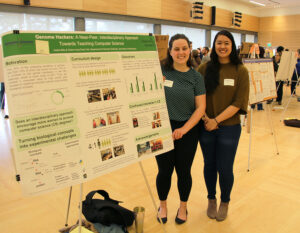 Purpose and context of the project are clearly stated
Outcomes, conclusions, and implications are clearly communicated and are tied back to the purpose of the project
The project narrative is clear and can be understood in 1-2 minutes of viewing
Explanations are free of jargon and accessible to a cross-disciplinary audience
In-person presentation
Presenters guide observers through the poster with a well-crafted and concise narrative
Presenters respond to observer questions
Examples
View the list of 2019 poster contest finalists and prize recipients.
Poster design resources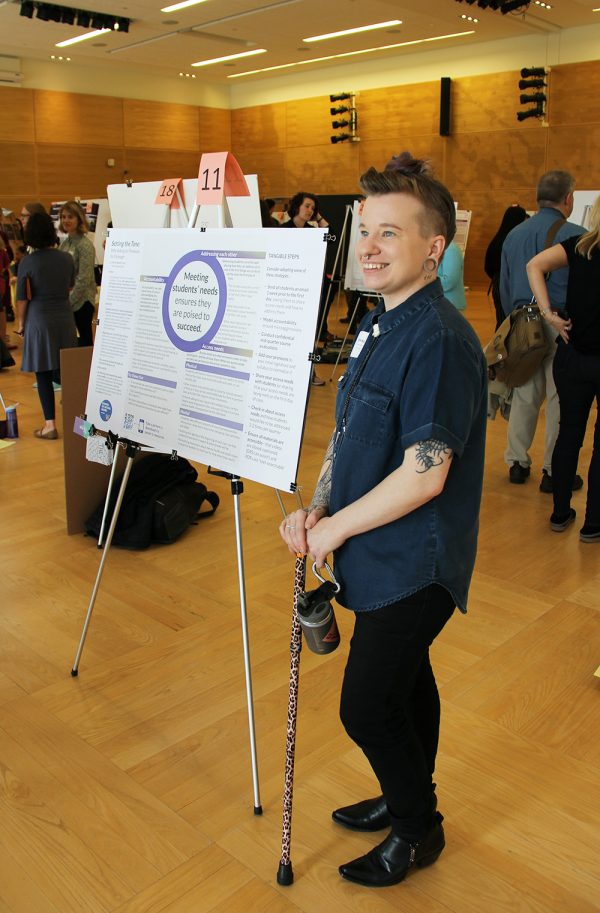 UW Brand Research Poster Templates
24″ x 36″ Powerpoint and InDesign templates designed by UW Marketing & Communications. These templates include UW logos and colors.
UW Design Help Desk
Located in the Allen Research Commons, the UW Design Help Desk provides free advice to UW faculty, staff and students on designing for presentation and publication.
Designing an Academic Poster, University of Leicester
Step-by-step guide for designing an academic poster.
Designing Communications for a Poster Fair, Pennsylvania State University
Tips for designing effective poster presentations.
Poster Samples, University of Texas at Austin
Poster samples along with notes highlighting their strengths and areas for improvement.