History
TfC UW was founded by Tikka Sears and Theresa Ronquillo (former TfC UW co-director) to promote inclusive, equitable teaching and learning environments for all members of the UW community.
Since 2012 TfC UW has supported three UW learning community cohorts, two graduate courses, two trainings and regularly partners with UW departments and units to offer workshops and performances.
TfC UW currently has 15 active ensemble members who participate and perform in workshops. Six ensemble members have also completed joker training which equips them to co-facilitate workshops and rehearsals. Ensemble members and jokers — many of whom came to TfC UW with little or no theater background — are committed to building skills in Theatre of the Oppressed and social change theater to spark dialogue on issues of institutional power, oppression, and privilege.
TfC Staff
Director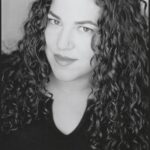 Tikka Sears is artistic director of Memory War Theater. As a theater director and teaching artist, she creates original works fusing oral history, Theater of the Oppressed, physical theater, and community-based performance.
Tikka was a Fulbright-Artist-In-Residence in Indonesia for two years and has received performing arts grants from the U.S. Embassy, the American-Indonesian Exchange Foundation, Artist Trust, the Mayor's Office of Arts and Cultural Affairs, Humanities Washington and 4Culture.
Ensemble
The TfC UW ensemble community is instrumental to our work and the sustainability of our program. All ensemble members are UW graduate students and staff members. These individuals participate as actors in our performance based workshops. They represent various departments, including Education, Social Work, Chemistry, Comparative Literature, the iSchool, and the School of Medicine.
TfC UW ensemble members continue skills building and professional development through quarterly community gatherings and trainings, as well as presenting at peer reviewed conferences.