Center for Teaching and Learning
Background and resources
Why focus on resilience in teaching?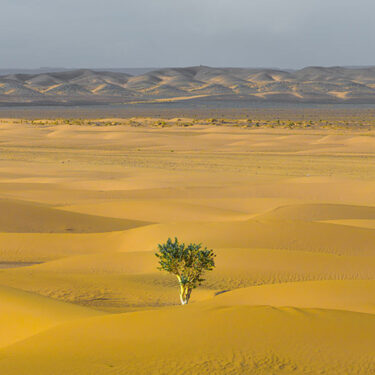 Academics are core to the Husky Experience and students' success, yet the discourse of teaching at UW—as at most R1 universities–tends to focus more on "teaching excellence" and course evaluation scores than on personal transformation, self-reflection, and compassion. Focusing on resilience in teaching can create space for these important aspects of our teaching, and helps us recognize teaching as a complex, cognitive, and emotional activity—one that affects us physically, emotionally, mentally, and spiritually.
Resilience and positionality
In addition to highlighting these holistic aspects of teaching, we offer a resilience framework that centers the impact of power systems on teaching, learning, and mentoring (hooks 1994). Key to this perspective is an understanding of positionality, or who we are (at the intersections of our race, gender, class, sexuality, ability, nationality, etc) in relationship to people with more and less power than us in our teaching, institutional, and social contexts. Through this lens we hope to offer more empowering ways of understanding and learning from our teaching challenges.
UW instructors grapple with stress, burnout, and feelings of defeat when facing exigent class sessions or harrowing course evaluations. Yet such teaching experiences can become opportunities to change the story and the experience, particularly when recognizing that these difficulties are not socially isolated, but tied to systemic forms of oppression and intertwined with teachers' intersecting identities (race, class, gender, sexuality, ability, etc.). For example, women instructors face additional challenges counter to their male colleagues (Guarino & Borden, 2017; Flaherty, 2018; Flaherty, 2016; Young, Rush, & Shaw, 2009). Furthermore, the intersections of race and gender oppression reveal the higher number of inequities that female instructors of color experience in their academic career, compared to white female instructors (Johnson, Kuykendall, & Nelson, 2005; Pittman, 2010; Tuit, Hanna, Martinez, Salazar, & Griffin, 2009; Turner, 2002). Acknowledging that resilience looks different for each of us can help identify and re-imagine individual and community-based strategies for resisting the common inequities experienced by students and instructors in research universities.
By sharing stories of resilience, we hope to add a focus on growth, mindfulness, positionality, and compassion to the discourse of teaching at UW, and to help all UW instructors develop adaptive coping strategies for the important and challenging teaching work that we do.
References & resources
References
Flaherty, C. (2016). Bias Against Female Instructors. Inside Higher Education.
Flaherty, C. (2018). Dancing Backward in High Heels. Inside Higher Education.
Guarino, C., & Borden, M. (2017). Faculty Service Loads and Gender: Are Women Taking Care of the Academic Family? Research in Higher Education, 58(6), 672-694.
Jagdish G. (1993). The Racial Crisis in American Higher Education. Higher Education Policy, 6(3), 64-65.
Johnson, S.D., Kuykendall, J.A., and Nelson, L.T.F. (2005). An examination of workload of faculty of color by rank. Paper presented at the annual meeting of the Association for the Study of Higher Education.
Pittman, C. (2010). Race and Gender Oppression in the Classroom: The Experiences of Women Faculty of Color with White Male Students. Teaching Sociology, 38(3), 183-196.
Tuitt, F., Hanna, M., Martinez, L., Salazar, M., & Griffin, R. (2009). Teaching in the Line of Fire: Faculty of Color in the Academy. Thought & Action, 65.
Turner, C. (2002). Women of Color in Academe: Living with Multiple Marginality. The Journal of Higher Education, 73(1), 74-93.
Young, S., Rush, L., & Shaw, D. (2009). Evaluating gender bias in ratings of university instructors' teaching effectiveness. International Journal of Scholarship of Teaching and Learning, 3, 1–14.
Resources
Resilience at UW
Resilience in teaching
Benefits of storytelling