Center for Teaching and Learning
Teaching Everywhere
---
August 25, 2020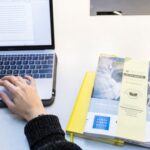 By Aimee Kelly, Reed Garber-Pearson, and Sara Vannini, UW Integrated Social Sciences
Since February 2020, most classes around the globe have moved online. Higher education is preparing for continued online and hybrid models of instruction and learning going forward. With this move, a number of resources to help instructors convert their classes to the digital environment have emerged.
We want to advocate for examining course design more critically. What is the difference between synchronous and asynchronous? Why should instructors choose one or the other?
---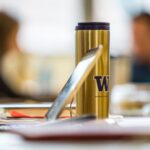 By Aimee Kelly, Reed Garber-Pearson, Sara Vannini, UW Integrated Social Sciences
A well-developed asynchronous learning experience usually requires significant work before the quarter begins. It is critical to align the overall course objectives, the individual lesson objectives, and associated course materials and assignments to create a coherent structure.
Establishing a "pattern" or a predictable flow of content, assignments, and associated due dates is another crucial component. Without transparent course objectives and a predictable flow of materials students can struggle identifying what they need to be doing and when, and as a result, may miss assignments or find it difficult to make sense of the course content.
---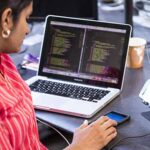 By Aimee Kelly, Reed Garber-Pearson, Sara Vannini, UW Integrated Social Sciences
Take-away strategies for asynchronous online learning from the Integrated Social Sciences Program. Including: thinking about your lessons in terms of a flipped classroom environment, designing a space to foster social learning and community building, and working on your instructor presence.
---
July 30, 2020
By Jennifer Diamond and Julie Scales, Project Management Certificate (UW Professional & Continuing Education, Continuum College)
Collaborative projects are a key component of many UW courses. But before project work begins, teams need to connect, set ground rules, and articulate norms for shared work and outcomes. For the Certificate in Project Management capstone course, we developed an assignment that models this activity. Our Team Operating Rules assignment devotes an entire class session for students to identify their own team roles, create a schedule of activities, and determine the rules and tools that govern their team collaboration.
---
July 23, 2020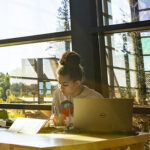 By Ileana M. Rodríguez-Silva, History
For last spring's HSTLAC 289: The Cuban Revolutionary Experiment, I initially planned to offer a final exam, similar to the mid-term, but changed my mind. Instead, I asked my 26 students to do a final assignment. Because I designed the class with a good number of short assignments I felt comfortable making these changes.
The final assignment prompted students to pretend to be a TA for an upcoming study abroad program taking a group of Environmental Studies undergraduates to Cuba for two weeks. They were asked to create a one-hour presentation, based on our course, introducing students to the projects and struggles of the Cuban revolutionary experiment of the last 60 years. Because students had more autonomy for this assignment, they engaged with the material differently. The changes resulted in students experiencing more joy and creativity in learning, which is what I think we need most.
---
June 3, 2020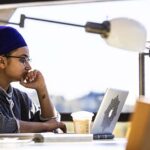 By Holly Barker, Anthropology
This quarter I am teaching Research in Critical Sport Studies (ANTH 269). It's a course for first-generation to college and/or students underrepresented in research. The class gives students a space to develop a series of small research projects with classmates so students consider the important contributions they make to academia, as well as opportunities to take these projects to a deeper level during successive quarters.
I don't give midterms, and I don't give final exams. Instead, I collaborate with students to create final projects that apply their learning from the class in ways that are meaningful or practical to them.
---
June 2, 2020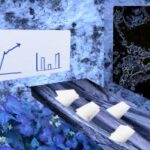 By Timea Tihanyi, School of Art + Art History + Design
Because art is a dialogue, much of what the Interdisciplinary Visual Arts seniors have been doing in ART 400 this quarter has been synchronous. Instead of the white-box gallery exhibition, students are presenting their work in a virtual "gallery" for which each student created both a senior project and an art portfolio website. By still presenting the work publicly, we're trying to create a sense of normalcy. Working on an online platform gives the students new tools and new opportunities for content and form. It's difficult to make creative work in isolation, so we've also done guided peer critiques using the breakout room function in Zoom regularly.
---
May 28, 2020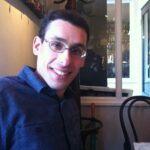 By Samuel Jaffee, Spanish & Portuguese Studies 
This spring quarter I'm teaching Spanish 302 and Spanish 303, both of which guide students in developing writing strategies in Spanish (creative fiction, business letters, reportage, argument and counterargument, and literary and visual analysis). In lieu of a final exam, both classes will enjoy a multi-day "finale."
My Spanish 302 students are collaborating during Week 10 on synchronous debates (using Zoom, with a mix of speaking and writing). These debates are design-centered and inquiry-based activities that ask students to engage critically with current events and rely on the skills built during the course.
Students in Spanish 303, will collaborate one day synchronously (on Zoom, mostly speaking) and one day asynchronously (in writing, via Canvas Discussions) on creative activities that allow students to rethink, rewrite, and build upon four stories read in the second part of the quarter, in order to make the characters' identities and lives experientially real.
Both these design-centered activities encompass methodologies that democratize learning for the current generation and make the class a lot more dynamic. After all, who wants to learn Spanish in order to take an exam?
---
April 23, 2020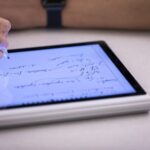 By Peter Selkin, School of Interdisciplinary Arts and Sciences, UW Tacoma.
For the past two quarters, I've used an approach based on an idea adapted from Andy Rundquist, a physics professor at Hamline University in Minnesota. Instead of a midterm and a final (and in addition to weekly content quizzes), students submit short videos walking the viewer through solutions to physics problems of their choice. Overall, I have been impressed by the solutions students — including those who are struggling in other aspects of the course — submit. Even if the students are getting help from other sources, I see their ability to explain their work on a video as a demonstration of their knowledge.
---
April 21, 2020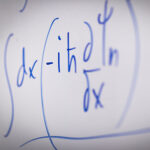 By Jennifer Quinn, School of Interdisciplinary Arts & Sciences at UW Tacoma 
The COVID-19 viral disruption affects us all, particularly our most vulnerable citizens. It's vital to find ways to connect our students and humanize this unprecedented and isolating experience.
These days I'm trying to worry less about the integrity of online examinations and the quality of online content — and think more about the people. I start by assuming students' best intentions.
---
Next page