Center for Teaching and Learning
online collaboration
---
July 30, 2020
By Jennifer Diamond and Julie Scales, Project Management Certificate (UW Professional & Continuing Education, Continuum College)
Collaborative projects are a key component of many UW courses. But before project work begins, teams need to connect, set ground rules, and articulate norms for shared work and outcomes. For the Certificate in Project Management capstone course, we developed an assignment that models this activity. Our Team Operating Rules assignment devotes an entire class session for students to identify their own team roles, create a schedule of activities, and determine the rules and tools that govern their team collaboration.
---
May 28, 2020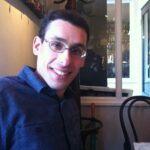 By Samuel Jaffee, Spanish & Portuguese Studies 
This spring quarter I'm teaching Spanish 302 and Spanish 303, both of which guide students in developing writing strategies in Spanish (creative fiction, business letters, reportage, argument and counterargument, and literary and visual analysis). In lieu of a final exam, both classes will enjoy a multi-day "finale."
My Spanish 302 students are collaborating during Week 10 on synchronous debates (using Zoom, with a mix of speaking and writing). These debates are design-centered and inquiry-based activities that ask students to engage critically with current events and rely on the skills built during the course.
Students in Spanish 303, will collaborate one day synchronously (on Zoom, mostly speaking) and one day asynchronously (in writing, via Canvas Discussions) on creative activities that allow students to rethink, rewrite, and build upon four stories read in the second part of the quarter, in order to make the characters' identities and lives experientially real.
Both these design-centered activities encompass methodologies that democratize learning for the current generation and make the class a lot more dynamic. After all, who wants to learn Spanish in order to take an exam?
---
April 23, 2020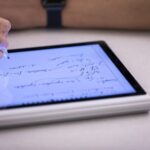 By Peter Selkin, School of Interdisciplinary Arts and Sciences, UW Tacoma.
For the past two quarters, I've used an approach based on an idea adapted from Andy Rundquist, a physics professor at Hamline University in Minnesota. Instead of a midterm and a final (and in addition to weekly content quizzes), students submit short videos walking the viewer through solutions to physics problems of their choice. Overall, I have been impressed by the solutions students — including those who are struggling in other aspects of the course — submit. Even if the students are getting help from other sources, I see their ability to explain their work on a video as a demonstration of their knowledge.
---
April 21, 2020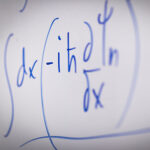 By Jennifer Quinn, School of Interdisciplinary Arts & Sciences at UW Tacoma 
The COVID-19 viral disruption affects us all, particularly our most vulnerable citizens. It's vital to find ways to connect our students and humanize this unprecedented and isolating experience.
These days I'm trying to worry less about the integrity of online examinations and the quality of online content — and think more about the people. I start by assuming students' best intentions.
---