Center for Teaching and Learning
Evidence-Based Teaching Program
The Evidence-Based Teaching Program (EBT) offers collaborative peer support, as well as support from teaching and technology consultants, in cross-disciplinary groups facilitated by UW faculty.
Share your ideas for the EBT Program
As part of our commitment to serving the needs of UW instructors, we invite your ideas and suggestions for ways to improve our Evidence-Based Teaching (EBT) Program. Share your ideas through our online form before by November 19.
EBT Program phases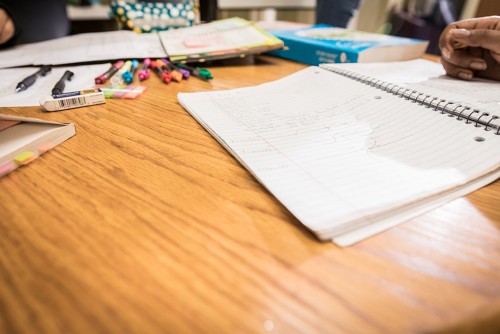 Phase I: Exploration
Explore current research on best teaching practices.
Develop course redesigns and/or research on teaching projects.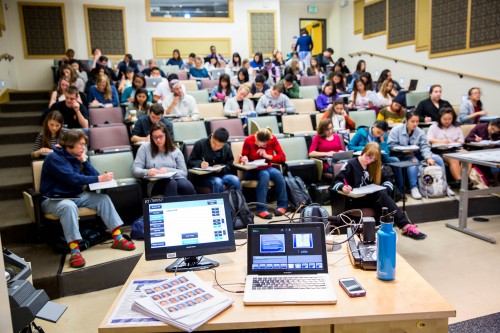 Phase II: Implementation
Receive support while implementing course redesigns or conducting research.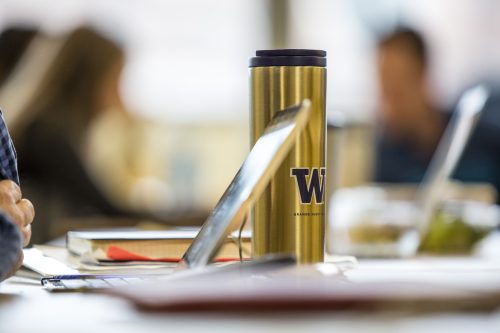 Phase III: Research
Design research studies and collect data on the effectiveness of implemented strategies on student success.
What are the benefits of joining EBT?
Improved teaching and student outcomes
A community of peers invested in re-envisioning their teaching and supporting one another
Mentorship from instructors across campus who use best practices in their teaching
Opportunities to advance as a leader in teaching and learning at the UW
Who participates in the program?
Over 261 UW instructors from 89 departments have participated in the program, and 21,000+ students have taken EBT-informed courses.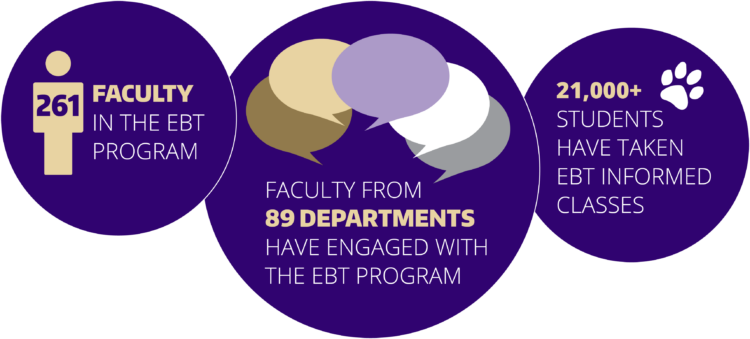 EBT in the news