The University of Washington values the contributions international and multilingual (I/M) students—sometimes referred to as English as a Second Language (ESL) students or English Language Learners (ELLs)—bring to our campus community. This page offers an overview of information about teaching I/M students at UW, including links to resources for additional instructor and student support.
Who are international and multilingual students at UW?
International and multilingual (I/M) students may include students who:
Are studying abroad for the first time in the US
Have studied abroad for high school and/or at another college and transferred to UW
Are the children of immigrants and have lived in the US for most (or all) of their lives
Speak, listen, read, and/or write in another language more comfortably than in English
Are equally comfortable working in English and in (an)other language(s)
Feel more comfortable speaking, listening, reading and/or writing in English than in other languages they use
In short, the term "international and multilingual" encompasses a wide range of students who face challenges both similar to and different from students who are born into extended generations of US families.
Research report: International and multilingual student academic survey
In December 2017, the College of Arts and Sciences and its campus partners surveyed UW international and multilingual students about their academic experiences at UW, garnering 1,024 respondents. The survey sought to document the range of academic backgrounds and resources that students bring to campus as well as their goals, confidence levels, challenges, and overall satisfaction. Student comments are quoted in the report at some length, adding nuance and clarity to quantitative results.
Research reports: Faculty and TA surveys on teaching I/M students
What is the experience of UW instructors supporting international and multilingual (I/M) students?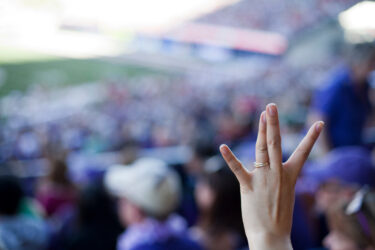 In spring 2015, the College of Arts and Sciences and its campus partners surveyed Seattle faculty members and graduate teaching assistants (TAs) in nearly all colleges and schools about their experiences teaching I/M students.
Faculty and TAs across the campus noted that I/M students enrich their classes by bringing a greater variety of perspectives to the coursework, widening the scope of learning and its applications for both classmates and instructors. They considered I/M students a strong resource in cross-cultural collaborations.
Survey participants also noted challenges in teaching I/M students, and some have made changes to their teaching in order to help these students (and others) in their learning.
Faculty Survey Report (PDF)
TA Survey Report (PDF)
For questions about the Faculty or TA Surveys, please contact the College of Arts & Sciences, Professor Sandy Silberstein: tq@uw.edu.
What support does CTL offer instructors teaching I/M students?
CTL web resources
CTL workshops and consultations
CTL offers small or large group consultations and workshops for UW instructors who would like to learn more about teaching I/M students effectively. See our Contact page for details.
Where can UW instructors refer their students?
Many instructors refer their students to UW resources for support in their classwork and beyond. To learn more about UW's programs and offerings for I/M students, see:
Have questions about teaching I/M students? Or a resource to recommend? Contact Us