Center for Teaching and Learning
2020 Teaching Award recipients
The Center for Teaching and Learning congratulates the following individuals for their commitment, dedication, and work with students in the scholarship of teaching and learning.
Receiving a Distinguished Teaching Award or an Excellence in Teaching Award is one of the highest teaching recognitions at the University of Washington. We are honored to have such wonderful instructors among us.
Please join the UW community in celebrating their achievements!
---
2020 Distinguished Teaching Award recipients
---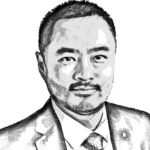 Xiaosong Li
Harry & Catherine Jaynne Boand Endowed Professor of Chemistry, Chemistry, College of Arts & Sciences
Xiaosong is an enthusiastic, dedicated instructor and mentor in the Chemistry Department, as well as associate chair for graduate education. Xiaosong was also instrumental in creating a new professional degree program and new curriculum in the Chemistry Department. A dynamic speaker, he receives rave reviews from students in his classes of more than 500. "While the class was indeed challenging," one student wrote, Xiaosong's teaching "made the course interesting … It stretched my thinking and made me think of concepts in a new way."
---
Karin D. Martin
Assistant Professor, Daniel J. Evans School of Public Policy & Governance
Using every inch of the walls in Odegaard's active learning classroom, Karin creates interactive experiences that engage students of all levels. Karin includes guest speakers and readings in her courses to reflect the diversity of her students and community. She values critical thinking, often leading difficult conversations about criminal justice while ensuring that all voices are heard. Karin approaches teaching and learning as a collaborative endeavor, nurturing each student's intrinsic motivations.
---
Ali Rowhani-Rahbar
Associate Professor, Epidemiology, School of Public Health
By connecting abstract mathematical concepts to tangible public health issues, Ali demonstrates to students why they should not only learn but care about incidence estimation and odds ratios. He engages deeply with student questions, challenging them to think critically while respecting their participation. "The students ― I among them ― adore Ali because he is truly a life-changing, inspiring teacher and mentor whose voice, vision and guidance follow you long after class is done," wrote one former student.
---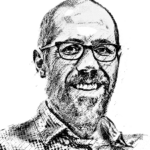 Ian Schnee
Senior Lecturer, Philosophy, College of Arts & Sciences
Ian encourages students to be well-prepared when they enter the classroom; he structures class time according to best practices, being mindful of pacing. Because he understands the psychology of learning, Ian knows how to engage visual, tech-savvy Gen-Z students in philosophical questions. He's active, inclusive and fun; one student noted, "Dr. Schnee's course design resulted in some of the most engaging class discussions out of all of my philosophy coursework."
---
Alyssa Taylor
Senior Lecturer, Bioengineering, College of Engineering
Alyssa keeps her students on their toes, whether in a lecture or the lab. By designing well organized, structured courses, she teaches theoretically complex topics in an engaging way that deepens students' understanding. Alyssa teaches students to work in inclusive teams, with an approach that involves setting clear expectations about inclusivity, collecting feedback and then closely mentoring the teams. As one student noted, "She demonstrates her commitment by working tirelessly to improve the whole student experience."
---
2020 Excellence in Teaching Award recipients
---
Vern Harner
Doctoral Candidate, Social Welfare, School of Social Work
Vern is a champion for co-creating equitable learning environments, helping students develop the self-reflection and communication skills needed to participate in those environments. Vern achieves this in ways big and small, from using a microphone so all students can hear and emphasizing self-care to offering individual consultations with their students. One student reflects, "Vern gave us room for our voices to be heard and pushed us to think further when they knew we could."
---
Charles C. Lanfear
Graduate Staff Assistant, Sociology, College of Arts & Sciences
Chuck's enthusiasm for statistics and R, a software environment for statistical computing, is contagious. "He made all the students want to learn it," one student wrote. In his interdisciplinary statistics courses, Chuck skillfully explains concepts and presents well-organized, carefully sequenced slides. His Intro to R course "is an incredible resource … because it provides an appropriately paced opportunity to learn and apply R with the guidance of an expert instructor."